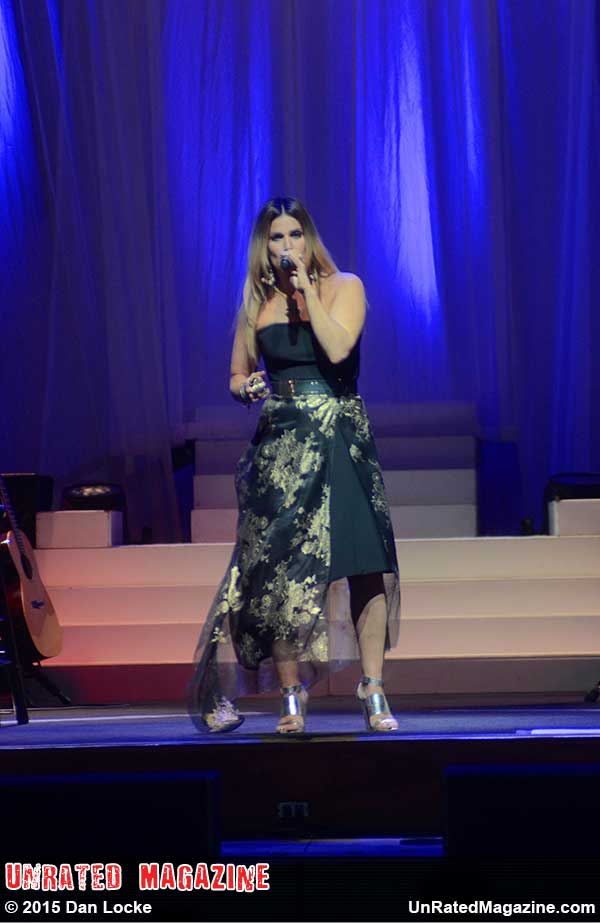 Idina Menzel World Tour The Voice of Disney's Let It Go
Jay Pritzker Pavilion - Chicago, IL, USA - August 16, 2015
How many times have you heard the song "Let It Go"? I am sure if you have kids, between the ages of 5 and 17, you have heard it at least 10,000 times. And I was wondering? Can Idina Menzel sing anything else beside that? Is she a true one hit wonder? These are questions we all ask ourselves. Especially since tickets went on sell for her concert almost 9 months in advance. And they range from $25 to $125 per ticket. Her performance was showing all the signs that she was a one hit wonder and LiveNation was just in it for the money.
So on the day of her show I had my photo pass and ticket and I was ready to see what Idina Menzel had to offer the audience. It was at Jay Pritzker Pavilion which whole 11,000 people. In the $125 seats it was mostly adults. And the families were sitting on the lawn ($25 area). And once she come out, I could see that she is more, then I was thinking she was. She had a full 20 piece orchestra. Her lighting and sound equipment was the best money could buy. And she also had backup in case something happen to it. She is very big in the world of Broadway. And that what people over 17 years old come to hear. She is no new coming. She has been around for over 20 year. Beside Disney she had worked on Fox's Glee done many movies and a ton of Broadway. Her first Broadway play was "Rent" where she originated the role of Maureen Johnson (1996). Won a Tony for "Wicked" and last year she was with the Breakthrough Artist Award at the Billboard Women in Music Awards. And another Tony for The Best Performance by a Leading Actress in a Musical for If/Then. She has a ton of talent running in her veins. So after photographing Idina Menzel I sat back to just listen to her performance.
She perform the following songs:
Defying Gravity
Don't Rain on my Parade
Brave
I Stand
The Wizard and I
River
Love For Sale/Roxanne
Ethel Merman Medley
Still I Can't Be Still
Creep
Take Me or Leave Me
No Day But Today
Always Starting Over
For Good (a cappella)
Let It Go
Encore:
During Let It Go she had the audience sing with her. Menzel told them, "Stop, I need little people up on stage." So about 50 kids come to her and she sat in the middle with the children and had the children sing the song the way it meant to sound.
The nice thing was before each song she would talk about the song, the meaning of the song in her life and why she picked it. It was nice to hear the background of each song, and how her life had developed as a performer.
In closing, she said, "I love Chicago," and "able to play outside in the middle downtown Chicago with all of the city sound." It was a wonderful thing. And I feel it was a honor to have heard her perform. I am not a big Broadway Musical type of guy. But I give the whole event two thumbs up.
RELATED LINKS