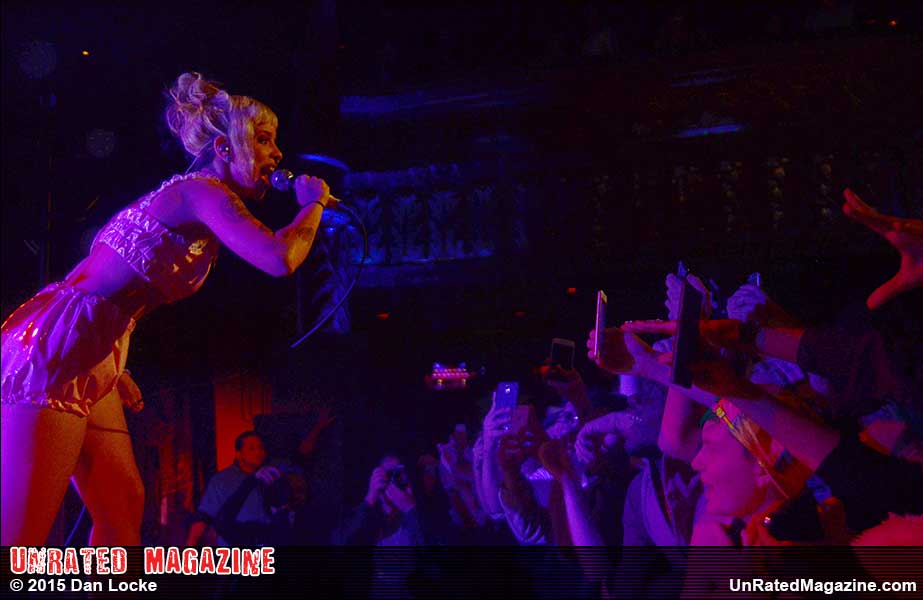 Melanie Martinez at Chicago House of Blues
House of Blues Chicago - Chicago, IL, USA - November 17, 2015
Melanie Martinez from NBC's "The Voice" Appears in Concert at House of Blues in Chicago - November 17, 2015
You can tell winter is around the bend. It is getting colder outside. But I am warming up for a new artist who is playing at the Chicago House of Blues, Melanie Martinez.
Melanie came from this little show on NBC called "The Voice." And like American Idol, many of the singers have come to have careers of ther own. Like Cassadee Pope, Dia Frampton, and Juliet Simms (all from The Voice). She is only at the start of her career. Her first taste of success was the song, "Carousel" which was featured in a preview for FX's miniseries American Horror Story: Freak Show, with the theme song also being a riff on the song. At the same time people started to hear her she was signed to Atlantic Records and started her first tour. Her first song to chart was "Carousel" which charted at nine on the Alternative Digital Songs and 38 on the Pop Digital Songs both on Billboard Chart. The second one was "Pity Party" which charted at 22. And the current single "Soap" which charted at 12. She has done two tours and this was the first time I had a chance to see her.
I just love her voice. It is just a very usual sounding voice. And an style like I never heard before. So inocent but yet a very powerful young voice. The audience set to see her. With two opening bands, I could see that the crowd really did not want to see the openers. They were there for just the voice ov Melanie. The stage had just her band on it and the background was the word Crybaby which is the name of her tour.
Here is the list of the songs that she played.
Cry Baby
Dollhouse
Sippy Cup
Carouse
Alphabet Boy
Soap
Training Wheels
Pity Party
Tag, You're It
Milk & Cookies
Pacify Her
Mrs. Potato Head
Mad Hatter
In close I don't see how Cassadee Pope won the third season of The Voice. I think Melanie is a much better performer. And is worth seeing if you get the chance to see her on tour in the upcoming year with Adam Lambert.
RELATED LINKS