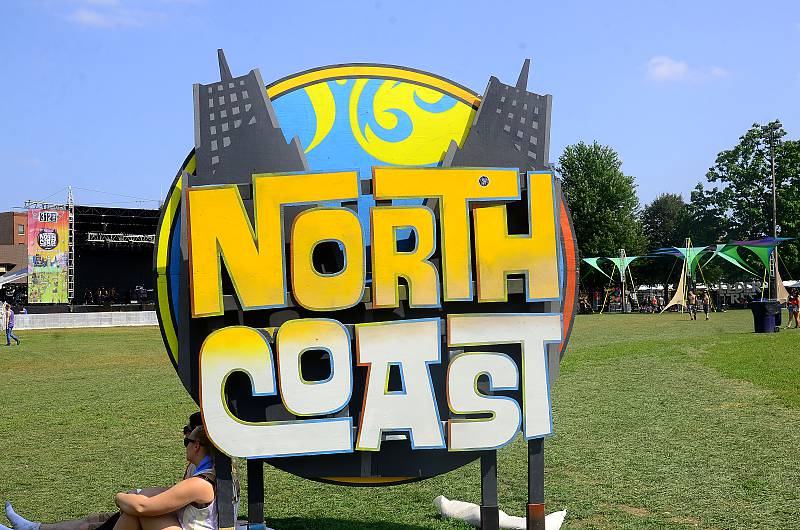 North Coast Music Festival 2015 Biggest and Best Yet
Union Park, Chicago, IL - September 4-6, 2015
The 2015 North Coast Music Festival brought more big name acts to 'Summer's Last Stand' than previous 6 years. Fans got three days full of rap, pop, rock, and EDM acts along with some cool music tents and rockin after parties.
North Coast Music Festival 2015 - Day 1
Day 1 saw headliners Widespread Panic, Wale, and the Glitch Mob, three completely different acts, all with great performances. Widespread Panic killed the first night with a 2 and half hour set. The front man, with his sinister snickery voice and folksy funk sound thrilled the large crowd.
At the same time over at the 630 Stage, the Glitch Mob gave a banging sow wit snares, explosive lighting setups, and ground shaking bass. Other cool performances from Day 1 included Joe Russo's Almost Dead and New Orleans legends, the Dirty Dozen Brass Band.
Over at the Heineken House, which looked like a giant igloo, house DJ's Waze and Odyssey, DJ Heather, and C7 Boogie kept the party jumping.
North Coast Music Festival 2015 - Day 2
Day 2 was packed with great shows from The Heard to Porter Robinson, Steve Aoki, and The Roots. Galactic, who performed with Macy Gray was highly anticipated. But their show was kind of lackluster and they sounded more like Macy's backup band than a new age electro N.O. funk I'm used to.
Chromeo packed the entire 312 and 773 areas with fans of all backgrounds dancing in unison. Chromeo was like a 2015 Roger & Zapp, with bravado and smooth delivery. He sang all of his hits and then some. And as Chromeo stroked his chrome electric guitar, his wingman — his keyboard player worked the hell out of his voice machine.
Over at the Silent Disco, EDM DJs battled it out with the crowd as the winner. The best was the battle between Edamame and Kool Hersh, who were both jamming like house music veterans and keep the crowd on 10! Other cool battles included Maleficent and Vapor Eyes. At the Heineken House, house DJs Lady O, the King of Class and Roy Davis Jr. played to packed crowds.
Headliner D'Angelo and his new band Vanguard were phenomenal on Day 2. The crowd grooved until his stage went black. And D'Angelo, whose back from a long hiatus, sounded better than ever. With his new band- a contemporary soul and R&B funk machine was pristine, his backup singers illustrious, and his stage presence sexy, sweet, and manly.
North Coast Music Festival 2015 - Day 3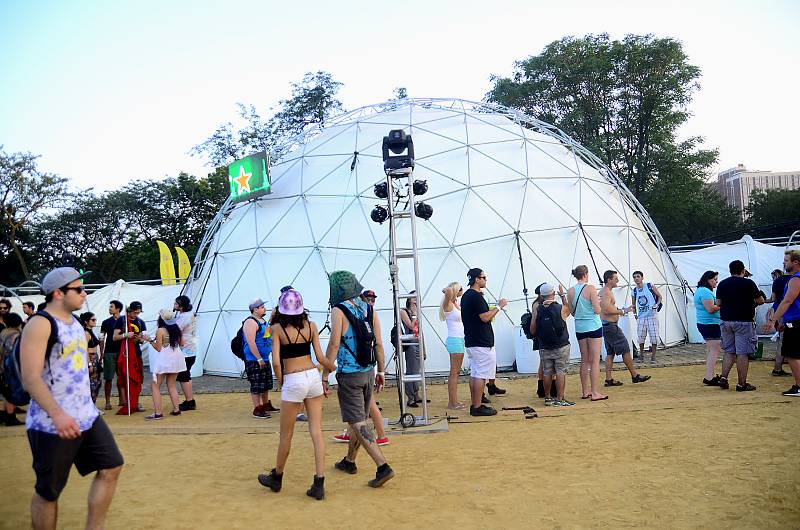 Day 3 – Sunday saw the dope performance from The Chemical Brothers, Portugal the Man, Twin Shadows, Kill the Noise, Snails, The Disco Biscuits, and Porn and Chicken.
The North Coast Music Festival also had a ton of after parties all around Chicago. This year was notable the biggest and most talked about in years. Along with yummy food vendors, Jeep had a display for their new whips and tech, and there were art displays and small party areas throughout Union Park. I can't wait till next summer when NCMF 2016 lineup is announced.
Check out more pics from the North Coast Music Festival on our Facebook Page.
RELATED LINKS