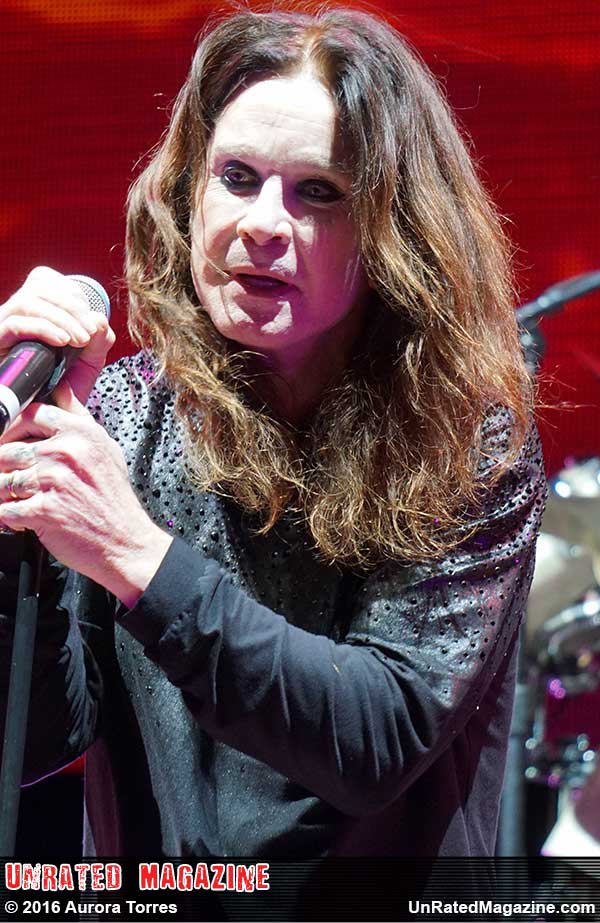 Black Sabbath Brings `The End` to Chicago | Fall 2016
Hollywood Casino Amphitheatre Chicago - September 4, 2016 - Tinley Park, IL, USA
Black Sabbath's massive worldwide "The End Tour" lit upon Chicagoland on Sunday, September 4, 2016 at the Hollywood Casino Amphitheatre in Tinley Park, IL. Billed as "The Final Tour of the Greatest Metal Band of All Time," Sabbath lived up to its reputation, delivering a riveting performance and a celebratory tribute encapsulating all of their greatest classics.
All original band members were accounted for, except for Drummer Bill Ward. The legendary Madman himself, Ozzy Osbourne, led the show with his famous vocals and beloved merriment. Geezer Butler tore it up on the bass with an impressive performance, and Tony Iommi was on fire as he dished up his well-loved licks on lead guitar. The talented Tommy Clufetos provided drums for the tour, injecting a lot of energy into the show. Clufetos also the drummer for Osbourne's solo albums, and also played drums on Black Sabbath's last "Reunion Tour" in 2012. Adam Wakeman filled out the sound with keyboard and rhythm guitar. Wakeman, son of Yes keyboardist Rick Wakeman, has also worked with Ozzy Osbourne and Black Sabbath on past tours and albums.
Sabbath's set list consisted of their most beloved classics, including "Black Sabbath," "Fairies Wear Boots," "Into the Void," "Snowblind," "War Pigs," "N.I.B.," "Iron Man," and the like. Clufetos offered up an impressive drum solo half way through, and the band encored with their crowd favorite "Paranoid." The band was as tight as ever, and the light show was simple but effective, consisting mostly of a giant LED screen capturing live shots of the performance which were digitally enhanced with psychedelic effects. Black Sabbath's only opening act was Rival Sons, a bluesy hard rock band from Long Beach, CA. They opened for Black Sabbath throughout the tour, as their only supporting act. What an honor. And their classic rock vibe reminiscent of early 70's arena bands was the perfect complement to Black Sabbath.
Sabbath released their 8 track EP entitled "The End" at the top of the tour, and are selling the EP's only at the tours. The first 4 tracks are previously unreleased songs from the 13 sessions, the CD that released during their last "Reunion" tour. The other tracks were recorded live from the "Reunion" tour.
Ozzy Osbourne vehemently assured the audience that "The End Tour" was definitely Black Sabbath's last tour ever. If that is true, it is certainly a comprehensive tour, with 81 shows spanning the course of 13 months and 5 continents, with shows in the United States, Canada, Mexico, Russia, South American, Europe and Australia. However, the Ozz-Man himself still has life in him, as rumor has him planning yet another solo album, which will likely involve another tour. Whatever Black Sabbath does or does not do in the coming years, their music and their legacy will certainly last forever.
Photo by Aurora Torres-Ruiz
RELATED LINKS