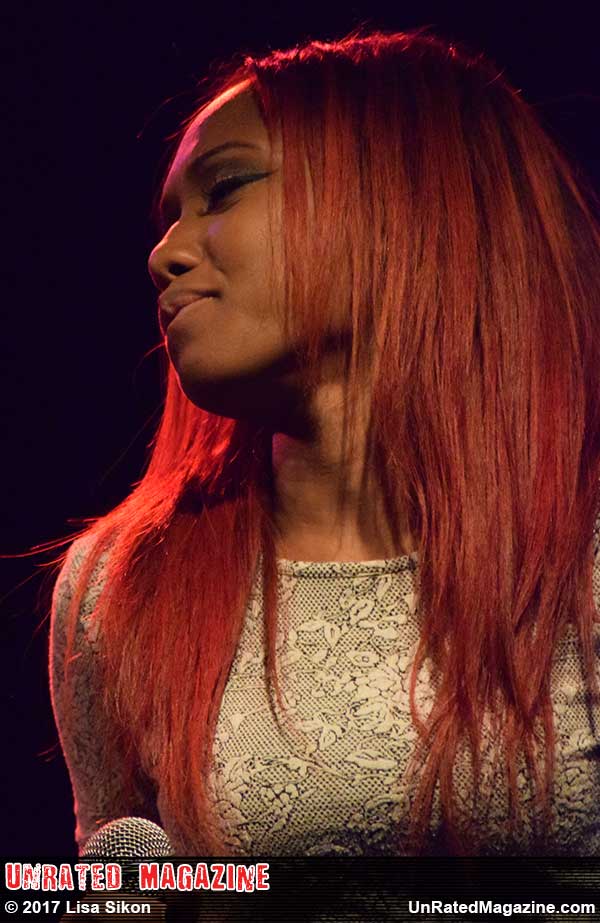 Southern Avenue with Nightgown
Club Cafe, Southside, Pittsburgh PA, USA, February 20, 2017
Monday evening was unseasonably warm for February in Pittsburgh, but the evening was going to get a bit hotter with some Memphis blues and some funk/jazz coming from the show at Club Cafe on the Southside. Southern Avenue was visiting with a local Pittsburgh band, Nightgown. The crowd was a bit light, but those who were in attendance were enthusiastic.
Nightgown started off the evening with their mix of jazz/funk/R&B music. They are a local Pittsburgh band who are relatively new on the scene. The members of the band met on Craigslist and formed the band based mostly on shared musical interests. Cea Carlesi has a soothing voice and a stage presence that fits perfectly with the music. It's easy to see the 70's influence in their music as well as a strong jazz background. Steve Conover has a solid background on guitar, with Evan Ellis on drums and Anthony Pandolph on bass. They haven't released an album yet, but did mention they were working on getting into the recording studio. The band did mention a few songs available for a free download, so check it out at: Nightgown at BandCamp.com.
I found the music to be upbeat and entertaining. One of my favorite songs of the evening was 'Forever,' which featured an incredible drum solo with the bass rounding out the music. Jeremy Powell from Southern Avenue joined them onstage to play the keyboard for a couple of songs, including the above mentioned song. 'Ribcage Xylophone' was interesting and performed with a amazing guitar solo. They finished the set off with '2 AM,' with a strong performance and pleasing the crowd. This is definitely a band to look out for in the future to see how they develop.
Southern Avenue is from Memphis, Tennessee and have a new self titled album out. They say good things come in small packages, and this is true for lead singer Tierinii Jackson. She came out and owned the stage with her powerful voice and large stage presence. The band roots are in soul, gospel and definitely the blues. Ori Naftaly added the guitar solos to the music that added depth to Tierinii's powerful voice. I definitely was moved by 'It's Gonna Be Alright,' It was was performed beautifully, with an energetic guitar solo that was in perfect match to Tierinii's voice. Jeremy Powell played the keyboards as if possessed, definitely getting into the music and adding intensity and emotion to the performance. Tikyra Jackson, Tiernii's sister, added to the heartbeat to the music with her drum performance that was perfectly synchronized with the bass. The band did a rousing cover of 'Chain of Fools,' the song was perfectly suited to their multiple talents. They slowed down the tempo a bit with 'Peace Will Come,' added a bit of dialogue about how appropriate the song is in these times.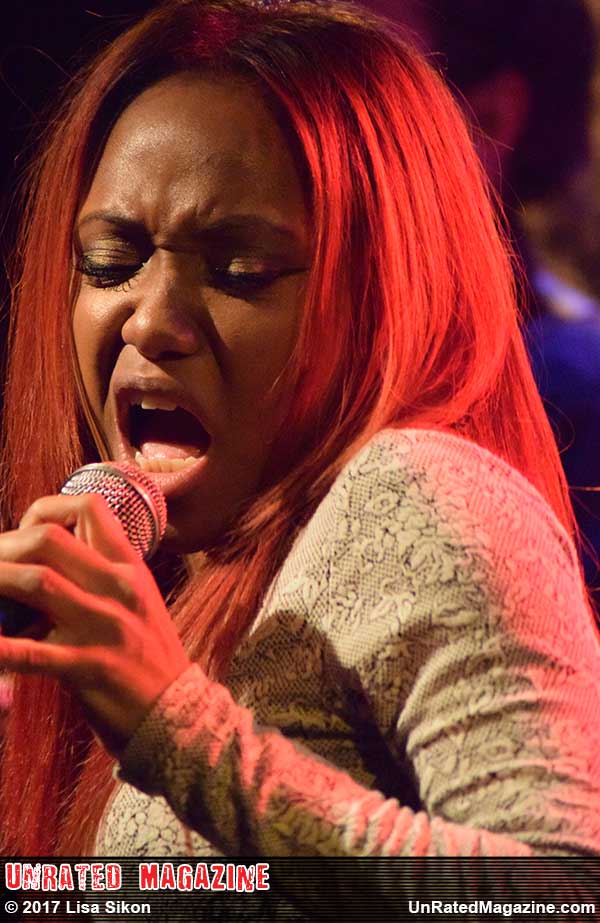 They then slipped into some good old fashioned blues with solos from Ori and Jeremy that were fantastic. The last song of the evening was 'Don't Give Up,' an upbeat song that was performed at a frantic pace that was a fitting final song. They often engaged the crowd to sing along and even though the crowd was small this evening, they did join in and participate, as the music called out for it. I did pick up the CD and there is added depth to their music with horns and additional vocals. I definitely recommend getting the CD, every song is exceptional. The band did mention they were coming back to Pittsburgh later in the year (Summer Sounds, Greensburg, PA Aug. 04, 2017), I would definitely recommend catching them on the return visit for some great music. This band clicks together and you can see the collaboration when they play, they just perform together in sync.
Tiernii's powerful voice accompanied by the solos from Ori, Jeremy and Tikyra make this band wonderful to listen and watch perform live.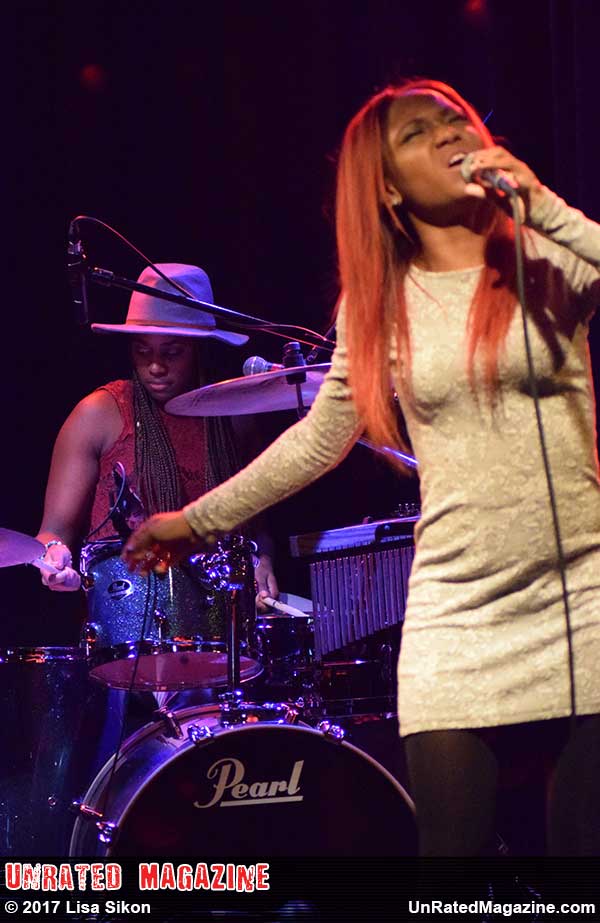 Club Cafe is a great venue, it features a lot of out of town acts in an intimate setting. Set in the South Side of Pittsburgh, it's a great place to go and have a bite to eat and drink while listening to live music. Pittsburgh does have an active music scene, with many different sized venues as well as a strong local musicians. Support local and small bands, as they are the backbone of the music industry. There is nothing like a live performance and it's great to get out and experience music this way.
RELATED LINKS