One
[
Thermal Entertainment, LLC
]
Purchase Music at Amazon.com
By
Coren E McLeod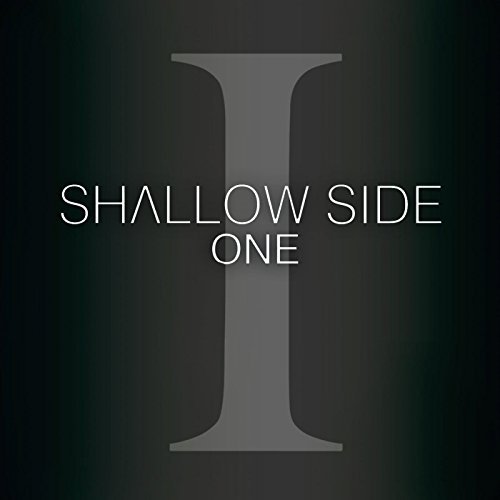 Well, 2016 has came and conquered. Now, it is time for 2017 to expose its wings and slay the world with new music. How will this really truly pan out? Will the well established artists come up with a new sound or stick to what they know best? How about the up and coming bands that want that chance for people to hear that one song that will make them huge?
I love the fact I am able to receive new music to review almost daily. And for my 1st EP review of 2017, I am happy to announce I was ecstatic to see in my inbox the latest from Alabama's own hard rock band, Shallow Side!
Shallow Side seems to have gained a vast majority of fans since 2010 with a great sound of southern, smooth rock toss with a side of aggressive metal. Eric Boatright (Vocals), Cody Hampton (Bass/Guitar), Seth Trimble (Guitar/Keyboard) and Heath Fields (Drums) seem to have this quintessential bromance among each other which for sure helps with the overall sound of Shallow Side.
The EP "One" from Shallow Side gives listeners an all access to their "all in" philosophy on life and music writing. Their lead off single "Rebel" plays off as a bluesy tune with some very smooth vocals. It is literally a sing along each audience member will be able to rock out to. And with the line, "You can call me a Rebel... Because I don't give a F--K!" I bet we can all relate to that in one way or another.
I will have to admit, I grew up with a pretty cool father. I was a daddy's girl. And what my father listen to, I had to listened to it myself. My father, John, was a huge Stynx fan. I got my fair share of exposure to this band. One of John's favorite songs was the classic 1978 "Renegade." The fact that I can not stop listening to Shallow Side's cover says a lot. Shallow Side makes "Renegade" their own yet still pays respect to the original which I dig. One can still hear the sadness that hinders within the lyrics. Shallow Side brings their own core elements to the song which makes it modern and a great addition to their EP. #OhMAMA
Track #4 "Fight or Flight" is the most bad ass song on this EP. There is a little screaming, a little hate and a whole lot of "I really do not care what you think. So, just leave me the f--k alone..." This track actual reminds me of old school Three Days Grace with former member Adam Gontiner. The fast pace drumming is well played along with a guitar riff that is all rock with the roll. Throw the horns up to this track because it is that good!!! One of my favorites on the album....
Shallow Side's "One" was just released this past Friday the 13th. I would highly recommend you get this EP. The boys of Shallow Side seem to be getting better with age and it shows on this. I will be seeing Shallow Side when they hit up the famous Brat Fest in Madison, Wisconsin on May 27th, 2017. I will be looking forward to trying a vegan sausage along with a cold craft beer rocking out with the best in rock and metal!!!!
See you dudes soon and great EP!!!! Congrats!!!!!