!link rel="stylesheet" href="/css/normalize.css"> <!link rel="stylesheet" href="/css/style.css">
About Stone Sour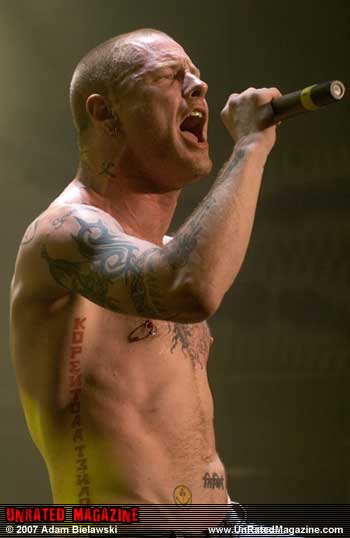 Stone Sour is Corey Taylor, James Root, Josh Rand, Shawn Economaki and Roy Mayorga.
Stone Sour
Stone Sour are hot on the tour grind in anticipation of their upcoming album Hydrograd, due this June 2017 on Roadrunner Records. With the record out in the world weeks before this show, fans are all but guaranteed to catch some of the band's strongest new material which Taylor has promised is "the best album we've ever done."
Stone Sour singer, songwriter and lyricist Corey Taylor, himself a bestselling author of "Deadly Sins," wrote the lyrics for the 23 tracks that make up House of Gold & Bones which follows the compelling story of a character created by Taylor. "Music is just one of the mediums used to tell the story."

Stone Sour Tour Information from Pollstar
RELATED LINKS