!link rel="stylesheet" href="http://unratedmagazine.com/assets/css/video.css"> <!script src="js/modernizr-2.5.3-min.js">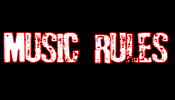 Coheed and Cambria
COHEED AND CAMBRIA PREMIER NEW TRACK "DERANGED" ON IGN.COM TRACK TO BE FEATURED ON FORTHCOMING BATMAN: ARKHAM CITY - THE ALBUM DUE OUT OCTOBER 4TH
Batman: Arkham City - The Album will be released in conjunction with the highly anticipated forthcoming videogame Batman: Arkham City. Featuring 11 new original tracks, Batman: Arkham City - The Album will be released on October 4th, two weeks prior to the game's North American release on October 18th. The Batman: Arkham City Collector's Edition of the game will include a download code for the album along with additional bonus content.
The artists featured on Batman: Arkham City - The Album approached their contributions to the album with their own unique interpretations of the stories surrounding Batman. The result is an eclectic mix of dynamic, atmospheric songs for an album that will appeal to fans of both the artists and Batman: Arkham City. Coheed and Cambria frontman Claudio Sanchez said, "I write in a very conceptual format with the stories that surround Coheed and Cambria, but Batman has a much larger, defined history and rules that go along with it. My goal was to find universal themes from Batman's existing history to help give the lyrics legs and dimension so that the song could live within that world."

Coheed and Cambria Tour Information from Pollstar
RELATED LINKS...