!link rel="stylesheet" href="http://unratedmagazine.com/assets/css/video.css"> <!script src="js/modernizr-2.5.3-min.js">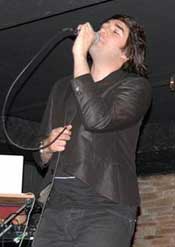 Robert Diament (singer/songwriter/vocals), Luke Busby (producer/songwriter/keys), Mark Ferguson (live bass), Mathis Richet (live drums) and Luke Juby (live keyboards).
About Temposhark
No Biography Available. Email Us Temposhark's Biography

When submitting information about the artist, please cite all sources. If this is original write up, please let us know if you want to be noted as author.