!link rel="stylesheet" href="http://unratedmagazine.com/assets/css/video.css"> <!script src="js/modernizr-2.5.3-min.js">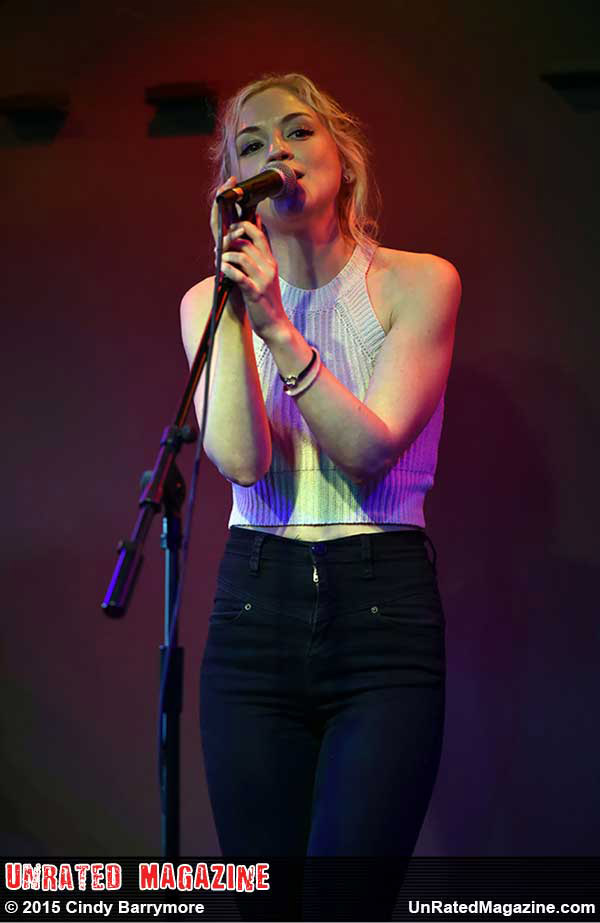 Emily Kinney
Emily Kinney: The Walking Dead Girl (A)live in Concert
Emily Kinney performs at Virgin Hotels Chicago - May 17, 2015
Emily Kinney is living proof there's an afterlife. The star of "The Walking Dead" has reanimated herself as a folksy musician after her character Beth Greene was killed off the AMC original series last fall.
Sunday afternoon the actress performed a mini-concert at the Virgin Hotels in Chicago as an appetizer to her full performance at Lincoln Hall later that evening. In addition to showcasing her breathy vocals, she also played a handheld xylophone during the half-hour set for her cover of Waxahatchee's "Be Good," a song on her EP that she also performed on the television show.
Story by Cindy Barrymore May 2015.

Emily Kinney Tour Information from Pollstar
RELATED LINKS...