!link rel="stylesheet" href="http://unratedmagazine.com/assets/css/video.css"> <!script src="js/modernizr-2.5.3-min.js">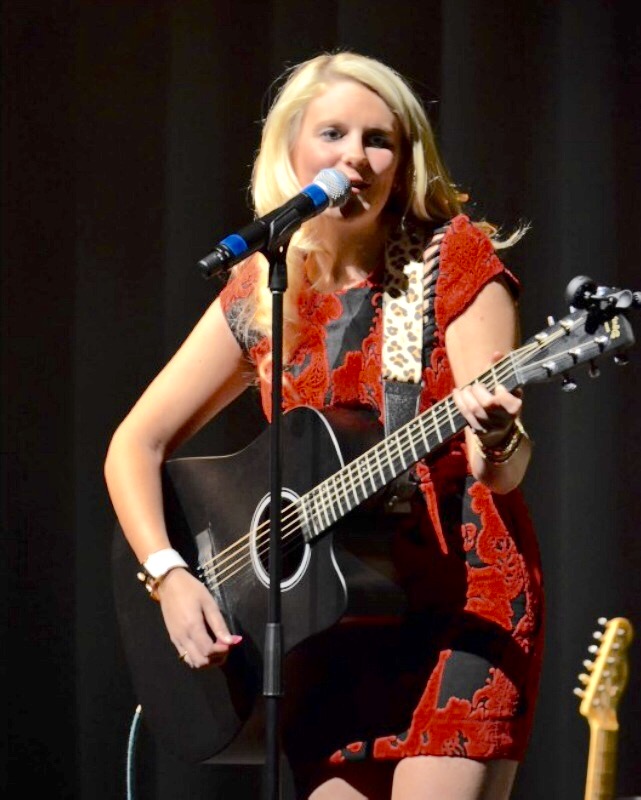 Elizabeth Lyons
Elizabeth Lyons, a Chicago native, and one of Nashville's up and coming country music stars, opened for Craig Campbell at Joe's Live in Rosemont on April 22, 2016. Singing some of her original songs, like Party Rules and Fightin' Over me and performing well known country songs like Man I feel Like a Women and Country Girl Shake it for me. Her performance was outstanding. Not only does she interact with the crowd on stage, she also hangs out with them afterwards, signing pictures, taking photos and giving away CD's and other great Elizabeth Lyons gear. A real country girl, both talented and beautiful. Her journey to the top will be a fun one to watch.
Best of luck Elizabeth Lyons from all of us at Unrated Magazine.
Story by Shelly Hernandez, 2016.

Elizabeth Lyons Tour Information from Pollstar
RELATED LINKS...