Power Metal has always played a major role within the heavy music scene and the greater Chicagoland area has over the years, continued to possess a fiercely loyal population of die-hard Power Metal Maniacs. With this in mind, nine top-shelf Power Metal bands from Chicago and across the U.S. were summoned to perform at the "Chicago Power Fest" held at J.J. Kelley's in Lansing, IL on Friday, Feb. 27th and Saturday, Feb. 28th, 2004. The very well attended, two day Power Metal extravaganza featured four bands on Friday and five bands on Saturday.
The "Chicago Power Fest" was ignited on Friday by the raw energy provided by Chicago's, Avidost. The relatively new band did an excellent job of getting the Fest started which set the stage perfectly for Wisconsin's, Talamasca. From the very beginning of their set, you could tell these "Soldiers of Metal" had been performing together for years. Steve Gentz is a fantastic Power Metal vocalist and the band's guitarist Andy Paredes is without question, an absolute master at his craft. Frankly, Talamasca was the band of the evening for this writer. Next up, were the "Ohio Metal Maniacs" known as, Antithesis. Accompanied by their newly acquired vocalist Matt Adkins, Antithesis raged through titles from their vast repertoire of Power Metal anthems and received an enthusiastic response from the crowd. Friday's session of the "Chicago Power Fest" concluded with a monumentally heavy set from Chicago's November's Doom. These "Metal Warriors" had every metalhead in the club, raising their fist in the air and banging their head! It was a tremendous way to end a glorious evening of classic Power Metal.
Saturday's edition of the Fest began with an extremely intense Power Metal onslaught from Chicago's Eden's Fall. The band undeniably proved once again why their fan base and popularity continues to rapidly grow. Virginia's mighty Division was the next band to annihilate the energetic Power Fest throng. Loaded with two magnum guitarists, Division mercilessly blew the Metal Masses away with their deadly, duel guitar assault. "Metal Tyrants" Enertia, who had traveled all the way from Albany, New York to display their unique style of Metal for Chicago's headbangers, were next on the bill and made the most of their trip by executing an utterly brilliant, unforgettable set of heavy Power Metal. Enertia received a huge response from the crowd and ultimately had fans scurrying to buy their CD's from one of the fests several vendors.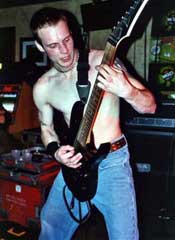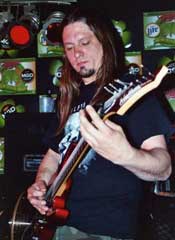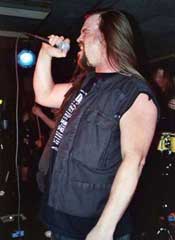 It was now time to unleash the "headliners" to this event, Chicago's own Ion Vein and Twelfth Gate. First up was Crash Music Recording Artists Twelfth Gate, who ruthlessly ripped through songs from their recent debut release entitled, "Summoning." The band has overwhelming talent and demonstrated this fact with a remarkable, near flawless set. Songs like "Mortal Coil" and "Orpheus", which feature the bands "Midwest Metal Vocal Legend" Scott Huffman, were definite crowd pleasers that instantaneously sent the Metal Legions in attendance into a wild frenzy.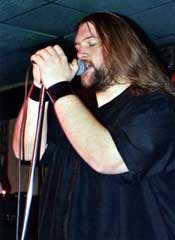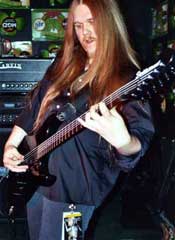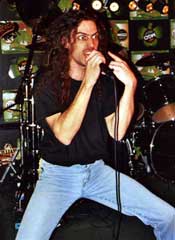 Finally, the "Power Metal Masters" Ion Vein invaded the J.J. Kelley's stage and their insanely loyal fans immediately went totally ballistic! Ion Vein relentlessly blazed through titles from their "Beyond Tomorrow" and "Reigning Memories" releases and the band also unveiled a brand new tune as well. The awesome twin-guitar attack of Chris Lotesto and John Malufka amazed the masses with their six-string wizardry, while superb vocalist Russ Klimczak astonished the Power Fest fans with his unbelievable range and pure vocal clarity. The house went completely berserk as Ion Vein wrapped up their set and the "Chicago Power Fest 2004" with an ass-kickin' version of "Into The Pit" from Rob Halford's old band, Fight.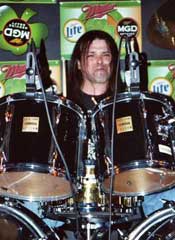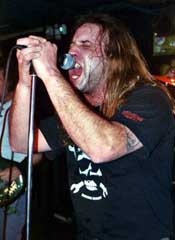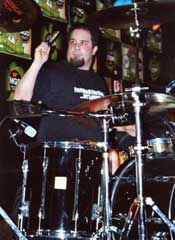 "The Chicago Power Fest 2004" was a HUGE success in every way and everyone who attended or participated in the event, sincerely hopes that it will inevitably become an annual event. If it does, I'll certainly see you there. Until then...Keep it Heavy!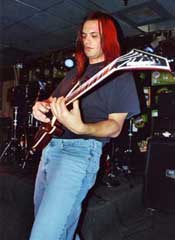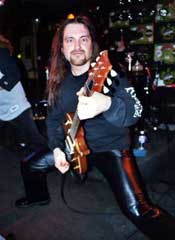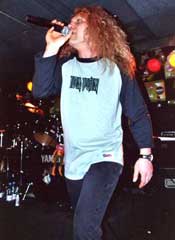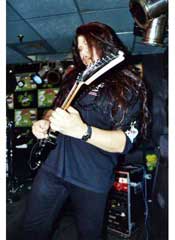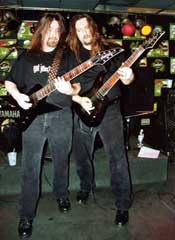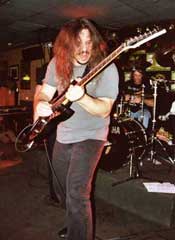 Join UnRated Discussion where you can post your review or thoughts.
---
RELATED LINKS:
Ion Vein Web Site