NABFEME - The National Association of Black Female Executives in Music and Entertainment, Inc. recently held an awards ceremony here in Chicago, June 24th at the Crocodile Lounge. Inside celebrities from the music and entertainment fields were on hand to participate in the ceremony, where NABFEME paid respect to women who have made great strides in music and entertainment. Cynthia Johnson (Warner Bros. Records), Sylvia Flanagan (editor of Ebony Magazine), Tiffany Green (program director for WGCI) and Barbara McDowell (program director for Power 92) were among those honored as "Executives of the Future." Also seen in attendance were Andy C. (producer), Kenyatta Mootrie (Scene II Casting), Drew Sidora (singer/actress), Corliss Hale (Rock Candy Promotions), Shawn Morgan (comedian), Christi (Christi With an Eye PR Firm), Adreaune Hulbert, Carl West, Allison Jordan (Rock Candy Promotions), Kee Kee (French Kiss Entertainment recording artist), and Kevin Shine to name a few.
NABFEME is an empowering organization, launched in February 1999 that seeks to raise the profile of women of color and to align its members with mentors or other individuals within the realm of music and entertainment. "The organization was founded by Johnnie Walker, as a means for women coming up in entertainment to be successful in a male-dominated industry," said Vivian Payton a writer and member. "The organization creates opportunities for women to network with other women who have had some type of success within the industry...women who have broken the glass ceiling, people who have made serious strides."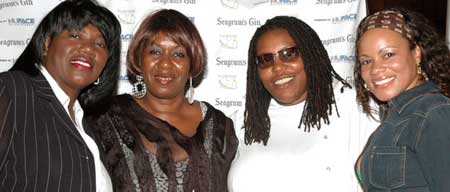 In NABFEME's recently announced goals, the organization seeks to be recognized as the world's most respected professional organization for women of color in entertainment while working together to create value and build loyalty one opportunity at a time. NABFEME is a wonderful organization with a vast range of members who all support each other in their career as well as personal pursuits. They are definitely well on their way to meeting their goals!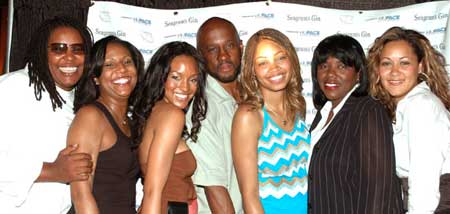 NABFEME will be having their 2005 Women's Leadership Summit here in Chicago on August 17-21st at the Renaissance Chicago Hotel. The summit includes informational panels, workshops, business networking and entertainment designed to educate and inform the industry (and general public) that women are an active and growing part of music and entertainment. There will be several events leading up to the summit as a celebration of the upcoming conference. This past weekend in New Orleans, during the Essence Music Festival, John Legend and Lyfe performed as a kick-off to the upcoming summit. For more information on NABFEME or the summit, please visit www.nabfeme.org.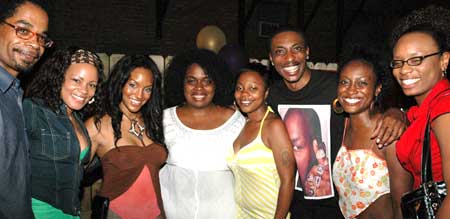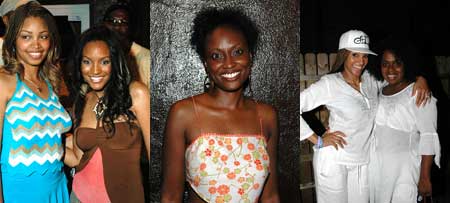 ---
RELATED LINKS:
www.nabfeme.org
DrewSidora.com