Subscribe in a reader




MUSIC NEWS
May 22, 2013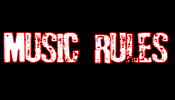 The Rolling Stones
ROLLING STONES - SOME GIRLS - BIGGER THAN EVER! SET FOR NOVEMBER RELEASE
Universal Music Group and The Rolling Stones are pleased to announce the release on November 21, 2011 of the re-mastered, expanded, Super-Deluxe, Deluxe and Digital editions of Some Girls, the groundbreaking album which introduced the music of the Rolling Stones to a whole new generation of fans.
Justly considered one of the finest works by Mick Jagger, Keith Richards, C... [Read More about The Rolling Stones]
May 15, 2013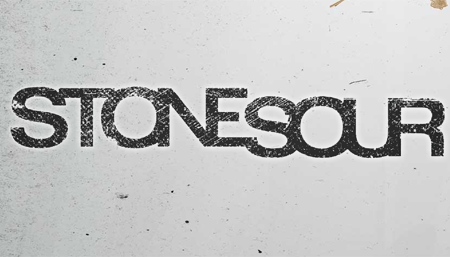 Stone Sour
Stone Sour and Papa Roach Announce 2013 Co-Headline Tour; Stone Sour to Close Out Every Show
"Absolute Zero" Number One at Active Rock Radio for Second Week in a Row
Papa Roach's "Where Did the Angels Go" Is Active Rock's Number One Most Added Two Weeks in a Row
With the two bands currently selling out multiple shows together across Europe, Grammy-n... [Read More about Stone Sour]
May 15, 2013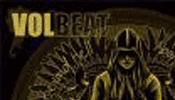 VOLBEAT
Let's put this straight for the record; I have always had a 'love it or hate it'-relationship with Volbeat in the past. The Scandinavians did strike me with excellent songs over and over, but did disappoint me when I listened through the entire album afterwards. I missed something... something just did not add up. But then there is...
Volbeat has been building their career slowly, bit by bit. Ongoing streaks of recording and touring where endless, but the band managed to build... [Read More about VOLBEAT]
May 15, 2013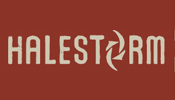 Halestorm
HALESTORM SETS "ReAniMate: The CoVeRs eP"; DIGITAL COLLECTION FEATURES NEW RENDITIONS OF CLASSIC TRACKS BY GUNS N' ROSES, SKID ROW, TEMPLE OF THE DOG, AND MORE; HARD ROCK BAND TO HERALD RELEASE ON UPCOMING "AVALANCHE TOUR 2011" ALONGSIDE STONE SOUR, SKILLET, THEORY OF A DEADMAN, AND ART OF DYING; "ReAniMate: The CoVeRs eP" COMES ALIVE ON MARCH 22ND, 2011
Atlantic recording group Halestorm has unveiled details of their upcoming new EP. "ReAniMate: The CoVeRs eP" will arrive at a... [Read More about Halestorm]
May 15, 2013
Pop Evil
Pop Evil represents the American Dream. Raised in the heartland, driven by uncompromising passion and goals, self­made from their bootstraps and energized by diverse cultural and ethnic backgrounds, Pop Evil has used muscle and sweat to put their musical vision into the hearts and minds of hard rock lovers worldwide.
Onyx, Pop Evil's brand new third album, is a triumph of hard rock perseverance and rabble­rousing attitude, the type of record that inspires... [Read More about Pop Evil]
May 15, 2013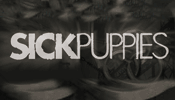 Sick Puppies
FOR IMMEDIATE RELEASE: July 22, 2009
SICK PUPPIES' TRI-POLAR DEBUTS IN BILLBOARD TOP 40
AUSSIE BAND ENJOYS BEST CHART BOW TO DATE AS THEY LAUNCH SAMSUNG MOBILE™-PROMOTED TOUR WITH FEATURED SCREENINGS OF ROCK PROPHECIES FILM
Thanks to an unprecedented promotional and marketing campaign, which included a launch party/showcase at the famed Capitol Tower, as well as their current headlining tour, Powered by Samsung Mobi... [Read More about Sick Puppies]
May 15, 2013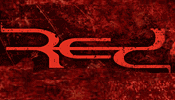 Red
RED, currently based in Nashville, is a five-member band who are taking the mainstream music masses by storm. Their sound is a highly energetic blend of Industrial, Heavy Metal, and good ol' Rock-N-Roll, ala GOD.
According to Barnes, the name of the band stands for one's struggle with passion and pain, resulting in an ultimate, redemption. Their songs focus on the struggles of being human in a sometimes God-less world. Their sound is dark, heavy, and brooding but breaks the sound ... [Read More about Red]
May 15, 2013
Glorior Belli
France's avantgarde black metal outfit GLORIOR BELLI has inked a worldwide record deal with Agonia Records. Band's fifth full-length album, successor to "The Great Southern Darkness" from 2011, is set to be released in the fall of 2013.
Consequently climbing the ladder of innovation and artistic development, the French quartet managed to work out a very own sound and view in the often stiff frames found within the black metal genre. Descriptions such as "... [Read More about Glorior Belli]
May 15, 2013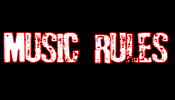 All That Remains
One of hard rock's preeminent breakthrough success stories of recent years, the Massachusetts-based quintet All That Remains has built its career on overcoming the odds. From cracking the Billboard Top 10 with 2010's For We Are Many, to joining the elite Active Rock radio fraternity, to being one of just a handful of acts to take part in the Rockstar Energy Drink Mayhem Festival, Ozzfest and Vans Warped Tour trifecta, All That Remains has shattered previously-held expectations about just how far... [Read More about All That Remains]
May 15, 2013
The Sword
The Sword is providing a masterful musical renaissance of medieval proportions as it springs forth like a serpent out of a thicket bush. As one of last year's headliners at South By Southwest the Austin based band brings their classic metal sound across the nation (2006). Its warrior journey is in support of their current release Age of Winters. The Sword's sound is forged out of the 70's heavy metal scene that reminisces of Black Sabbath but slices though comparisons. All they had t... [Read More about The Sword]