<!cfinclude template="_menu_left.cfm">
MUSIC NEWS
January 17, 2017
Shallow Side
Well, 2016 has came and conquered. Now, it is time for 2017 to expose its wings and slay the world with new music. How will this really truly pan out? Will the well established artists come up with a new sound or stick to what they know best? How about the up and coming bands that want that chance for people to hear that one song that will make them huge?
I love the fact I am able to receive new music to review almost daily. And for my 1st EP review of 2017, I am ... [Read More about Shallow Side]
January 16, 2017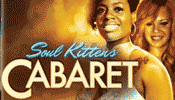 Fantasia Barrino
On January 11th Image Entertainment will release Soul Kittens Cabaret on DVD. Written and directed by Nicci Gilbert (former lead singer of the multi-platinum Grammy nominated group Brownstone), Soul Kittens Cabaret follows seven women on their journey to self- discovery. While trying to revive Detroit's hottest club in town, the Soul Kittens take customers on the ride of their lives with sultry sex appeal and silky vocals. This film stars Fantasia Barrina (American Idol, The Color Pur... [Read More about Fantasia Barrino]
January 16, 2017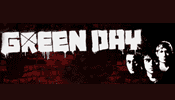 Green Day
Green Day Announce Revolution Radio Summer Tour 2017
Grammy® Award-winning Rock and Roll Hall of Fame inductees Green Day today announced the Revolution Radio summer tour, kicking off on August 1st in Auburn, WA and hitting amphitheaters, stadiums, and arenas across the country including a date at Klipsch Music Center in Noblesville, Indiana on Wednesday, August 16, 2017. UK based band Catfish and the Bottlemen will support all... [Read More about Green Day]
January 16, 2017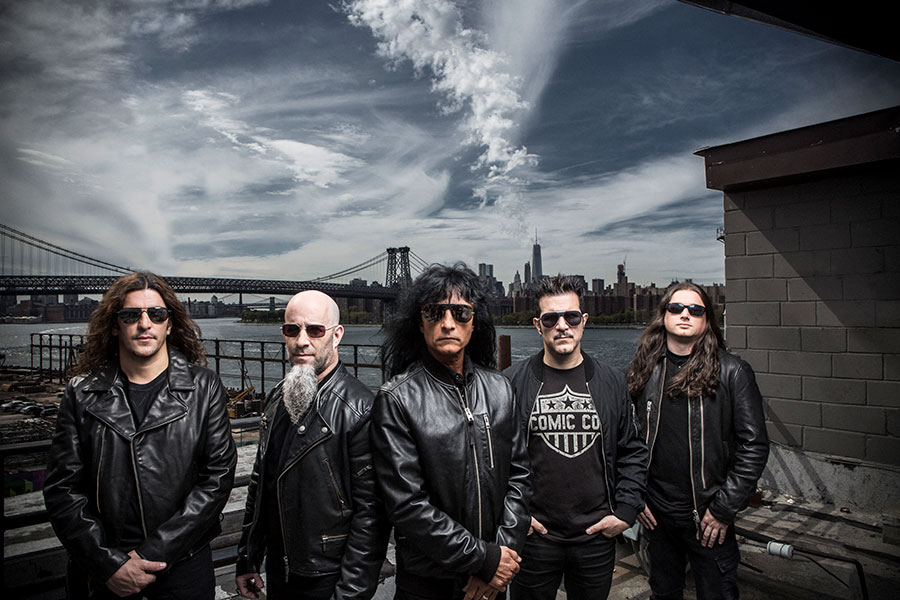 Anthrax
Not just about comics anymore - an interview with Charlie Benante of Anthrax
Despite the fact that the thrash metal group Anthrax has b... [Read More about Anthrax]
January 16, 2017
BROADSIDE
Read More about BROADSIDE]
January 16, 2017
Venom Inc.
An interview with Tony "Demolition Man" Dolan and drummer Abaddon of Venom Inc.
As most lovers of music will tell you, it's at the hardest times in their lives that music matters the most. Sure, going to concerts with friends is great, as is bringing home (or downloading) that new album by a well-loved artist. And laughing and having a few drinks among loved ones with tunes ablaze can create some of the best memories in a lifetime. But it's... [Read More about Venom Inc.]
January 12, 2017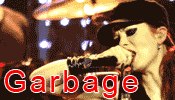 Garbage
Garbage is an alternative rock band formed in Madison, Wisconsin, in 1994. The group consists of Scottish singer Shirley Manson (vocals, guitar) and American musicians Duke Erikson (bass, guitar, keyboards, percussion), Steve Marker (guitar, keyboards) and Butch Vig (drums, percussion). All four members are involved in songwriting and production. The band have counted worldwide album sales of over 17 million units.
Garbage released a string of increasingly successful singles in 1995... [Read More about Garbage]
January 12, 2017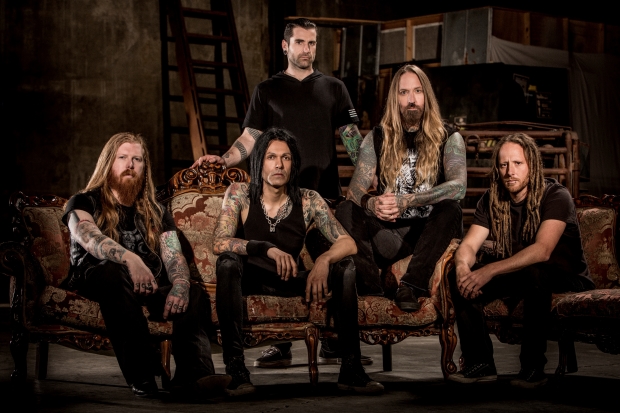 Devildriver
DevilDriver on Tour in January/February 2010
---
DevilDriver hit Denver's Gothic Theater on 2/4/06 as one of the 4 bands currently on the In Flames tour. Devil Driver is made up of Dez Fafara (vocals), Jeff Kendrick (guitar), Mike Spreitzer (guitar), Jon Miller (bass), and John Boecklin (drums). It was a sold out show, and even though DevilDriver is still an up and coming new metal band, the theater was already a full house by the time they took stage as the ... [Read More about Devildriver]
January 12, 2017
John 5
John 5 in 2017 is currently on the "SEASON OF THE WITCH" TOUR.
The New JOHN 5 AND THE CREATURES Album, Season Of The Witch, out March 3, 2017 is a fully-instrumental album, featuring his band The Creatures (bassist Ian Ross and drummer Rodger Carter) showcases experimentation with various genres - including western swing, Spanish flamenco, heavy metal and more - thoroughly showcasing JOHN 5's diverse virtuosic abilities.
John 5 has worked with a ... [Read More about John 5]
January 06, 2017
Billy Crystal
Billy Crystal is a Tony® and Emmy Award®-winning comedian, actor, producer, writer and director BILLY CRYSTAL brings his US tour, Spend the Night with Billy Crystal in 2017
"This show is unique. There's stand up, and 'sit down' which gives me great freedom to tell stories, show film clips and talk about my life and career and the world as I see it," said Crystal. "It's loose, unpredictable and intimate. The most fun I've had on stage in a long time." A... [Read More about Billy Crystal]