<!cfinclude template="_menu_left.cfm">
MUSIC NEWS
November 29, 2016
Seun Kuti & Egypt 80
Seun KutiTakes the Stage at Old Town School of Music
by Maja Rios
Seun Kuti (Seun Anikulapo Kuti) is one of the sons of the late great Nigerian saxophonist, singer, keyboardist and composer, Fela Kuti. Seun is the son of Fela who most walks in his father"s footsteps musically. He plays the saxophone(alto) like his dad and sings and has an orchestra similar in Fela with dancers and many musicians wh... [Read More about Seun Kuti & Egypt 80]
November 28, 2016
Highly Suspect
Highly Suspect Lures in Fans into a Fantastic Show at Chicagos Own Bottom Lounge on Record Release Day&.
Review by: Coren E. McLeod
Read More about Highly Suspect]
November 28, 2016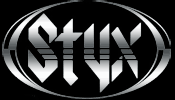 Styx
Styx is an American rock band from Chicago that formed in 1972 and became famous for its albums released in the late 1970s and early 1980s. They are best known for melding the style of pop rock and hard rock with the power of a hard-rock guitar balanced with acoustic guitar, synthesizers mixed with acoustic piano, upbeat tracks with power ballads, and incorporating elements of international musical theatre.
Styx is best known for the hit songs "Lady" (1973), "C... [
Read More about Styx
]
November 23, 2016
Cactus Blossoms
When my brother and I started making music as The Cactus Blossoms there wasn't a big plan. We cut our teeth performing some well known and obscure country songs that were popular or unpopular pre-1960, partly out of curiosity and deep appreciation, but mostly because it was fun. Early on we were given a residency at the Turf Club in St. Paul, Minnesota. We got a band together and it became our weekly practice-in-public where we would pull out every song we could think... [Read More about Cactus Blossoms]
November 23, 2016
Lucius
The Cactus Blossoms are a duo out of Minneapolis consisting of two brothers, Jack Torrey and Page Burkum. This band seems to have a time machine because they sound as if they play in the 1950's. Their voices complement each other and it's a nice easy sound that they create. I'm not sure what songs are new and which are old. They have a new album out, 'You're Dreaming'. I picked one up and I have been listening to it. 'Stoplight Kisses' is by far my favorite song, I jus... [Read More about Lucius]
November 22, 2016
Project 44
Project .44 is an Industrial Rock band from Chicago, Illinois with members included in the group from both Ministry and My Life With The Thrill Kill Kult. The band has released two albums to date and are currently working on a third. Their first album, Look Me In The Eye, came out in 1999 and their second album, The System Doesn't Work, came out in 2005. Two music videos have been filmed for the tracks "Warpath" and "I", both of which are from their second album. The ... [Read More about Project 44]
November 22, 2016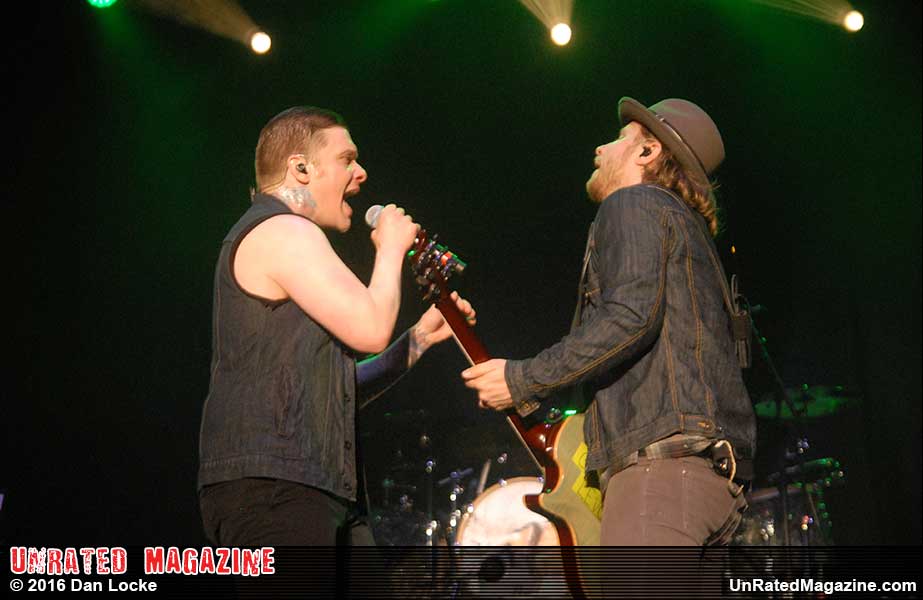 Shinedown
Shinedown is an American hard rock band from Jacksonville, Florida, formed in 2001 and founded by members Brent Smith (vocals), Brad Stewart (bass), Jasin Todd (guitar), and Barry Kerch (drums). A few lineup changes followed, and the band's current lineup consists of Smith and Kerch, the band's only two remaining original members, with guitarist Zach Myers, and bassist Eric Bass. Since Shinedown's inception, the group has released five albums: Leave a Whisper (2003), ... [Read More about Shinedown]
November 22, 2016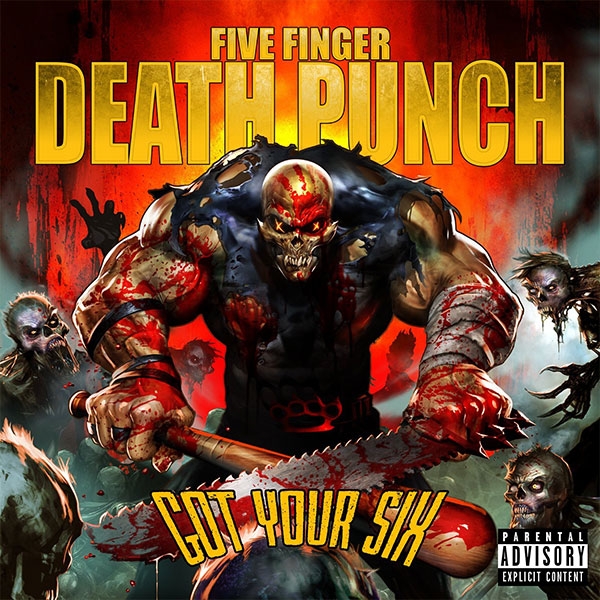 Five Finger Death Punch
Since the July 2007 release of their debut album, "The Way of the Fist," FIVE FINGER DEATH PUNCH (FFDP) has shown no sign of slowing down. Five Finger Death Punch is a rock/metal band from Los Angeles. Formed in 2005 the band consists of vocalist Ivan Moody, guitarists Zoltan Bathory & Jason Hook, drummer Jeremy Spencer, and bassist Chris Kael. 5FDP has grown exponentially in just a few years, racking up 16 consecutive US top 10 hits, five #1 hits, six gold alums, one... [Read More about Five Finger Death Punch]
November 15, 2016
Bruno Mars
Bruno Mars Announces World Tour "The 24k Magic World Tour" for North America And Europe In 2017
Grammy Award winner and world-renowned, multi-platinum selling singer/songwriter/producer/director/musician, Bruno Mars, revealed details behind his massive upcoming global headline tour - The 24K Magic World Tour  The magic will begin March 28 at Antwerp, Belgium's Sportpalais and will travel throughout Europe through June with sh... [Read More about Bruno Mars]
November 10, 2016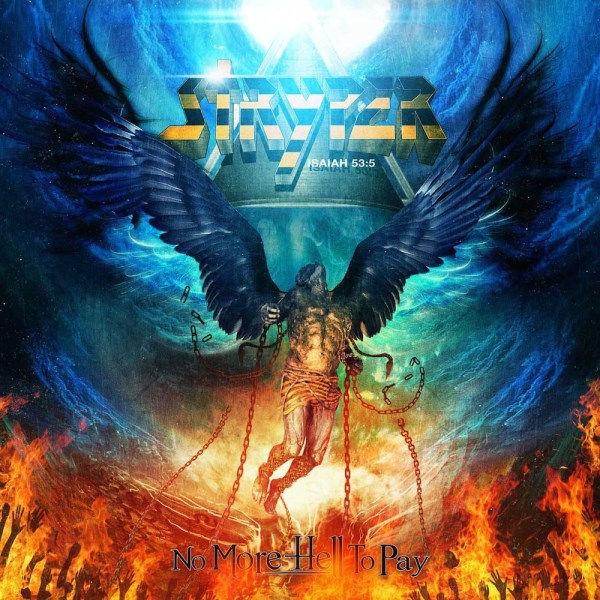 Stryper
They really sound reborn, finally!
After the return of gospel rock's most trendsetting bands of all time, Stryper was on a quest it seems. The gritty and somewhat dark "Reborn" didn't satisfy my hunger, nor did "Murder By Pride" which already sounded a lot more like the classical Stryper albums. Upon the return of Tim Gaines and Robert Sweet the band released two albums which would point them into the right direction. "Covering" was the band's tribute to their heroes which had ... [Read More about Stryper]