MUSIC NEWS
May 19, 2015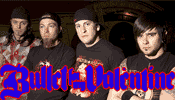 Bullet For My Valentine
UK metal titans Bullet For My Valentine unveil plans to release their long-awaited, 5th studio album, VENOM, on August 14th via RCA Records. The band's global domination began on May 18 with the premiere of the album's striking cover artwork and a stream of their first new song, "No Way Out," which is available for instant download now with all pre-orders at http://www.bulletformyvalentine.com/.
"No Way Out" Produced by Carl Bown and Colin Richardson (Slipkn... [Read More about Bullet For My Valentine]
May 19, 2015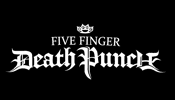 Five Finger Death Punch
New album for metal giants, Five Finger Death Punch is scheduled for August 2015. We have been waiting for new music since The Wrong Side of Heaven, Volume 2. FFDP is currently on tour and if FFDP comes your way go check them out. You will not be disappointed.
Coinciding with the tour announcement, the bands also launched a special video about the tour which contains a pre-view to the first new single, "Jekyll and Hyde," from FIVE FINGER DEATH PUNCH's much-a... [
Read More about Five Finger Death Punch
]
May 13, 2015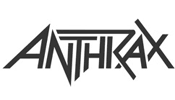 Anthrax
Anthrax To Headline Metal Alliance Tour In March And April
Band to Perform Their Breakthrough Release, "Among The Living," in its Entirety, Line Up Also Includes Exodus, High On Fire, Municipal Waste, Holy Grail
Anthrax, just returning from a tour of Australia that included several Sonisphere Festival dates with fellow Big Four bands Metallica and Slayer, will headline the third annual Metal Alliance Tour, starting March 22 at the Hou... [Read More about Anthrax]
May 13, 2015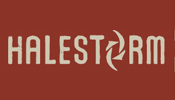 Halestorm
HALESTORM SETS "ReAniMate: The CoVeRs eP"; DIGITAL COLLECTION FEATURES NEW RENDITIONS OF CLASSIC TRACKS BY GUNS N' ROSES, SKID ROW, TEMPLE OF THE DOG, AND MORE; HARD ROCK BAND TO HERALD RELEASE ON UPCOMING "AVALANCHE TOUR 2011" ALONGSIDE STONE SOUR, SKILLET, THEORY OF A DEADMAN, AND ART OF DYING; "ReAniMate: The CoVeRs eP" COMES ALIVE ON MARCH 22ND, 2011
Atlantic recording group Halestorm has unveiled details of their upcoming new EP. "ReAniMate: The CoVeRs eP" will arrive at a... [Read More about Halestorm]
May 11, 2015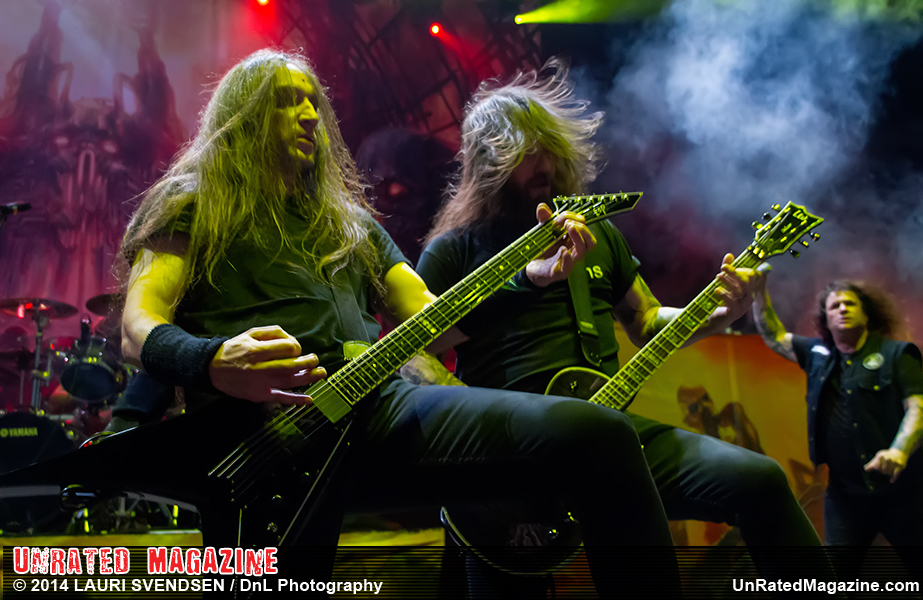 Exodus
With a career spanning 34 years and over five million albums sold worldwide, EXODUS have not only helped shape & define the thrash metal genre for over three decades but they continually seek to raise its standards. One of the forefathers of the Bay Area scene that became known & envied throughout the world, the band's 1985 debut album, Bonded By Blood, has since become a legacy album featuring mandatory live staples such as "Strike Of The Beast," "A Lesson In Violenc... [Read More about Exodus]
May 07, 2015
Amaranthe
Six-piece Swedish/Danish outfit genuinely adding something fresh an' new to the rock 'n' metal genre.
With three vocalists covering everything from death metal growls to soaring pop metal choruses, Amaranthe have turned heads right from the start; theirs is crushing & contemporary music built from the base up on solid riffs, lush keyboards and massive hooks – the latter making full use of the vocal talents of female singer, Elize Ryd (also a touring member of Kamelot).
Th... [Read More about Amaranthe]
May 01, 2015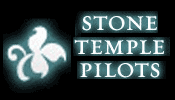 Stone Temple Pilots
STONE TEMPLE PILOTS RESUME TOUR DATES TO RAVE REVIEWS
Atlantic recording group Stone Temple Pilots are back on the road after taking a short break and are winning rave reviews for their electrifying shows. Tampa Bay's own Creative Loafing hailed, "STP's no nonsense, tightly packed 75-minute set would make any current band green with envy…It's obvious the band still has plenty of the fuel and fire that propelled them to great heights all those years ago…". While the Tampa Bay Time... [Read More about Stone Temple Pilots]
April 30, 2015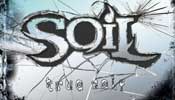 Soil
Soil on Tour in 2015
Chicago heavy rockers SOiL will embark on a third leg of touring for their newest album "Whole". This trek takes them across the UK and Europe during May/June in support of the recently reunited Coal Chamber. It also brings them back through the United States in June/July alongside Powerman 5000.
April 29, 2015
Neil Diamond
Neil Diamond, iconic Grammy Award®-winning Rock and Pop Singer/Songwriter and Rock and Roll Hall of Fame member, will embark on his highly anticipated NEIL DIAMOND TOUR 2015, kicking off in Allentown, Pa. on Feb. 27, 2015 and ending in Denver, Colo. on May 31, 2015.Produced exclusively by Live Nation in North America, the 2015 tour will include 29 shows throughou... [Read More about Neil Diamond]
April 29, 2015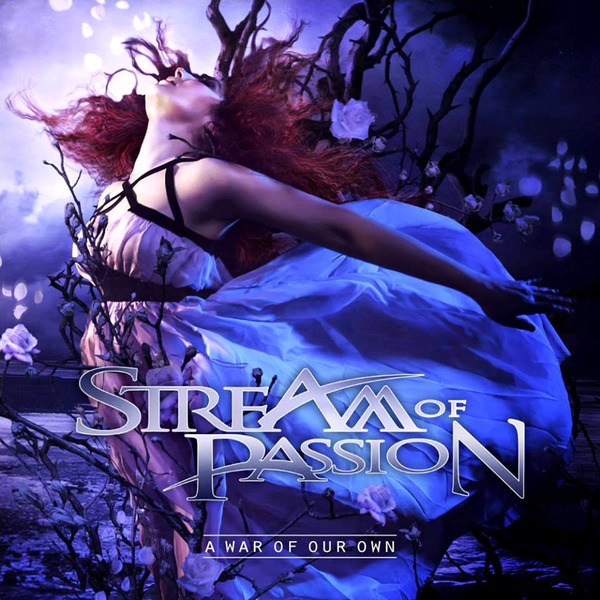 Stream Of Passion
Stream of Passion's "A War of Our Own" is their fourth album and it marks a new chapter in their 10 years spanning career. Starting off as the brainchild of multi-instrumentalist Arjen Lucassen, the band reshaped after Ayreon's departure. Main ingredients are progressive elements and dramatic passages under a melodic gothic veil. A gothic underscore which is mainly derived from the female vocals of Mexican diva Marcela Bovio. However, unlike many of the vocalist in the ... [Read More about Stream Of Passion]