<!cfinclude template="_menu_left.cfm">
MUSIC NEWS
November 23, 2015
So You Think You Can Dance
So You Think You Can Dance Season 12 Tour in Chicago Friday, November 27th‏ Photo supply by Fox If you like "Dancing with the Stars". You will love "So You Think You Can Dance" on Fox. Which like the ABC show, it is an American dance competition show. For those who have not seen it, it is a series creator and executive producer Nigel Lythgoe ( producer of the shows Pop Idol and American Idol and creator the competition Superstars of Dance), with permanent judges being Paula Abdul a... [Read More about So You Think You Can Dance]
November 23, 2015
Rihanna
Robyn Rihanna Fenty (born February 20, 1988), known by her stage name Rihanna (pron.: /riˈɑːnə/ ree-ah-nə or /riˈænə/ ree-an-ə), is a Barbadian recording artist, actress and fashion designer. Born in Saint Michael, Barbados, she began her career as a result of meeting record producer Evan Rogers in late 2003. At age 16, she moved to the United States to pursue a recording career and began recording demo tapes under Rogers' guidance, subsequently signing a contract with Def Jam Recordin... [Read More about Rihanna]
November 21, 2015
Melanie Martinez
Melanie Martinez from NBC's "The Voice" Appears in Concert at House of Blues in Chicago - November 17, 2015
You can tell winter is around the bend. It is getting colder outside. But I am warming up for a new artist who is playing at the House of Blues, Melanie Martinez.
Melanie came from this little show on NBC called "The Voice". And like American Idol, many of the singers have come to have careers of ther own. Like Cassadee Pope, Dia Frampton, and Juliet Simms (all... [Read More about Melanie Martinez]
November 20, 2015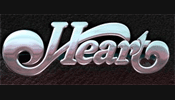 Heart
Sisters Ann and Nancy Wilson were the creative spark behind Heart, a hard rock group who initially found success in the mid-'70s, only to reach greater heights after engineering a major comeback a decade later. The daughters of a Marine Corps captain, Ann (born June 19, 1950) and Nancy (born March 16, 1954) grew up in both Southern California and Taiwan before the Wilson family settled in Seattle, WA. Throughout their formative years, both were interested in folk and pop music; while Ann neve... [Read More about Heart]
November 20, 2015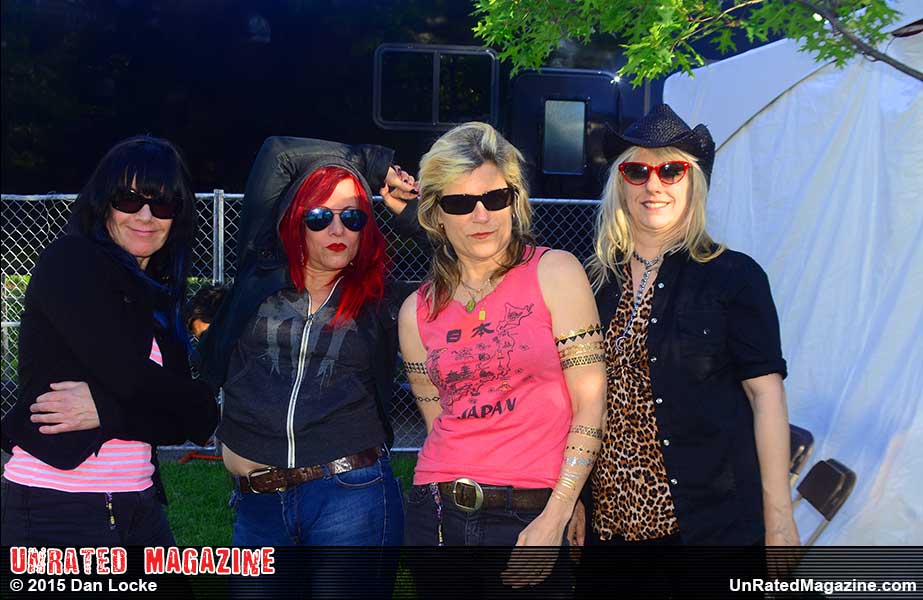 L7
L7 at San Diego Music Thing Festival on November 14, 2015
San Diego Music Thing is a three day music festival featured across several venues, including, Bar Pink, The Casbah, Soda Bar, The Observatory North Park, The Hideout, The Merrow, The Irenic, Ray at Night and the parking lot behind the Observatory North Park.
The latter is where L7 performed. The parking lot was set up with two small stages, one a bit bigger than the other with bands playing ... [Read More about L7]
November 19, 2015
JoJo
Pop Star JoJo Makes Atlantic Records Debut with Simultaneous Release of Three New Singles
Acclaimed singer-songwriter JoJo joins Atlantic Records' much celebrated roster. The singer makes her long awaited Atlantic debut with three new singles. The three distinct singles titled "III." are: "Say Love," "Save My Soul," and "When Love Hurts"; all of which will appear on her highly anticipated third album.
The not yet titled new album has already made a major impact, months... [Read More about JoJo]
November 17, 2015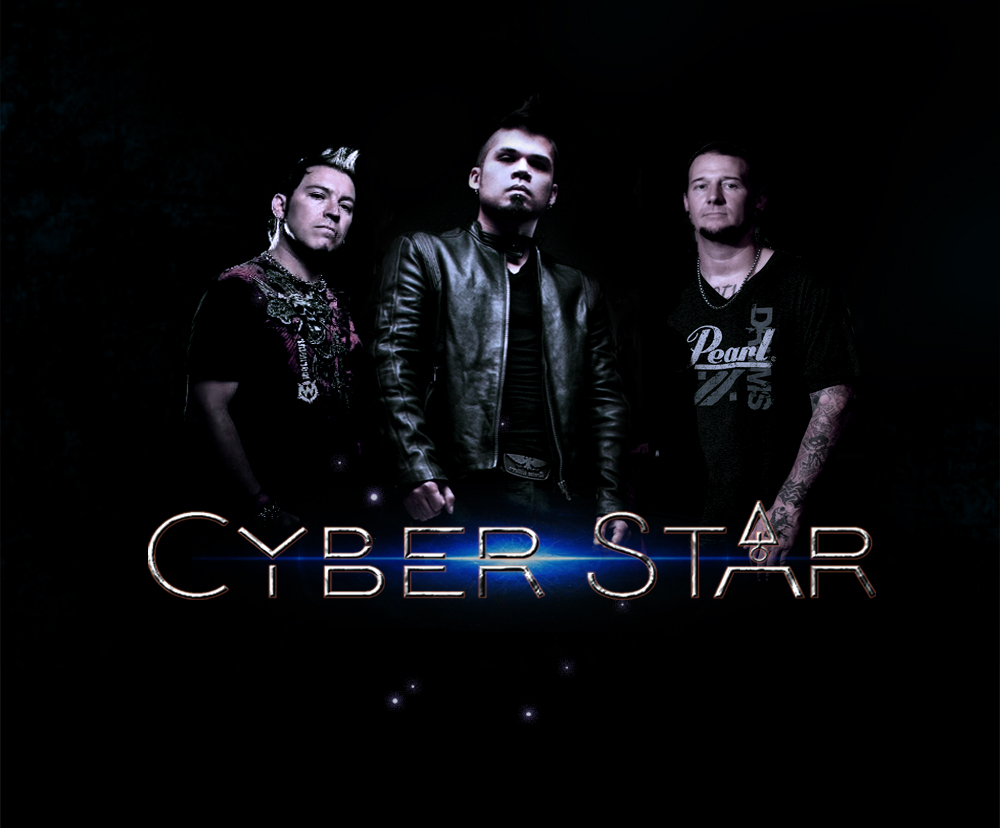 Cyberstar
New Rock-Metal Supergroup CyberStar Release Debut Lyric Video "Eye For An Eye"
New Rock-Metal Supergroup CYBERSTAR featuring Vocalist Jasen Moreno (Drowning Pool), Guitarist Billy Grey (Fozzy), and Drummer Dusty Winterrowd (Allele) have released a lyric video for their debut single "Eye For An Eye". The track which originally premiered with REVOLVER Magazine is the first to be released from the band's upcoming debut EP out early next year. "Eye For An E... [Read More about Cyberstar]
November 17, 2015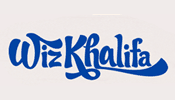 Wiz Khalifa
Multi-platinum selling artists Fall Out Boy and Wiz Khalifa announced today their 40+ city Boys of Zummer co-headlining tour in support of their respective hit albums American Beauty/American Psycho and Blacc Hollywood. The summer tour will kick off on Wednesday, June 10 at the Susquehanna Bank Center in Camden, NJ, and continue through cities including Chicago, Toronto, Nashville, St. L... [Read More about Wiz Khalifa]
November 16, 2015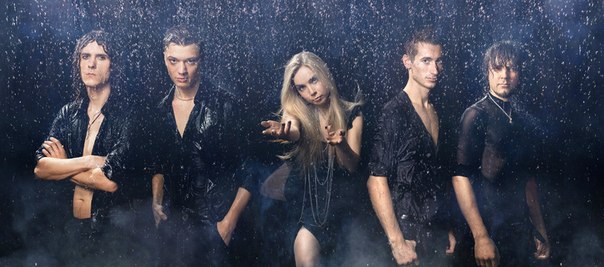 Royal Corvus
Through a YouTube link I stumbled upon Royal Corvus, a melodic rock band from Charkov in the Ukraine that instantly smashed all of my skepticism towards melodic rock from that region. Where most Eastern European bands seem stuck in the heydays of arena rock, "Taste'O'Mania" sounds fresh and widely inspired. No horrid pronunciation of English, and a vocalist that severely kicks ass.
Investigation for this review learned that the band is famed in their homeland and has, since they for... [Read More about Royal Corvus]
November 16, 2015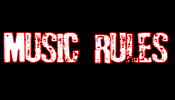 Monica
Monica Denise Arnold (born October 24, 1980), professionally known as Monica, is an American R&B recording artist and entertainer. Born and raised in College Park, Georgia, Monica began performing as a child, enrolling in several local singing competitions prior to becoming part of Charles Thompson and the Majestics, a traveling gospel choir, by the time she was ten.
At age thirteen, she signed a recording contract with Arista Records. Guided by producer Dallas Austin and his protég... [Read More about Monica]