MUSIC NEWS
October 20, 2014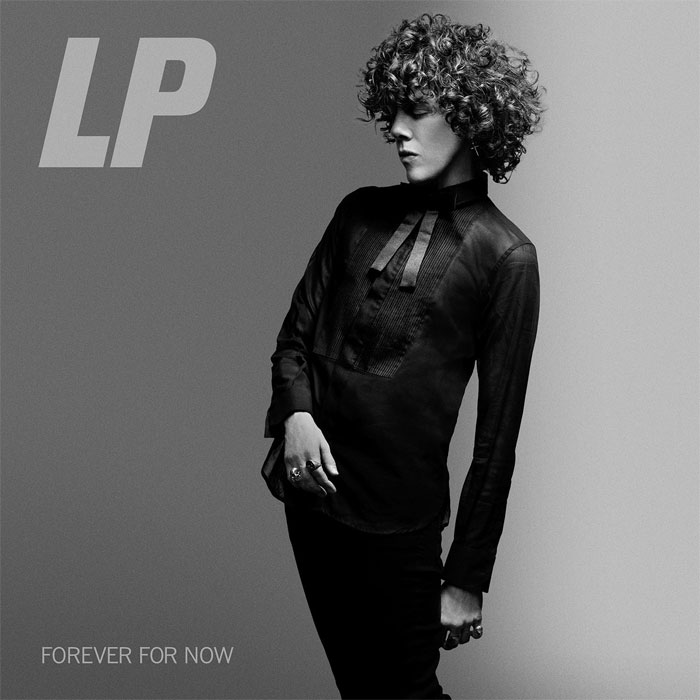 LP
Unrated Magazine has been following the New York born singer/songwriter LP for many years. She transplanted herself to Los Angeles and has worked behind the scenes writing song classics for artist like Rihanna, Christina Aguilera, and the iconic Cher.LP finally decided the time was right to get back what she loves doing best...performing!LP signed with Warner Bros and her debut full length album is re... [Read More about LP]
October 18, 2014
Jessie J
Jessie J., Ariana Grande and Nicki Minaj – Bang Bang Video
Review by C. Duke
This video is HOT. Sweltering hot that is. Set in a an urban cityscape suffering from a heat wave Jessie J. and company will have you up and outta your seats sweating along to this anthem of promiscuity. The video starts and ends with theatrical style movie credits and Jessie kicks it off getting out of a pink... [Read More about Jessie J]
October 18, 2014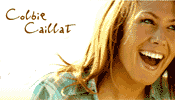 Colbie Caillat
Review by C. Duke
Set in a moonlit, sandy, wooded area, Colbie has a flock of female dancers around her as she sings about falling out of love and moving on, but, "gets the feeling" maybe, she "should hold on" in this chorus catchy tune of fading love. The video ends with Colbie and company dancing in a lake with a giant moon back drop.
Read More about Colbie Caillat]
October 18, 2014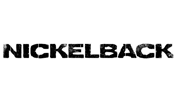 Nickelback
Review by C. Duke
Disgruntle with this political climate, Nickelback sing of "standing on the edge of a revolution" in this video with political protest footage playing from a classroom projector. As they perform in front of the projector screen, a first, single student building to several, scream for change and revolution as a resolve to ... [Read More about Nickelback]
October 18, 2014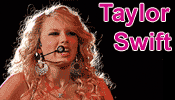 Taylor Swift
Review by C. Duke
From her 5th upcoming CD release "1989" out October 27th, 2014. Starting off with a catchy marching band beat and horns, a departure from her usual country lean, Swift pops off about "shaking it off" when the "haters gonna hate". Through many costume changes and scenes of ballerinas, break dancers, cheerleaders, ribbon dancers, twerkers and f... [Read More about Taylor Swift]
October 16, 2014
Nicki Minaj
Further objectifying women and their backsides, Nicki, rapping over Sir Mix-a-Lot's, "Baby Got Back" sample, inserts plenty of scantly clad girls twerking and flapping asses in this Amazonian jungle setting. Nicki brags about her "fat ass" and wanting to see all the "fat assed bitches in the club" and "f@%$ those skinny bitches in ... [Read More about Nicki Minaj]
October 15, 2014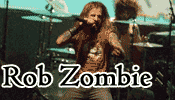 Rob Zombie
'Tis the season for ghosts and ghouls and that is exactly what I encountered while attending opening night of Rob Zombie's Great American Nightmare, on September 26th at the Odeum Expo Center in Villa Park, Illinois. The spectacle runs until November 2nd, and is everything you would expect from a nightmarish Rob Zombie produced event. However, don't expect a live performance from the man himself, as he only performed on opening night to kick off t... [Read More about Rob Zombie]
October 11, 2014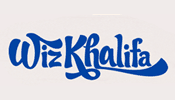 Wiz Khalifa
WIZ KHALIFA IS TRIUMPHANT AT THE 2011 BET AWARDS; ACCLAIMED RAPPER CROWNED "BEST NEW ARTIST" AFTER DEBUT ALBUM "ROLLING PAPERS" GOES GOLD; SPIN.COM NAMES PITTSBURGH MC'S "ROLLING PAPERS TOUR" ONE OF THE BEST SUMMER TOURS; "ROLLING PAPERS" AVAILABLE EVERYWHERE NOW;
Rostrum/Atlantic Records recording artist Wiz Khalifa was among the big winners at last night's 2011 BET Awards, taking home the prestigious title of "Best New Artist." Last night's victory comes a... [Read More about Wiz Khalifa]
October 09, 2014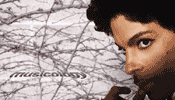 Prince
Prince Announces "Welcome 2 Chicago" And Collaboration With Rebuild The Dream
Prince, one of the most prolific and groundbreaking artists of our time, announces his return to Chicago, at the United Center beginning September 24th and his support of Rebuild the Dream. Rebuild the Dream, founded by Van Jones, is a mobilization of hundreds of thousands of everyday people—from seniors to students, moms, dads, brothers and sisters—who come together to build ... [Read More about Prince]
October 09, 2014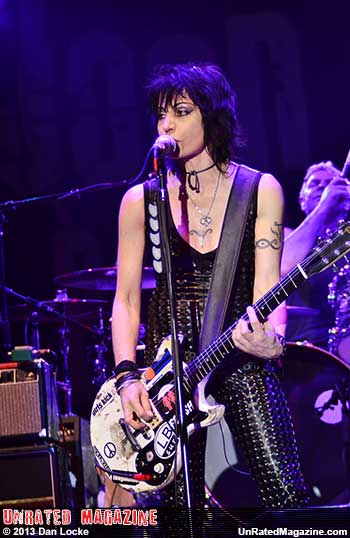 Joan Jett and the Blackhearts
Entering the Great Lakes Naval Base you want to tip your head to all the men and women who are in training and as you drive into the 1,932 acre facility one has to remember that this site was added to the National Register of Historic Places. The grounds of the Naval Base were open to the public for their two day Fourth of July festivities.
Thousands packed the grounds to see the iconic Joan Jett and her band The Blackhearts. The Blackhearts are Dougie Needles- guitar, Acey Slade ... [Read More about Joan Jett and the Blackhearts]