MUSIC NEWS
March 29, 2015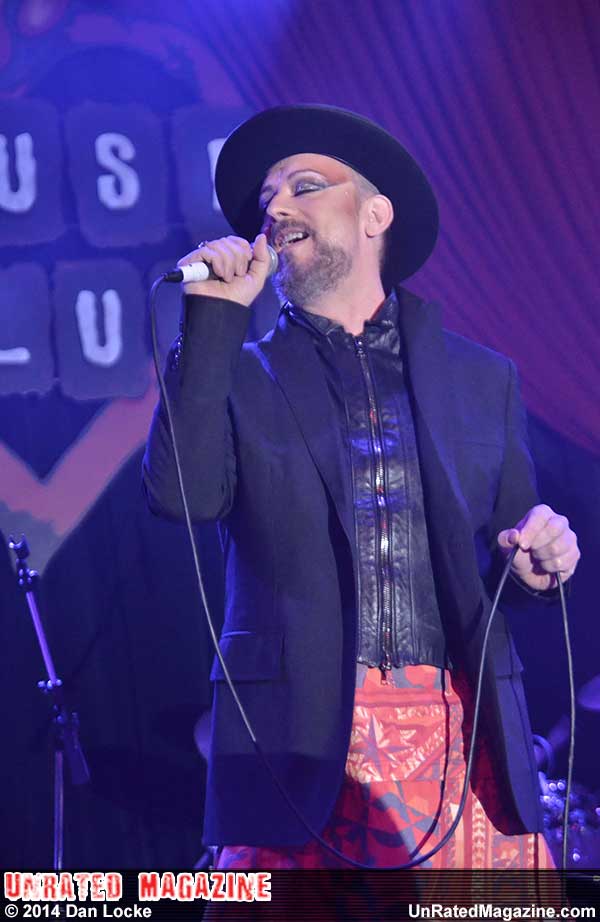 Boy George
Boy George (born George Alan O'Dowd; 14 June 1961) is an English singer-songwriter, who was part of the English New Romantic movement which emerged in the late 1970s to the early 1980s. His music is often classified as blue-eyed soul, which is influenced by rhythm and blues and reggae. His 1990s and 2000s-era solo music has glam influences, such as David Bowie and Iggy Pop.
During the 1980s, Boy George was the lead singer of the Grammy and Brit Award winni... [Read More about Boy George]
March 29, 2015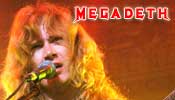 Megadeth
Since rising to international fame in the 1980s, Megadeth has sold more than 20 million albums worldwide, including six consecutive platinum albums, with eight consecutive Grammy nominations for Best Metal Performance. In addition, Mustaine's recently-released book MUSTAINE: A Heavy Metal Memoir debuted at #15 on the New York Times best seller list in the Hardcover Nonfiction category. Megadeth's signature shredding and rousing lyrics have not only set standards in hard rock and metal, but he... [Read More about Megadeth]
March 27, 2015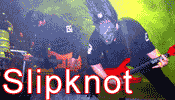 Slipknot
Slipknot is an American heavy metal band from Des Moines, Iowa. Formed in 1995, the group was founded by percussionist Shawn Crahan and bassist Paul Gray. After several lineup changes in their early days, the band consisted of nine members for the greater part of their tenure: Sid Wilson, Paul Gray, Joey Jordison, Chris Fehn, Jim Root, Craig Jones, Shawn Crahan, Mick Thomson, and Corey Taylor. However, the death of Paul Gray on May 24, 2010, left the band with only eight remaining members. Fo... [Read More about Slipknot]
March 27, 2015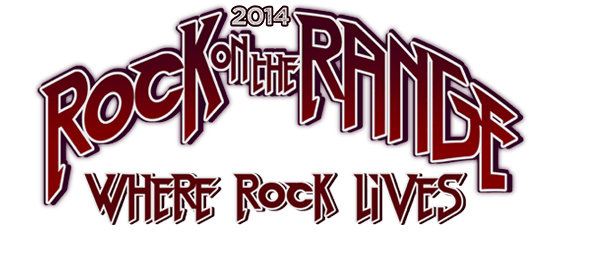 Rock on the Range 2015
Rock On The Range 2014 Expands To Three Full Days
Guns N' Roses, Avenged Sevenfold And Kid Rock Top Bill Of More Than 60 Acts After Sell-Out In 2013
Rock On The Range, America's premier hard rock festival, returns to central Ohio's Columbus Crew Stadium May 15, 16 and 17, 2015 for its ninth year with a stellar lineup of top rock bands led by multiplatinum band Linkin Park, global rock juggernauts Slipknot and heavy metal legends Judas Priest–who a... [Read More about Rock on the Range 2015]
March 27, 2015
Jessie J
Interview with Jessie J by Karleigh Masters 103.5 Kiss FM Jingle Ball on December 18, 2014
Karleigh Masters: What are you doing for the New Year?
Jessie J: I am celebrating it with my 2 best friends and my family. I am going to a secret location where there will be a sunshine and loads of food.
K: So not snow like here?!
Read More about Jessie J]
March 26, 2015
Agent Orange
Agent Orange is an American surf/punk rock/skate punk band formed in Orange County, California in 1979. The band is one of the first to mix punk rock with surf music. They first gained attention for their song "Bloodstains," released on their debut 7" EP in 1979.
A demo of the song "Bloodstains" was given to Rodney Bingenheimer, a DJ at Pasadena radio station KROQ-FM. The song soon became one of his show's biggest hits.
The power trio's original ... [Read More about Agent Orange]
March 25, 2015
Rob Halford
Rob Halford Signs World Wide Rights Deal For Catalog Releases With Sony Music Entertainment And Legacy Recordings
Sony Music Entertainment And Legacy Recordings Sign Worldwide Rights Deal For Rob Halford Catalog
New Deal Covers Recordings and Videos by Fight, Two and Halford
SONY Music Entertainment and Legacy Recordings, SME's catalog division, have signed a worldwide rights deal to with the Metal God, Rob Halford. Frontman of ... [Read More about Rob Halford]
March 25, 2015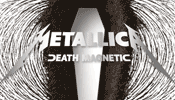 Metallica
Today, March 25th, 2015 Lollapalooza announced
Metallica
to join the Lolla Line up. Metallica is scheduled to take the stage at the Lollapalooza on Saturday, August 1, 2015. Many news outlets are saying that Metallica has not performed at Lollapalooza since 1996. Well it's not the same thing, back them if some of you do not know, Lollapalooza was a traveling carnival set with many dates. ... [
Read More about Metallica
]
March 23, 2015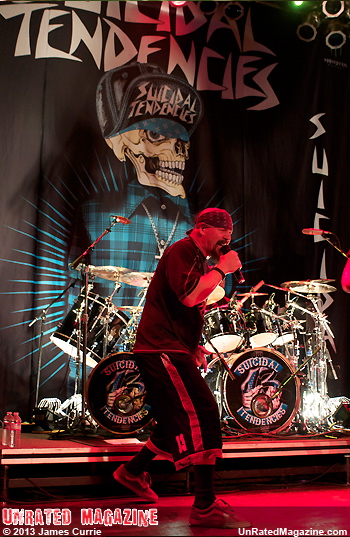 Suicidal Tendencies
SUICIDAL TENDENCIES Releases First Album in 13 Years -- Details Announced for New Album '13' and Upcoming 'Slam City Tour' U.S. Tour Dates
The time has come. On March 26, 2013, legendary punk/thrash icons SUICIDAL TENDENCIES will release their first new music in over 13 years. The band's upcoming full-length, entitled 13, will be released via Suicidal Records. Produced by Mike Muir and Paul Northfield (Rush, Dream Theater, Queensrÿche, Ozzy Osbourne,... [Read More about Suicidal Tendencies]
March 23, 2015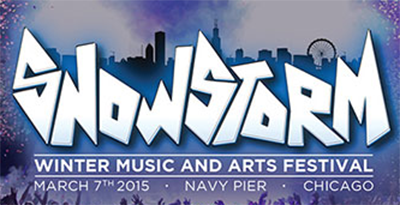 Snowstorm Music Festival 2015
This was Chicago's first ever Snowstorm Fest with an electronic flurry of music's talented electronic artists. In just one day there was two stages and 11 electronic artists. The main stage was in the grand ballroom where Moby DJ was the headliner and in the second floor we had Zimmer in a more chill out lounge stage. There was paper snow that was being poured in the grand ballroom, while there were lamps and tables that were meant to look like ice sculptures. The VIP ... [Read More about Snowstorm Music Festival 2015]