MUSIC NEWS
January 27, 2015
Waters
The band Waters performs at San Diego's North Park Theatre on November 15, 2015
San Francisco Bay area band, Waters have been touring the past 6 weeks to promote their newly released EP, It All Might Be OK (October 14, 2014-Vagrant Records). Track listing of the four songs are: 1. Got to My Head, 2. I Feel Everything, 3. Over It and 4. Down Together.
Waters are frontman and guitarist, Van Pierszalowski, Brian DaMert, Greg Sellin, Andrew Wales and Sara DaMert. ... [Read More about Waters]
January 27, 2015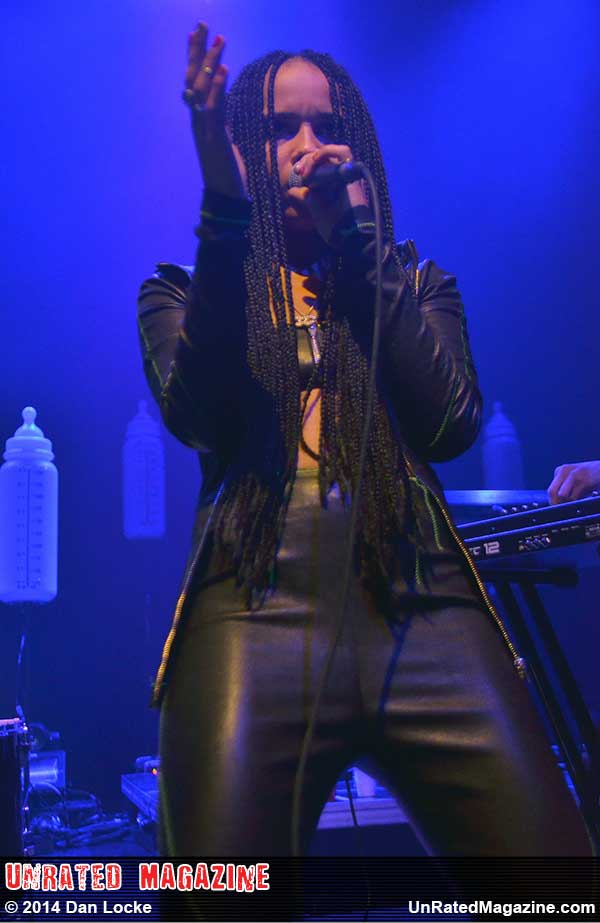 Lolawolf
LOLAWOLF is a trio from New York fronted by Zoë Kravitz. The band includes Jimmy Giannopoulos and James Levy from Reputante.
The band's debut LP Calm Down will be released worldwide in October 2014 on Innit Recordings via Kobalt Label Services and by Create / Control in AU/NZ. Produced by Jimmy Giannopoulos and recorded earlier this year in the Bahamas and LA, the album finds the band adding hip-hop and tribal elements to their sound.
Calm Down is ... [Read More about Lolawolf]
January 26, 2015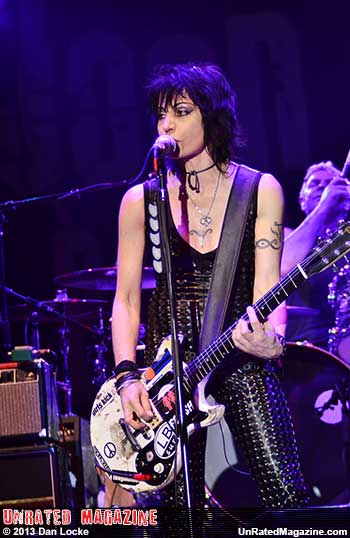 Joan Jett and the Blackhearts
Entering the Great Lakes Naval Base you want to tip your head to all the men and women who are in training and as you drive into the 1,932 acre facility one has to remember that this site was added to the National Register of Historic Places. The grounds of the Naval Base were open to the public for their two day Fourth of July festivities.
Thousands packed the grounds to see the iconic Joan Jett and her band The Blackhearts. The Blackhearts are Dougie Needles- guitar, Acey Slade ... [Read More about Joan Jett and the Blackhearts]
January 22, 2015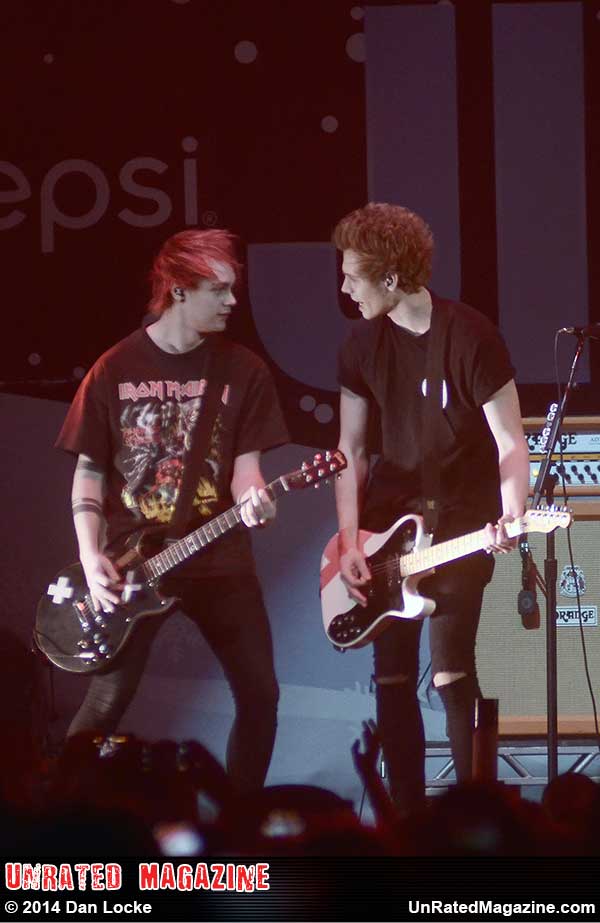 B96 Pepsi Jingle Bash 2014
Allstate Arena - December 6, 2015 featuring Ariana Grande, Pharrell, 5SOS, Martin Garrix, Lil Jon, MKTO and Rixton... [Read More about B96 Pepsi Jingle Bash 2014]
January 21, 2015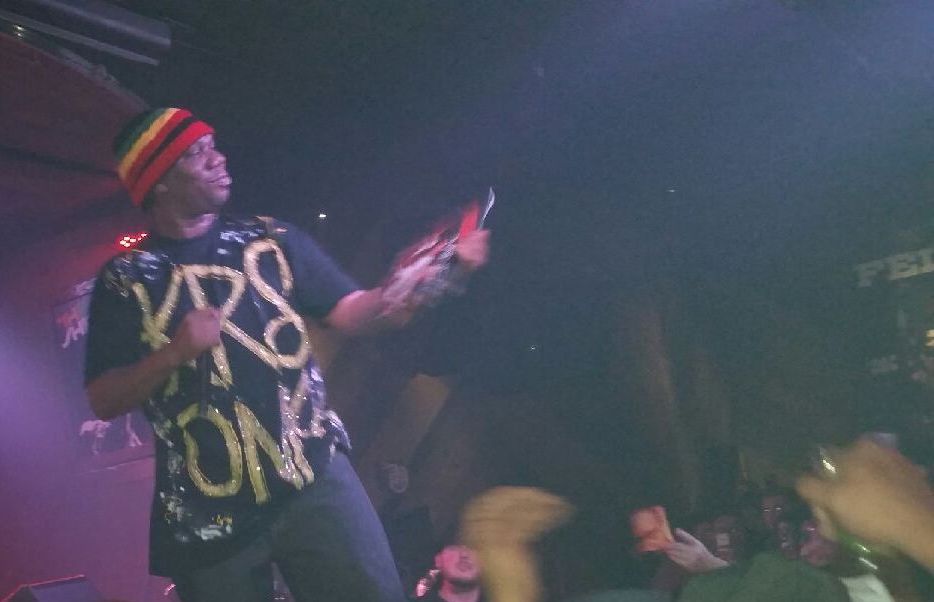 KRS-ONE
A high level of energy descended upon Chicago's Shrine nightclub in anticipation for the arrival of the legendary KRS-ONE.
PNS (Molemen) commanded the turntables and kept the crowd at a feverish pitch playing golden era Hip-Hop and an onslaught of Reggae and Dancehall tunes while waiting for the show. Then, around 12:30 a.m., The Blastmaster aka The Teacha aka I Am Hip-Hop <... [Read More about KRS-ONE]
January 21, 2015
Zola Jesus
Zola Jesus Performed to a Sold Out Crowd at The Athenaeum Theatre in Chicago on Jan.16, 2015.
Nika Roza Danilova who goes by the name of Zola Jesus performed at The Athenaeum Theatre as part of Tomorrow Never Knows Festival 2015.
You asked what is this festival you never heard of...It was started by Schubas' and now runs by both Schubas' & Lincoln Hall's as a winter music fest mixes acclaimed, up-&-coming, local & national indie acts. This year it run on January 14-18, 2015.Read More about Zola Jesus]
January 20, 2015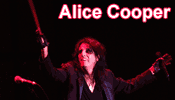 Alice Cooper
Welcome 2 My Nightmare Alice Cooper Returns with a New Album, New Nightmare The Long-Awaited Sequel to his 1975 classic out on September 13, 2011
Alice Cooper's widely anticipated new album, Welcome 2 My Nightmare, will be released September 13, 2011, by Universal Music Enterprises. Recorded with longtime collaborator Bob Ezrin, who produced the original multi-platinum Welcome To My Nightmare album in 1975, the album picks up right where they left off, ... [Read More about Alice Cooper]
January 20, 2015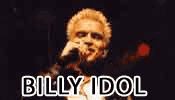 Billy Idol
As leader of the group responsible for starting a youth cult, Generation X, BILLY IDOL was one of the original British punks who gave the rock establishment a good kick up the arse with such classics as "Ready, Steady, Go," "Wild Youth," "Your Generation" and "Dancing With Myself," all of which are among the classics that will be performed on this tour. Other show-stoppers will likely include hits from the Grammy and MTV nominee's multi-platinum selling career including "Hot In The City," "Wh... [Read More about Billy Idol]
January 15, 2015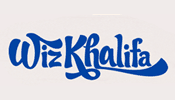 Wiz Khalifa
Multi-platinum selling artists Fall Out Boy and Wiz Khalifa announced today their 40+ city Boys of Zummer co-headlining tour in support of their respective hit albums American Beauty/American Psycho and Blacc Hollywood. The summer tour will kick off on Wednesday, June 10 at the Susquehanna Bank Center in Camden, NJ, and continue through cities including Chicago, Toronto, Nashville, St. L... [Read More about Wiz Khalifa]
January 15, 2015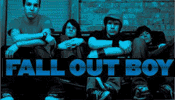 Fall Out Boy
Multi-platinum selling artists Fall Out Boy and Wiz Khalifa announced today their 40+ city Boys of Zummer co-headlining tour in support of their respective hit albums American Beauty/American Psycho and Blacc Hollywood. The summer tour will kick off on Wednesday, June 10 at the Susquehanna Bank Center in Camden, NJ, and continue through cities including Chicago, Toronto, N... [Read More about Fall Out Boy]