MUSIC NEWS
September 20, 2014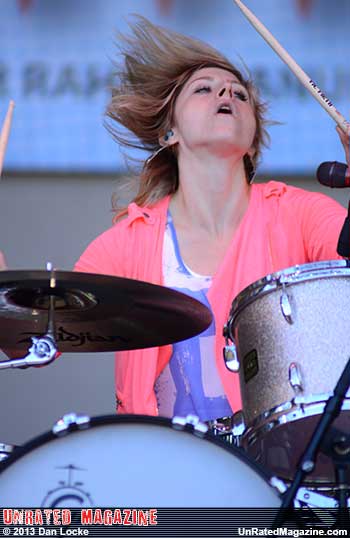 Neon Trees
If you are over the age of 30 or do not have the luxury of having your children introduce you to what's new in music nowadays, you most likely have not even heard of the band Neon Trees. Well, you are in luck because with this concert review, it is my intention to inspire you to put your finger on the pulse of what is considered cool in music nowadays. . .at least according to the gazillion screaming 20-somethings I encountered at the band's latest concert in Chicago... [Read More about Neon Trees]
September 20, 2014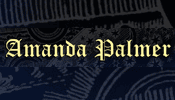 Amanda Palmer
Amanda Palmer is best known for her work with The Dresden Dolls whose success has allowed her to embark on a solo project through which she released her first album titled "Who Killed Amanda Palmer?". When she announced her" Who Killed Amanda Palmer Tour", there were no NM dates on the roster. But being the unpredictable artist that Amanda is, she surprised her fans by announcing a stop in Santa Fe, NM prior to her sh... [Read More about Amanda Palmer]
September 18, 2014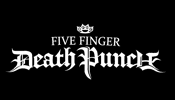 Five Finger Death Punch
Five Finger Death Punch Launch New Video for "Wrong Side of Heaven"
5FDP Partners with Veteran Support Groups Nationwide To Highlight PTSD
Five Finger Death Punch Launch New Video for "Wrong Side of Heaven" With Exclusive Global Premiere on VEVO. Video Highlights Staggering Facts About Veterans Suffering From Post-Traumatic Stress Disorder (PTSD), Traumatic Brain Injury (TBI) Depression And... [Read More about Five Finger Death Punch]
September 10, 2014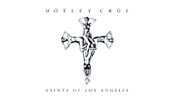 Motley Crue
Hailing from Los Angeles, CA, the quartet—Vince Neil (vocals), Mick Mars (guitars), Nikki Sixx (bass) and Tommy Lee (drums)—has commandeered the rock pantheon for over 30 years. In that time, they have accumulated worldwide album sales exceeding 80 million, seven platinum or multi-platinum albums, 22 Top 40 mainstream rock hits, six Top 20 pop singles, a star on the Hollywood Walk of Fame, three Grammy nominations, four New York Times bestsellers (including the band... [Read More about Motley Crue]
September 09, 2014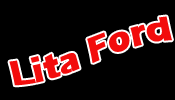 Lita Ford
It's been a decade and a half since metal mistress Lita Ford has been on the scene. During her hiatus she got married, started a family, moved to the Caribbean, and gave up wearing shoes.
In 2008 Ford resurfaced at Rocklahoma and since then she began working on a new album - the first in almost twenty years - and metal fans couldn't be happier that she's returned.
"Oh, you know, I'm getting such an overwhelming response, it's amazing," exclaimed Ford in earne... [Read More about Lita Ford]
September 09, 2014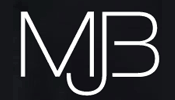 Mary J. Blige
Mary J. Blige to Release The London Sessions December 2 on Capitol Records
Features Groundbreaking Collaborations with Array of Prestigious UK Talent Including Disclosure, Eg White, Emeli Sandé, Jimmy Napes, Naughty Boy, Sam Romans and Sam Smith
Lead Single "Therapy" To Be Offered As Instant Grat Track with Pre-Order Starting September 23
Mary J. Blige has once again confounded expectations and ventured into new mu... [Read More about Mary J. Blige]
September 09, 2014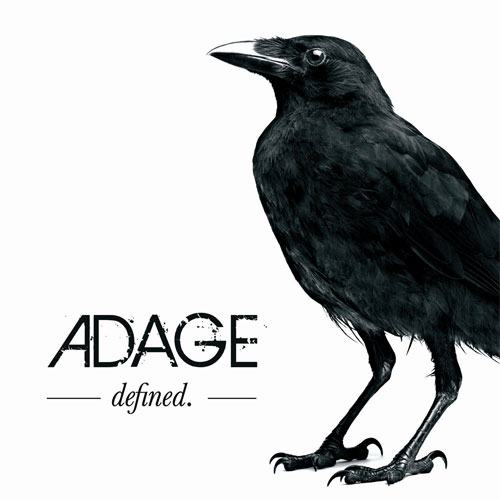 Adage
Adage, Defined on Pavement Music - August 19, 2014
Adage is a cool new modern rock band out of Winston-Salem, NC and, judging by the sound of the groups' new EP release Defined, this is a bunch of guys with their eyes set firmly on the prize of making it big on the world-wide stage. The sound put down here is big, crunching guitars and strong vocal hookery, just the way rock and roll should be. Defined is only five songs long, but each of them is engaging, rocking, and ... [Read More about Adage]
September 08, 2014
G.R.L.
On Friday September 5, 2014, Simone Battle was found dead in Los Angele, CA, USA. GRL Twitter statement read,
"G.R.L. @grl | Sep 6 Words cannot express the depth of our loss. Simone's incredible talent was only surpassed by the size of her heart."

"We will carry her memory with us in everything we do."
More news about G.R.L. and Simone Battle can be found at Read More about G.R.L.]
September 06, 2014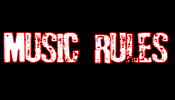 James Blunt
JAMES BLUNT "SOME KIND OF TROUBLE TOUR 2011"
All Dates Featuring Special Guest Christina Perri
Custard/Atlantic recording artist James Blunt is set to kick off the North American leg of his worldwide "Some Kind of Trouble Tour." The trek – which celebrates the recent release of his 3rd album, "SOME KIND OF TROUBLE" – begins April 20th at Boston 's House of Blues and then continues through early May (see attached itinerary). Supporting the British-based singer/songwriter ... [Read More about James Blunt]
September 05, 2014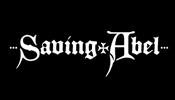 Saving Abel