Subscribe in a reader




MUSIC NEWS
July 23, 2014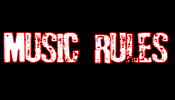 Bruno Mars
Bruno Mars Announces New Special Guests For His Blockbuster "Moonshine Jungle World Tour"; Previously Announced Support Pharrell Williams Forced To Miss Canadian Dates Due To Personal Conflict; Special Guests On Select Dates To Now Include Aloe Blacc And Nico & Vinz; Multiple Grammy® Winner Earns First Emmy Award Nods For Historic Super Bowl Xlviii Halftime Show; Extended Engagement At Las Vegas' The Chelsea Continues With Sold Out Residencies Through 2014
<... [
Read More about Bruno Mars
]
July 23, 2014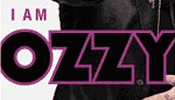 Ozzy Osbourne
This October, the career of rock icon OZZY OSBOURNE will be celebrated with the Epic Records/Legacy Recordings MEMOIRS OF A MADMAN collections.
Due out October 7, MEMOIRS OF A MADMAN (CD) serves as a career spanning audio release, featuring 17 of OZZY's greatest hit singles compiled in one place for the first time in his career and will be available in... [Read More about Ozzy Osbourne]
July 23, 2014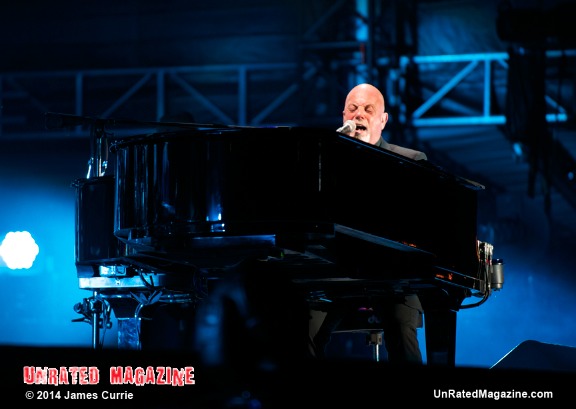 Billy Joel
William Martin "Billy" Joel (born May 9, 1949) is an American pianist, singer-songwriter, and composer. Since releasing his first hit song, "Piano Man," in 1973, Joel has become the sixth best-selling recording artist and the third best-selling solo artist in the United States. His compilation album Greatest Hits Vol. 1 & 2 is the third best-selling album in the United States by discs shipped.
Joel had Top 40 hits in the 1970s, 1980s, and 1990s, achieving ... [Read More about Billy Joel]
July 17, 2014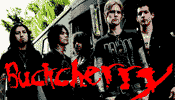 Buckcherry
LA's Platinum-selling, Grammy-nominated, rebels of rock 'n' roll, Buckcherry, have announced plans to release a new EP, simply titled F#CK, on August 19th. The record is scheduled for release just days after the band joins Godsmack, Seether and Skillet on the Rockstar Energy Drink Uproar Festival tour. Pre-orders for the EP are available now at http://buckcherry.com/ and the band's first single "Say F#ck It" will be impacting at radio in the coming weeks.
... [
Read More about Buckcherry
]
July 17, 2014
(hed) Planet Earth
(Hed)p.e. "Evolution" - coming worldwide July 22, 2014 on Pavement Entertainment
Metal, Rasta, Punk infused heavyweights (Hed)p.e. have inked a worldwide deal with Pavement Entertainment. The band's 9th studio album aptly titled "Evolution" is finished and will be released on July 22, 2014. This new album sees (Hed)p.e.returning to its heavier roots that fans have come to admire over the band's lengthy career.
Read More about (hed) Planet Earth]
July 15, 2014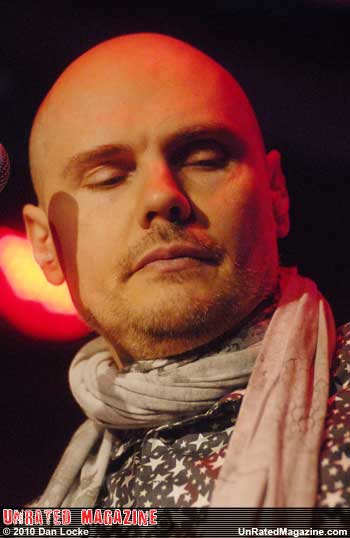 Billy Corgan
Billy Corgan To Perform Acoustic-Based Solo Concert at Ravinia Festival on August 30, 2014
Billy Corgan will take time out from recording the next two SMASHING PUMPKINS albums, both due in 2015, to perform a very special, exclusive hometown acoustic-based solo concert Saturday, August 30 at Ravinia Festival in Chicago, the oldest outdoor music festival in America and the summer home of the Chicago Symphony Orchestra since 1936.
The sing... [Read More about Billy Corgan]
July 14, 2014
Jason Mraz
Jason Mraz Says "Yes!" At Last, Multi-Grammy® Winning Superstar Celebrates New Album With Visits To NBC's The Tonight Show Starring Jimmy Fallon And NBC's Today, Broadcast Live From Rockefeller Center; Live From The Artists Den To Air Later This Month; New North American Tour Dates Announced; "Yes!" Arrives Everywhere Tomorrow
Atlantic recording artist Jason Mraz is set for a whirlwind of activity celebrating the release of his hugely anticip... [Read More about Jason Mraz]
July 14, 2014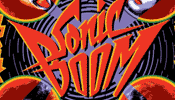 KISS
KISS Rocks Vegas November 5 – 23, 2014 Tickets on sale Friday, July 18 at 10 a.m. Tweet it: Want to #rocknroll all night? @KISSonline @TheJointLV @HardRockHotelLV 11/5-23! On sale Fri @10a! #KISSRocksVegashttp://bit.ly/1kYyq1P Las Vegas, NV (July 14, 2014) – Rock 'n' roll legends KISS celebrate 40 years as music icons with their first-ever residency, KISS Rocks Vegas, at The Joint inside Hard Rock... [Read More about KISS]
July 14, 2014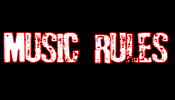 Jack White
Jack White (John Anthony Gillis; born July 9, 1975), often credited as Jack White III, is an American musician, singer, songwriter, record producer, multi-instrumentalist and occasional actor. He was best known as the guitarist, pianist and lead vocalist of The White Stripes until they split in February 2011, as well as a member of The Raconteurs and The Dead Weather.
He is ranked No. 70 on Rolling Stone's list of "The 100 Greatest Guitarists of All Time". White's popular and critic... [Read More about Jack White]
July 10, 2014
Janelle Monae
Janelle Monáe
At long last, Janelle Monáe -- the inimitable, award-winning, songwriter, performer, producer, CoverGirl and avant-garde funkstress -- is back again, ready to release her another full-length "emotion picture" to the masses. But as always, Janelle is not ready to talk about music just yet. She'd rather talk about her past and how those fertile powerful experiences forced her to create her coming album "The Electric Lady."
According to Monáe, "I went back to Kans... [Read More about Janelle Monae]