<!cfinclude template="_menu_left.cfm">
MUSIC NEWS
July 22, 2016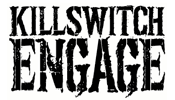 Killswitch Engage
ANNOUNCE KILLSWITCH ENGAGE AS TITLE OF FOURTH ALBUM FOR ROADRUNNER
TO PLAY MAYHEM MAIN STAGE THIS SUMMER
New York, NY: Massachusetts' finest hard rock purveyors, KILLSWITCH ENGAGE, have announced the title for their eagerly anticipated fourth album for Roadrunner Records. The title is Killswitch Engage. The album, produced by Brendan O'Brien (AC/DC, Rage Against the Machine) and co-produced by guitarist Adam Dutkiewicz, will hit stores on June 30.
Some of the workin... [Read More about Killswitch Engage]
July 21, 2016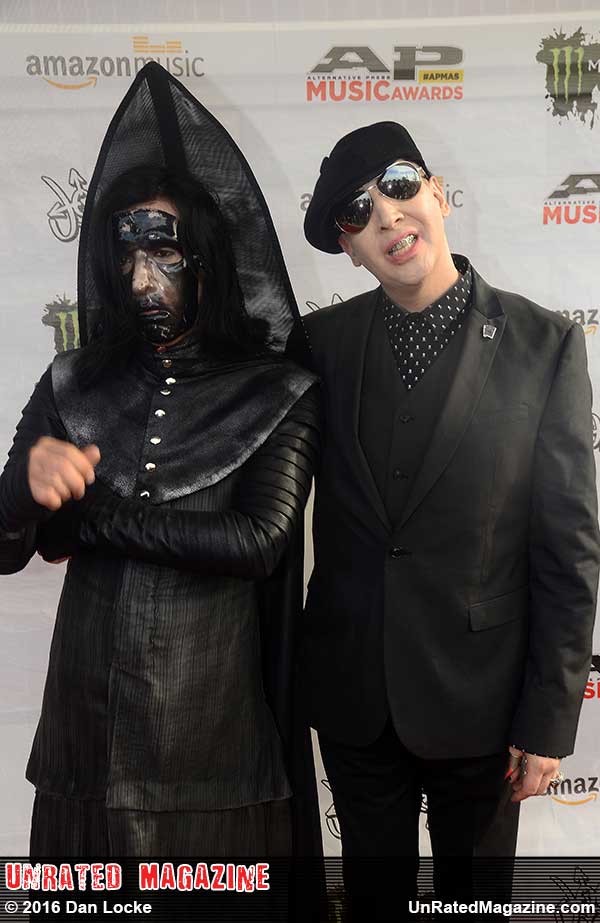 Marilyn Manson
... [Read More about Marilyn Manson]
July 20, 2016
Rob Halford
Rob Halford Signs World Wide Rights Deal For Catalog Releases With Sony Music Entertainment And Legacy Recordings
Sony Music Entertainment And Legacy Recordings Sign Worldwide Rights Deal For Rob Halford Catalog
New Deal Covers Recordings and Videos by Fight, Two and Halford
SONY Music Entertainment and Legacy Recordings, SME's catalog division, have signed a worldwide rights deal to with the Metal God, Rob Halford. Frontman of ... [Read More about Rob Halford]
July 16, 2016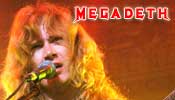 Megadeth
Since rising to international fame in the 1980s, Megadeth has sold more than 20 million albums worldwide, including six consecutive platinum albums, with eight consecutive Grammy nominations for Best Metal Performance. In addition, Mustaine's recently-released book MUSTAINE: A Heavy Metal Memoir debuted at #15 on the New York Times best seller list in the Hardcover Nonfiction category. Megadeth's signature shredding and rousing lyrics have not only set standards in hard rock and metal, but he... [Read More about Megadeth]
July 14, 2016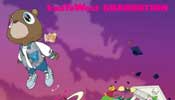 Kanye West
Kanye West St Pablo Tour Announcement
KANYE WEST ANNOUNCES THE SAINT PABLO TOUR The Legendary Performer's First North American Tour In Three Years, Produced By Live Nation,Launches On August 25 Tickets On Sale Saturday, June 18 at LiveNation.com LOS ANGELES (June 14, 2016) Kanye West the 22-time Grammy Award winning, visionary multi-disciplinary artist who has sold... [Read More about Kanye West]
July 10, 2016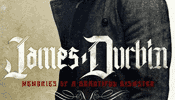 James Durbin
Stand Up for James Durbin!
American Idol's finalist rocker James Durbin has just released on Wind-up Records his electrifying debut album Memories Of A Beautiful Disaster. Working with Durbin to lend support on the songs includes Mick Mars from Motley Crue, James Michael from Sixx A.M., Marti Frederiksen, and the Swedish rock band Hardcore Superstar. A few 'must' songs are the heavy-hitter Higher Than Heaven, All I Want, Love Me Bad, and... [Read More about James Durbin]
June 27, 2016
Chicago Open Air Festival 2016
Chicago Line up at Chicago UnRated.... [Read More about Chicago Open Air Festival 2016]
June 20, 2016
Like A Storm
Read More about Like A Storm
]
June 15, 2016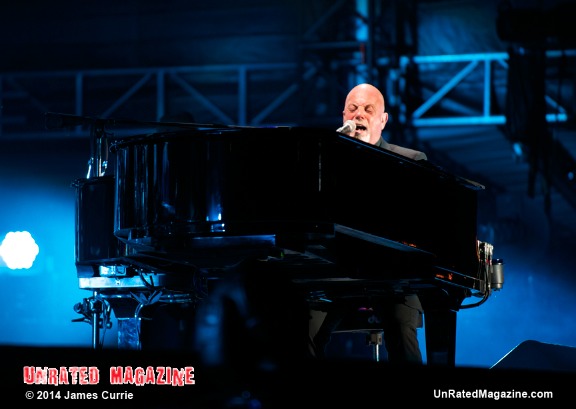 Billy Joel
William Martin "Billy" Joel (born May 9, 1949) is an American pianist, singer-songwriter, and composer. Since releasing his first hit song, "Piano Man," in 1973, Joel has become the sixth best-selling recording artist and the third best-selling solo artist in the United States. His compilation album Greatest Hits Vol. 1 & 2 is the third best-selling album in the United States by discs shipped.
Joel had Top 40 hits in the 1970s, 1980s, and 1990s, achieving ... [Read More about Billy Joel]
June 08, 2016
DickFuzz
Read More about DickFuzz
]