<!cfinclude template="_menu_left.cfm">
MUSIC NEWS
October 23, 2016
Icona Pop
Icona Pop (English /a?'k?n? p?p/) is a Swedish DJ duo that formed in 2009, with electro house, punk and indie pop music influences.[1] The two members Caroline Hjelt and Aino Jawo, who grew up in Stockholm, create music "which you can both laugh and cry with at the same time".[4] They signed to TEN Music Group in 2009. Their biggest hit to date has been "I Love It".
The duo received international attention following their debut single "Manners", which was ... [Read More about Icona Pop]
October 22, 2016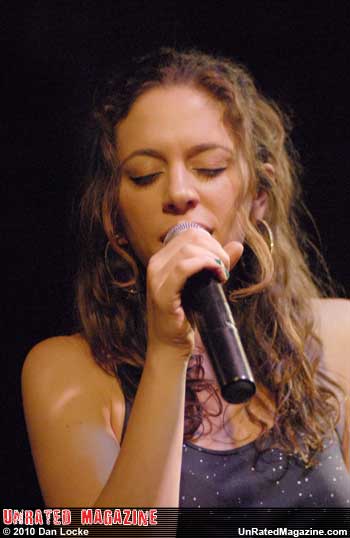 Luisa Maita
Luísa Maita is a Brazilian singer-songwriter whose debut album was released in US and Europe by Cumbancha Discovery label in May 2010.
Luisa was born in Sao Paulo, Brazil on April 27, 1982, into a musical family. Her father, Amado Maita, was a composer and musician and her mother, Myriam Taubkin, is a music producer.
The samba was very present in Luisa's early days because of the experiences with her father in Bexiga, a working class neighborhood in Sao Paulo famous for it... [Read More about Luisa Maita]
October 20, 2016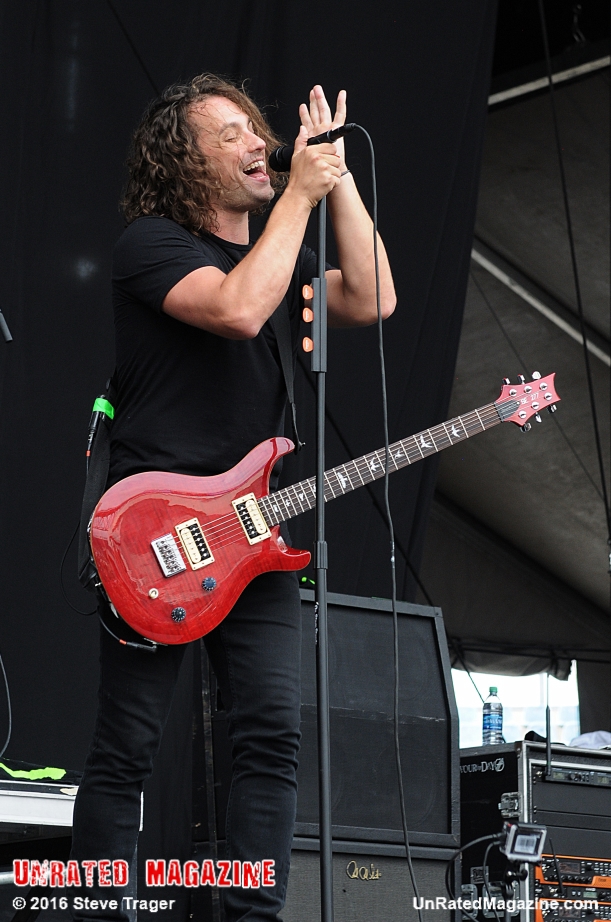 Devour The Day
Devour The Day offer a rather intriguing and completely appropriate metaphor for their second full-length album, S.O.A.R. [Razor & Tie].
It's like the difference between a superhero's first and second movie, smiles Joey Chicago [Bass, Vocals, Songwriter]. In the first movie, the hero is still getting used to his powers-fumbling around and slowly understanding his place. By the beginning of the second film, he becomes what he's meant to be. On S.O.A.R., we have become Devour The ... [Read More about Devour The Day]
October 20, 2016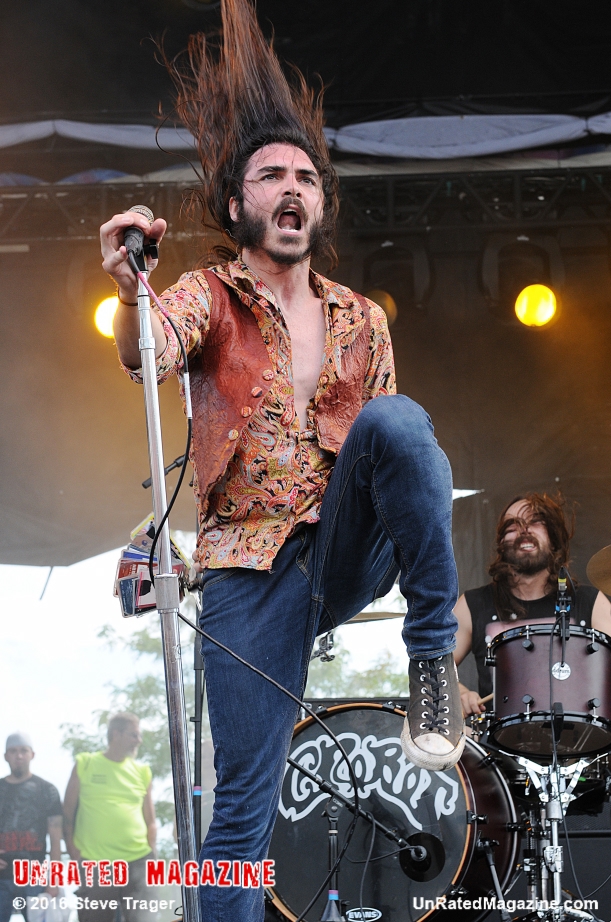 Crobot
Dirty. Groove. Rock.
There was a time when rock radio was dominated by great riffs. From Deep Purples Smoke On the Water and Derek And The Dominoes Layla to Soundgarden's Black Hole Sun and Rage Against The Machines Killing In The Name Of it was all about that unmistakable guitar sound that instantly identified a band or song.
The four members of Crobot, Brandon Yeagley (lead vocals), Chris Bishop (guitar), Jake Figueroa (bass) and Paul Figueroa (drums) have united t... [Read More about Crobot]
October 20, 2016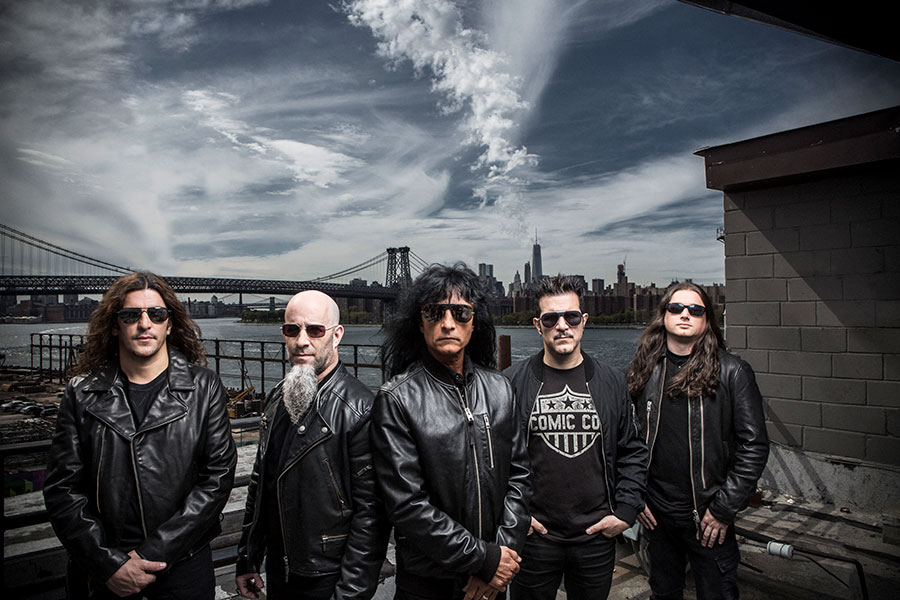 Anthrax
Not just about comics anymore an interview with Charlie Benante of Anthrax
Despite the fact that the thrash metal group Anthrax has been putt... [Read More about Anthrax]
October 15, 2016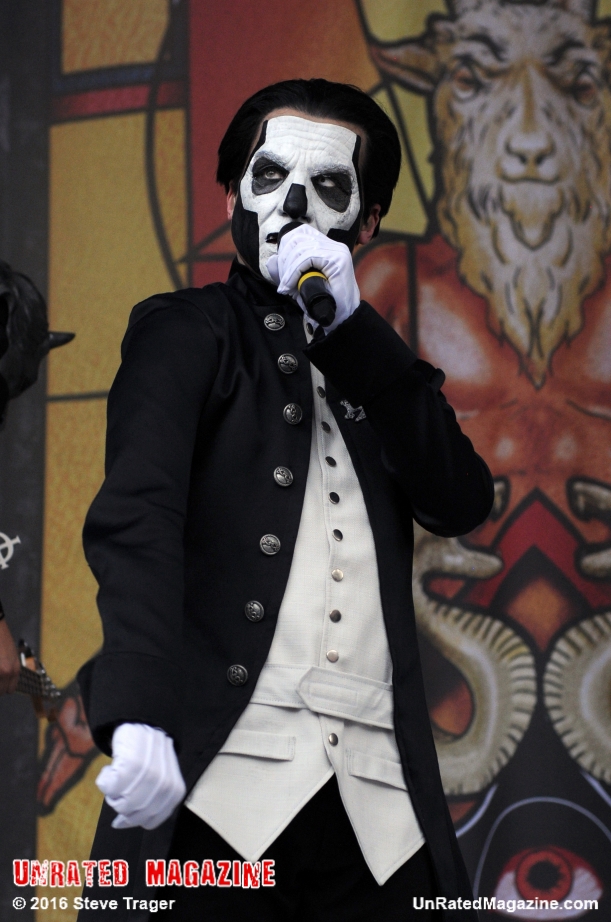 Ghost
Ghost is the name of a devil worshipping ministry, that in order to spread its unholy gospels and, furthermore, trick mankind into believing the end is ultimately a good thing, have decided to use the ever so popular rock music medium as a way to achieve their ends. Standing motionless and anonymous beneath the painted faces, hoods and robes which their sect demand, the six nameless ghouls of Ghost deliver litanies of sexually pulsating heavy rock music and romantic lyrics, which glorify and ... [Read More about Ghost]
October 10, 2016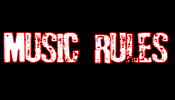 Death Angel
Not every band can live up to a legacy but every once in a while a group exceeds expectations by pushing boundaries in a genre theyve helped create. Among the youngest bands ever to storm the metal genre, Death Angel has come to be known as one of the most influential bands to emerge from the thriving Bay Area Thrash Metal Scene in the early 1980s. An era when one could catch Cliff Burton (Metallica) at the front of the stage at Ruthies Inn banging his head to Death Angels inventive style, an... [Read More about Death Angel]
October 05, 2016
Dan Davidson
One on One Interview with Dan Davidson