<!cfinclude template="_menu_left.cfm">
MUSIC NEWS
February 03, 2016
Shaman's Harvest
There is good and ugly that can be seen almost every day. I have been doing this writing thing for about 3 months now for this wonderful magazine. Let me just say it has been a wonderful experience working with UnRated Magazine and I am truly happy with all of the opportunities I have been already given. However, on the night of Wednesday, January 20th, 2016, this particular event was filled with twists and turns. And I came out of it a better person.
Now, I ... [Read More about Shaman's Harvest ]
February 01, 2016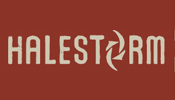 Halestorm
Halestorm releases new video on Youtube for I Am The Fire off the album Into the Wild Life (2015)
Grammy Award-winning band Halestorm has premiered the music video for their new single "I Am The Fire" via Vice's NOISEY, who raved that "Halestorm's not-so-secret weapon is Lzzy Hale, a vocalist-slash-guitarist who unapologetically holds fast to her own destiny and her own sexuality, worshipping at the blood- and whiskey-stained altars of Joan Jett and Ja... [Read More about Halestorm]
January 31, 2016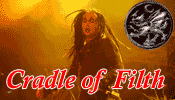 Cradle of Filth
Cradle of Filth is embarked on their Creatures of the Black Abyss Tour 2011.
Cradle of Filth's following has endured a heady slew of personnel changes over the years -- and to some of these fans, Dave Pybus' entry into the band might have been their first exposure to this multi-talented musician. But Pybus has been around and worn different musical hats since the late 1980's.
Pybus' first two bands, Anul Death and Darkened, helped form a bond with Gary Querns, the drumm... [Read More about Cradle of Filth]
January 31, 2016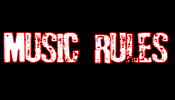 Trapt
Trapt is an American rock band that formed in Los Gatos, California in August 1997. The group is composed of lead singer Chris Taylor Brown, lead guitarist Robb Torres, and bass guitarist Peter Charell. They have released five studio albums to date: Amalgamation (1999), Trapt (2002), Someone in Control (2005), Only Through the Pain (2008) and No Apologies (2010). The band is based in Los Angeles. They are best known for their hit "Headstrong".

Source Read More about Trapt]
January 22, 2016
Pop Evil
Pop Evil represents the American Dream. Raised in the heartland, driven by uncompromising passion and goals, self­made from their bootstraps and energized by diverse cultural and ethnic backgrounds, Pop Evil has used muscle and sweat to put their musical vision into the hearts and minds of hard rock lovers worldwide.
Onyx, Pop Evil's brand new third album, is a triumph of hard rock perseverance and rabble­rousing attitude, the type of record that inspires... [Read More about Pop Evil]
January 11, 2016
Romantic Rebel
Chicago's Romantic Rebel delivers a brand of female fronted high energy rock that has been taking the scene by storm.
Formed in 2012 by siblings KT Paige (vocals) and Alex Vincent (guitar), the band quickly recruited Danny D (bass) and Marcus Lee (drums) to form what would become Romantic Rebel.
Becoming a promotion machine, the group immediately started booking shows and distributing free music to build a fan base. This self motivated hard work ... [Read More about Romantic Rebel]
January 11, 2016
Another Lost Year
With 2 number 1 songs straight off of ClearChannel/iHeartRadio and exponential growth have helped launch the Charlotte, NC quintet known as Another Lost Year, in to one of the next big names in Active Rock. Logging over 22 months on a grueling tour schedule that has had ALY sharing the stage with Candlebox, Sevendust, Sick Puppies, Adam Gontier, Trapt, Nonpoint, Deuce, Hinder, Saving Abel, Dope, Saliva, Devour The Day, Fight or Flight, and a list of others, ALY has ma... [Read More about Another Lost Year]
January 08, 2016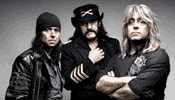 Motorhead
Memories of Lemmy
It was the evening of Saturday, December 26, 2015 and I was out with friends celebrating the end of the holiday season. We were talking about music as we always do, and Lemmy came up in the conversation (as he tends to do). Being the music journalist of the bunch, I reminded everyone that he had just turned 70 years old, and I realized that I had said that with a certain sense of pride. Here's this rock star – but not just any rock star ... [Read More about Motorhead]
January 07, 2016
Dee Dee Bridgewater
Dee Dee Bridgewater is one of my favorite modern jazz vocalists. She performed in a most intimate setting of music institute of Chicago Auditorium Theatre. Housed, in a former church, the MIC seats are mostly church pews, an ample stage is framed by a former pipe organ pulpit. Even though the setting looked formal, Dee Dee assured the audience, right from the start that her set would be "fun" and "casual." And that was for sure!
Dee Dee opened with a modern r... [Read More about Dee Dee Bridgewater]
December 28, 2015
MEKA NISM
Inspiration takes place every day among society.? I was granted the privileged to witness truly inspiring musicians on the verge of greatness.? On Wednesday, December 9th, 2015 at Durty Nellies in Palatine, Illinois, my wonderful world was about to be open up to a new band called Meka Nism.? This Orlando based band was on tour with Trapt.
Before I even got to sit down with this band, I knew?this arrangement of musicians?was on a mission to help revolutionize the current music scene.... [Read More about MEKA NISM ]