Subscribe in a reader




MUSIC NEWS
December 06, 2013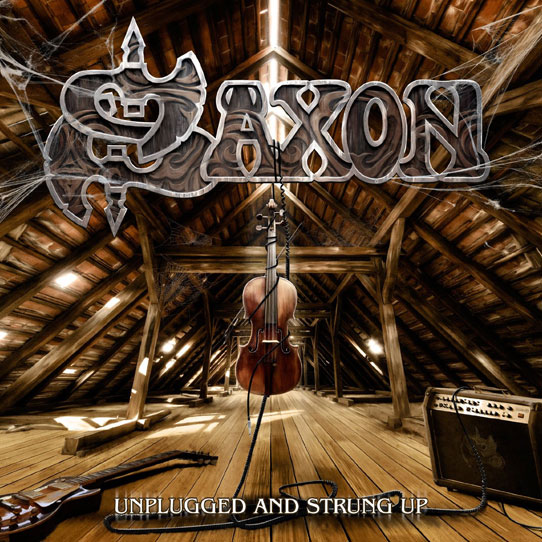 Saxon
Upon the release of "Sacrifice", rumor had it that Saxon was to release an acoustic/unplugged album within a year. Being granted a sneak preview on the album's deluxe edition I expected no less than magic. In all honesty; I had not expected their music being suited this perfect for heavily orchestrated make overs. "Unplugged and Strung Up" is an album which proves the diversity Saxon brings to the front. And above all; it proves metal to be suited for a wide ... [Read More about Saxon]
November 25, 2013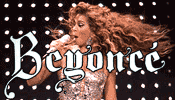 Beyonce
BEYONCÉ PARTNErS WITH SHOW YOUR HELPING HAND™ CAMPAIGN TO HELP Fight Hunger in AMERICA
Beyoncé brings her U.S. "I AM..." Tour to the United Center in Chicago July 17th, 2009
Beyoncé has partnered with General Mills' Hamburger Helper® with the goal of helping Feeding America deliver more than 3.5 million meals to local food banks through the Show Your Helping Hand™ campaign. www.showyourhelpinghand.com. The event focuses on childhood hunger and feature a moving performanc... [Read More about Beyonce]
November 25, 2013
Hawks of Metropolis
If anything in life is certain, it's that things change.
It's a simple enough expression that one hears and thinks, "Yeah, I get that." But it isn't until a person wears some scuffs from the bumps and knocks in life that they really get that expression.
We have arguments with our family members, friends move away, we change jobs or schools - an entire cluster of things can happen and life changes - but that's not to say that all change is bad - change is o... [Read More about Hawks of Metropolis]
November 21, 2013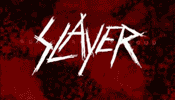 Slayer
Slayer is an American thrash metal band formed in Huntington Park, California in 1981 by guitarists Jeff Hanneman and Kerry King. Slayer rose to fame with their 1986 release, Reign in Blood, and is credited as one of the "Big Four" thrash metal acts, along with Metallica, Megadeth and Anthrax.
Slayer's musical traits involve fast tremolo picking, double bass drumming, and shouted vocals. Hanneman, King, and bassist/vocalist Tom Araya, contribute to the band's lyrics. King and Hannem... [Read More about Slayer]
November 16, 2013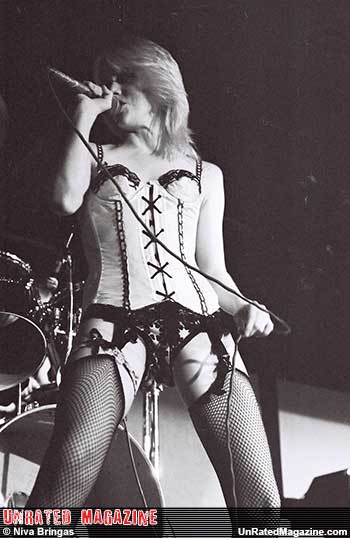 The Runaways
The Runaways were an American all-female rock band that recorded and performed in the second half of the 1970s. The band released four studio albums and one live set during its run. Among its best-known songs: "Cherry Bomb", "Queens of Noise", "Neon Angels On the Road to Ruin", "California Paradise" "Dead End Justice", and the cover of The Velvet Underground's "Rock n Roll". The Runaways, though never a major success in the United States, became a sensation in 1977 ... [Read More about The Runaways]
November 16, 2013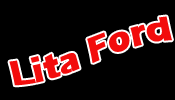 Lita Ford
It's been a decade and a half since metal mistress Lita Ford has been on the scene. During her hiatus she got married, started a family, moved to the Caribbean, and gave up wearing shoes.
In 2008 Ford resurfaced at Rocklahoma and since then she began working on a new album - the first in almost twenty years - and metal fans couldn't be happier that she's returned.
"Oh, you know, I'm getting such an overwhelming response, it's amazing," exclaimed Ford in earne... [Read More about Lita Ford]
November 16, 2013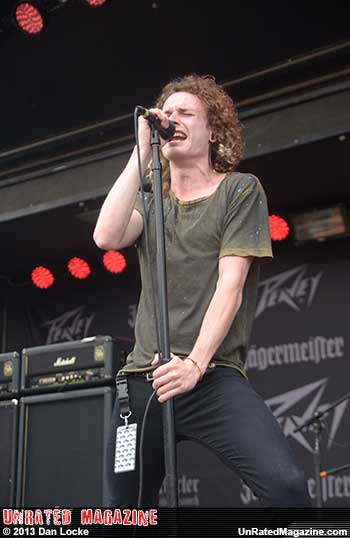 Heaven's Basement
Heaven's Basement is a British hard rock band formed in 2008 and signed with Red Bull Records. The current members are Aaron Buchanan (lead vocals), Sid Glover (guitar, backing vocals), Rob Ellershaw (bass), and Chris Rivers (drums). Their debut album, Filthy Empire, was released on February 4, 2013 in the UK and February 5, 2013 in the U.S. They released their first single, "Fire, Fire", in September 2012 leading up to their album release. The single peaked at #12 on t... [
Read More about Heaven's Basement
]
November 13, 2013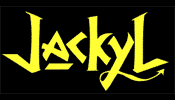 Jackyl
Jackyl is an American rock band formed in 1987. Their sound has been described as hard rock, heavy metal and Southern metal.
The band is best known for its song "The Lumberjack", which features a chainsaw solo by lead singer Jesse James Dupree. On the recording, Dupree alternately revs the chainsaw's engine or uses the chain brake to slow the engine down to change the pitch. Their eponymous album has sold more than a million copies in the United States with ... [Read More about Jackyl]
November 11, 2013
Haley Reinhart
Haley Reinhart (born September 9, 1990) is an American singer-songwriter from Wheeling, Illinois, a suburb of Chicago, Illinois, who placed third in the tenth season of American Idol. In July 2011, Reinhart was signed to 19 and Interscope Records. Her debut album Listen Up! was released on May 22, 2012 to critical acclaim. Reinhart left Interscope Records in November 2012 but is still signed to 19 Entertainment.
Source: Read More about Haley Reinhart]
November 11, 2013
Kurt Elling
Kurt Elling (born November 2, 1967) is an American jazz vocalist, composer, lyricist and vocalese performer. Born in Chicago, Illinois, and raised in Rockford, Elling first became interested in music through his father, who was Kapellmeister at a Lutheran church. Growing up, Elling sang in choirs and played various musical instruments, but was not exposed to jazz until he attended Gustavus Adolphus College. Elling enrolled in graduate school at the University of Chica... [Read More about Kurt Elling]