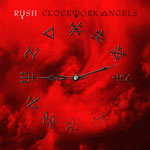 Oh man, have I been looking forward to this: Rush's newest endeavor "Clockwork Angels" had me biting pieces from the armrest of my sofa, had me mentally tormenting my family, and eating my nails away to the bone.
Every single Rush CD is considered a masterpiece by fans and critics, and for this one, hopes where even higher. Rumor had it, this was going to be a return to their roots and classic sound.
But, din't they already implement old school Rush trademark in the last 2 albums? Indeed... They did!
With every breath I take, the album unleashes more of it's sheer pleasure. Pleasure; the magical word which has touched the heart and soul of Rush over the last decade. Their performances on and off stage where just staggering, and never before did they sound so close and intense as now. The good thing is, they did manage to grab that magical feeling making this album radiate more than ever before. It just splashes creativity, radiates fun, and it throws punches of craftsmanship at you, track by track.
Let's cast aside the well known predecessor of the album "Caravan" and "BU2B", and focus on the new tunes. All in all, the album does start for us fans at track number 3, the titletrack of the album. "Clockwork Angels" is marked by the amazing power drumming of Peart, who torments his skins brutally. Balance of power? Well, let's put it this way: if there ever was a perfect harmony between hi-hat, crashes and toms, Neil has invented it! The first section of the song, Rush builds up tension as a music soundtrack would do. Suddenly the song explodes with power towards the epical chorus. You have to catch a breath every two minutes to take in the views painted musically. Musical painting which is furthermore exploited in the following "The Anarchist" which has the spotlight on Lee's impeccable bass playing. Sing handedly he takes centre stage to pull this track forward to it's larger than life mid section. Peart hammers along whilst Lifeson throws around his flex handed solo which towards the end brings back memories to the "Red Barchetta" sound.
Perhaps that's the key to this record's real secret?!
"Carnies" more than once revives memories of that grande pompous 80's sound, without lashing away in an organic way. Bass, drum and guitars are supported perfectly by the garment provided by they lush keyboards.
An instant live classic is the wonderful and warm "Halo Effect"! I talmost feels as if this song has been exposed to us before. It combines the rich intimacy of several live classics created in the past. Dramatic vocals, again underlined by the swirl of keys, keenly brought to the front of the mix by Nick Raskulinecz again.
After this short breather, the band unleashes a new power pitch with "Seven Cities of Gold", a progressive joyride with spectacular musicianship. Eclectic, poly rhythmic bass and drum collisions under the spitting guitar riffs of Alex.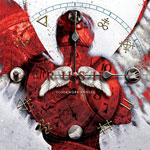 "The Wreckers" sounds as the 80's and 90's melodic Rush and reminds me a lot of the crowd pleasure "Nobody's Hero" with Lee's dramatic and expressive vocals. Towards the end the song powers up with drama and heavy orchestration, making it my instant favorite of the last 3 albums. As the song is faded out with a mash of keys and Lifeson tormenting his strings, it opens the door for a n eclectic outburst of the old school sound. Pumping bass, powerful poly rhythmic drumming from the Professor, and an anger inflicted riff extravaganza from Alex. Guitars all over, opening all registers with reminiscent rooted licks, warping us back a couple of decades. Musicians will have a hard time devouring this one! It is exactly what I did not expect to hear after "The Wreckers" - Marvelous contrast. "Bu2B2" is a short interlude which introduces us to "Wish them Well", a song of withheld power which is inflicted mainly by the drummer again. Excellent melody and bridge, hauling it in over spectacular musical outbursts. Bass and guitars never sounded more vivid... Midway Lifeson pulls his tremolo to the max in a trademark solo of the "Hemispheres"-era.
The song just keeps pushing boundaries of musical excellence, and propels forward easily, towards the grand finale of the album. "The Garden" is so intimate, emotional warping you back to the Lakeside of a certain Park from the past. Acoustic buoyant, tastefully orchestrated opening a warm flood of melodic emotion campfire style. The song is perfectly crowned by a mid section of piano and jazz cymbal shuffle, opening the door to a hypnotic psychedelic solo. Just the perfect mood to end this journey.... to end "Clockwork Angels" angelic flight.
Man man... was this worth the wait, or better: worth the weight... YES!
I had to weigh my words and opinion more than once. Though it took me a spin or 3 to start writing, "Clockwork Angels" spit gravel right away. Every song is a hymn, a hit for fans and music freaks. Well crafted, perfectly composed.
Even though the running time always clocks high for Rush tracks, the band always stays in focus and never loses sight of the big picture. Plus; the band manages to thrive. Peart's drumming is dynamic as ever, but has gained expression due to a rougher edge, as where Lifeson clearly refound his fun in solo-ing. He throws in a lot of weight on this new CD! Something a lot of people must have eagerly awaited,; the return of the shreds and riffs.
Then, there is Geddy... the man who reinvented himself as a vocal performer. Losing the high pitches due to aging of his vocal cords, must have opened a new world for the master. His performance is driven, captivating and crystal clear. His bass is slapping, humming and pumping, as the binding factor between the musical extravaganza on display.
Music which is
No, Rush will last... for a long, long time here after!
---
RELATED LINKS