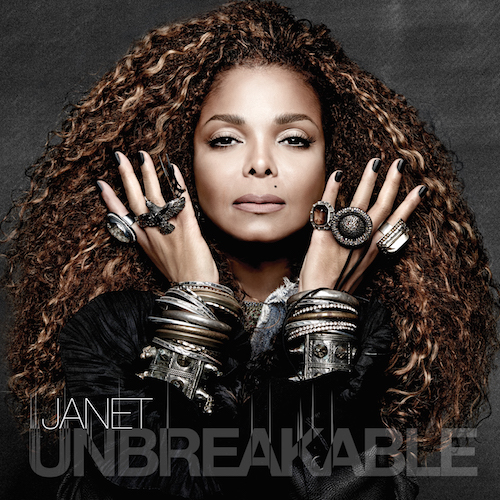 'Unbreakable' is available on Itunes and Receive Instant Downloads Of New Title Track and First Single 'No Sleeep (Feat. J. Cole)'
Janet Jackson's Rhythm Nation record label and its distribution partner BMG released 'Unbreakable' on October 2, 2015 date for the wide release of the superstar's first studio album in seven years. The album is now available for pre-order on iTunes with instant downloads of the new title track and the first single off the album, 'No Sleeep (feat. J. Cole).' Pre-order started on September 3rd, 2015. Additionally, fans can stream the new title track today onYouTube, https://youtu.be/TfBL5HPS_jA.
The initial single release, "No Sleeep," raced to #1 on Billboard's Adult R&B chart and has returned to that position this week for both Urban AC and Adult R&B Charts. The album and single constitute a historic re-teaming of the iconic performer, now a holder of 46 record chartings with producer/songwriter superstars Jimmy Jam and Terry Lewis. The "Unbreakable" release comes on the 30th anniversary of their groundbreaking collaboration on her "Control" album.
Unbreakable Track Listing (in sequence)
Unbreakable
Burnitup! (Feat. Missy Elliott)
Dammn Baby
The Great Forever
Shoulda Known Better
After You Fall
Broken Hearts Heal
Night
No Sleeep (Feat. J Cole)
Dream Maker/ Euphoria
2 B Loved
Take Me Away
Promise
Lessons Learned
Black Eagle
Well Traveled
Gon B Alright
RELATED LINKS