DETAILS
LAST UPDATE:November 7, 2014
NAME: MELANIE FALINA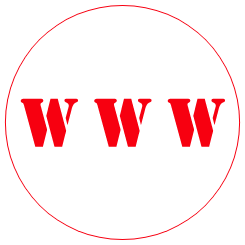 BIOGRAPHY:
The only thing that Melanie Falina has ever known for sure was that she wanted to be a writer - possibly even before she knew HOW to write. Her first poem was published in a major poetry anthology when she was just 13 years old. Several published works followed over the years in various poetry books, magazines, and collections. She wrote for her high school newspaper, and for the college newspapers at both the junior college that she attended, and the university that she earned her Bachelors Degree from.
Greatly influenced by Mike Royko, she took up opinion writing during her years at Wilbur Wright Junior College and she wrote her own opinion column for their student newspaper, Diversity. In 1999 she was awarded the Illinois Community College Journalism Association award for Best Opinion Column. At Roosevelt University, her major was journalism with a minor in psychology and she graduated with honors in both subjects.
While still in college she began contributing to Ball Buster Hard Music Magazine and wrote CD reviews which is how she 'fell' into music journalism. After graduation - she began writing for UnRated Magazine and Chicago Innerview magazine where she got her first experience interviewing world-renowned rock stars like Gene Simmons of KISS, Bret Michaels of Poison, Ian Gillan of Deep Purple, Geoff Tate of Queensryche, and many others. She later became a contributing writer for KISS: The Official Authorized Quarterly Magazine. She has since contributed to several other publications and currently writes three columns for Examiner.com.
Melanie is a travel junkie and yoga practitioner.
RELATED LINKS: