!link rel="stylesheet" href="http://unratedmagazine.com/assets/css/video.css"> <!script src="js/modernizr-2.5.3-min.js">
UnRated Magazine was founded in 2001 in Chicago. Starting with a handful of writers and photographers, in 2017 the music magazine features over 40 journalists from all over the world. The content published by the magazine consists of music reviews, features, interviews and photography of the hottest entertainment personalities.
You can mail us all product and editorial review submissions to:
UnRated Magazine
c/o Editorial Review
2304 Burr Oak Ave
North Riverside, IL 60547
All corporate related communications can be send to:
UnRated Magazine Corporate
5425 S Richmond Avenue
Chicago, IL, USA

UnRated Magazine Publications:
ROCK HARD, MAN!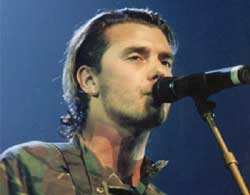 Just because age is setting in and you may not be a teenaged rocker or even a 20 - or 30 - something, don't fret. Rock and Roll is in your blood and it will die with you. Take a look at all the rockers out their from Thrash God Ian "Lemmy" Kilmister to Mick Jagger to the Rolling Stones. The older they get the better they get. Some of the music may not play for the younger of us, but that is why music is so magical. There is always someone new that has something to say with words, a guitar, or drums. The new breed such as Linkin Park, Black Label Society, the Droves, and Disturbed are paving the way for the new fans that are buying from iTunes and pumping up their computers with MP3s or downloads.

In 2008, UnRated Magazine publishes to over 10,000 readers each month. We provide in depth concert reviews, interviews and some of the best concert photos around the net. UnRated Magazine consists of a dedicated staff of contributing journalists who do it because it's in their blood. We at UnRated Magazine ask that you just don't surf from page to page but join our newsletter, it's totally FREE, what else do you want, tell your friends and spread the word.

The Who once stated "I hope I die before I grow old." Well the rockers are still going strong and each day new audiences are taking in the past of the likes of The Who, Jimi Hendrix, Black Sabbath, Deep Purple, Ted Nugent, and the Kings "Led Zeppelin." As long as all of us crave this magical medium of art and expression it will never die and will live within us. We all may not be 18 years old, but we take it with us and feel it from day to day.

This site is dedicated to the love of music and expression. Put the fuel in hot, pumping, mayhem music and you have pure energetic rock. Call it hard, metal, thrash, punk, grunge, hip-hop, R&B, or alternative. We freakin' love it and will love it for all time. The music makes us dream, love, and feel alive. The music is a means of many things, bringing in musicians, the fans, the sex, superstars, celebrities and the hardworking men, women, and children. Some of the music might be explicit and not for all ages, but as long as the blood flows and one knows the chemistry that puts it all together we will always dream and aspire to be part of it or stand behind it.

In the months to come, we at UnRated Magazine will be bringing it all to you — the bands, the girls, the celebrities, and the fans. We will give it our damnest effort to open up barriers and expose the loves that go with the making of the music. We will bring the galleries of musicians, artists and bands, the sexiest rockers, the models, stars and all that appreciate and love the music we all cherish and defend so much each day. Each of us has our own addiction in music, but we all have one thing in common, we love it and will die to defend it. Strong as the American Flag, flying high and proving that we are strong and able to defend all, so is the belief in the creativity, in our expression, in song, and music will live and be available to all. Some artists and bands may not be superstars to the world, but they are superstars to each other and to their fans, and we will share all that we can find.

In the words of Ronnie James Dio and Rainbow, "Long Live Rock and Roll."

<!cfinclude template="includes/ad_spoutable.cfm">