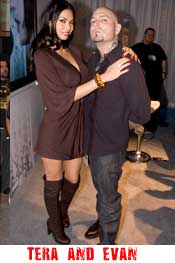 This was my second year going to the Adult Entertainment Expo 2007 (AEE), my first being in 2004. I was very excited knowing that I was going to be face to face with the S seen now daily in mainstream media outlets. I found that 95% of the female adult film s were very friendly and seem to have fun in addition to being very down to earth. I was much more laid back this year as compared to my previous attendance. Previous experiences of the AEE trade show I was green and now I am officially aged in what to expect and how to prioritize my time as a journalist. Call the show more eye candy, a store front for the adult film world, the trade show held at the Las Vegas Convention Center covered quite a few square feet. My work was focused on meeting all the adult film s at the event for photos and interviews. Some porn s such as Jenna Jameson, have become main stream media darlings and now are in the same status as major film and television s. Some of the seasoned veterans who have been in the industry for up to 15-20 years such as Christy Canyon, Nina Hartley, Seka, Gina Lynn, and Ron Jeremy, proving stamina and the drive to succeed in this business were a major focus is sex (not acting) and shunned by most main stream outlets. I find meeting the "new faces" or "Porn s" on the block to be much more interesting because of there fresh physiques and unique performances. Most of these ladies will try to win you over through your heart and mind. Once I have gotten familiar with these new industry professionals or industry talent, it actually makes me want to go out and further review their work and what type of companies employ or cast movies in the adult film world.
To fully enjoy and experience the Adult Expo, one has to be a fan of the adult performers. Most of know (maybe not our parents) such names as Jenna Jameson, Tera Patrick and Jesse James because of their cross over roles to main stream magazines, movies, television shows, etc. There are also such known names that penetrate all markets as Belladonna, Seka, Jada Fire, Ron Jeremy, Gina Lynn, etc. Many may not know that much of Gina Lynn's populatiry was attributed her ring roles in major mainstream rock bands as a Video Vixen. When you meet your favorite or any lady you will have a little bit of celebrity tales to tell, even if they are about porn s. The big names and production companies such as Digital Playground, Pure Play, Metro, Evil Angel, Adam & Eve, Jules Jordon...the list goes on. The production companies hosted talent such as Jenna, Tera, Jesse and Belladonna, more lets than a man can think. The major names were the most anticipated by the fans, some waiting for hours to get an autograph. If you are a Super Fan (like myself), you will appreciate once you have a autograph, a signed photo or DVD cover, or a picture taken with one of your favorite girls. Some of these ladies really play up to the role, you might be embarrassed, you might get excited, or you might keep that photo hidden from all to see. Those special moments are private and captured only on your camera. Although there is no nudity allowed at the Adult Entertainment Expo, some of the girls will do all they can to make you feel and have your lap dance experience.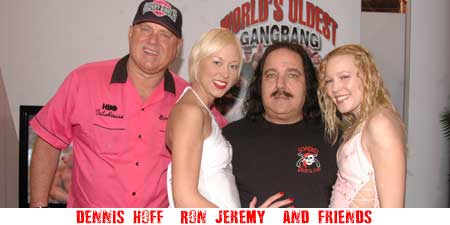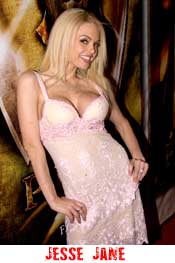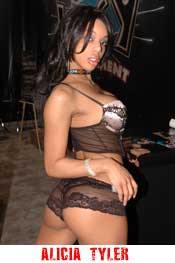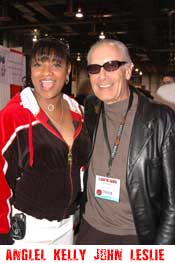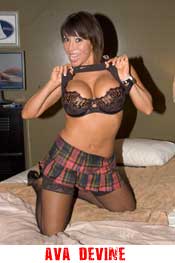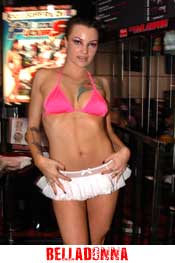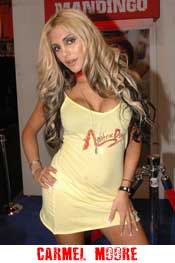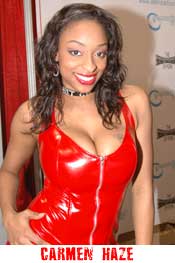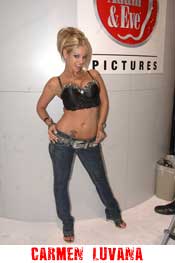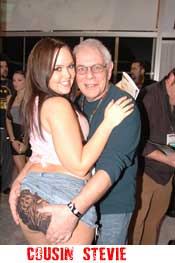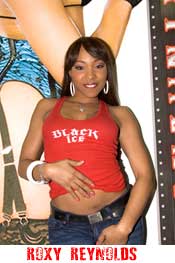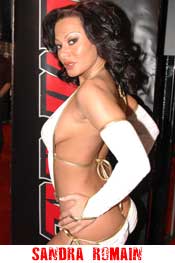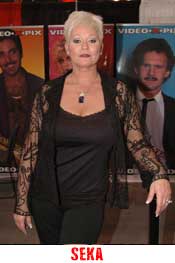 Most major studios had very high end elaborate set ups. Costs probably ranging in tens of thousands of dollars for design and booth space to promote their products and talent. The set and design of Jules Jordan Video was based on a penitentiary, flaunting the women of Jules Jordan, Jenna Haze, Lela Starr (she is well known for appearing mainstream movie premiers) behind "fences" and "jail bars." My second most remembered booth set up was for Naughty America, they had several different made up studio sets including a garage with a Harley Davidson motorcycle, a bedroom, and flower garden. The ladies who worked for Naughty America really played the role.. Roxy Jezel, Cassie Young, Nikki Benz, Gianna, andone memorable porn actress was Ava Devine who was the most touchy feely of the bunch. (add a few names). Digital Playground hosted all their contract girls while previewing the long anticipated movie Pirates II (you can check Pirates out at Blockbuster 'Rated R' now), Jesse Jane, Sophia Santi and all the girls of DP were cordial and making sure to meet, greet and give the fans hugs for photos. Pure Play on the other end of the convention center hosted Seymore Butts and Cousin Stevie. Seymore Butts and Cousin Stevie currently are hosted on Showtime Cable TV. Long time legends in the adult film world. No adult video convention can exist without the appearance of the one and only Ron Jeremy. Ron Jeremy was caught hanging out with the fans and his good friend Dennis Hoff. So many production companies, so many s and so many fans.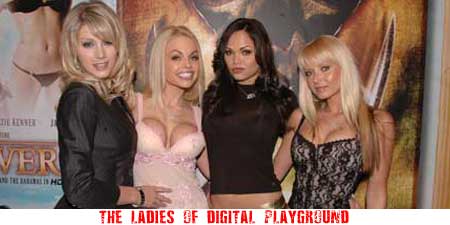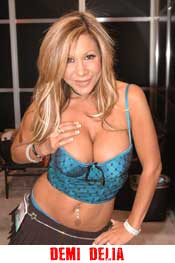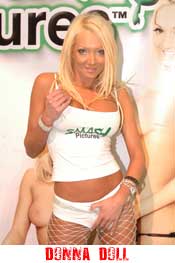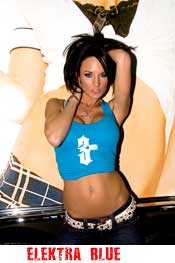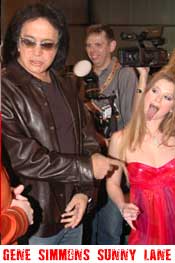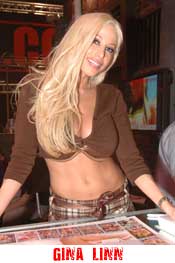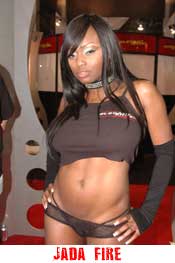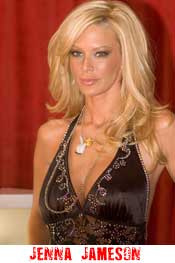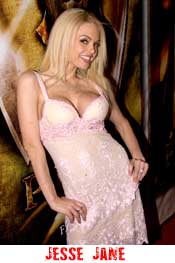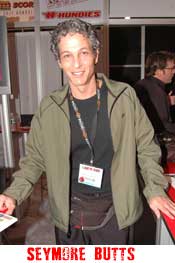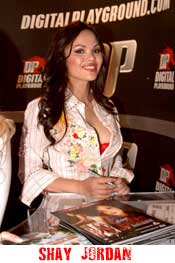 Coming back home and having experienced AVN in Las Vegas for a few days in early January 2007 first hand is like no other trade show or convention. This years AEE trade show will make one realize how many millions (or billions) of dollars are pumped into the adult industry. The amount of time and effort these businesses put in to succeed as viable companies. I am looking forward for the "08 AEE, and to get the first look at the Adult Industry for the coming year.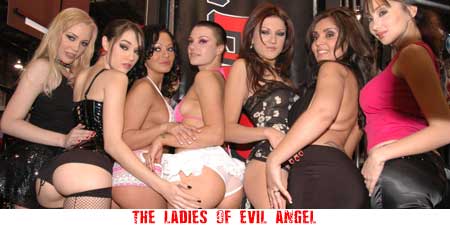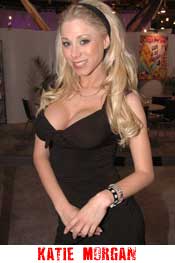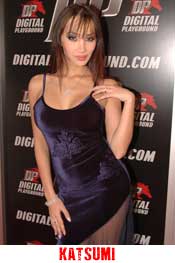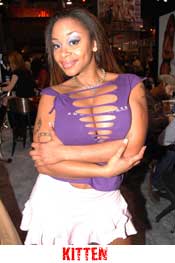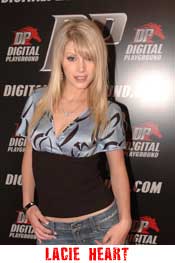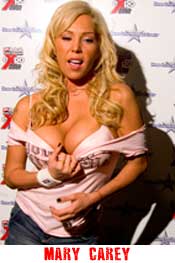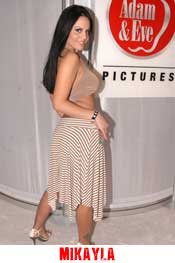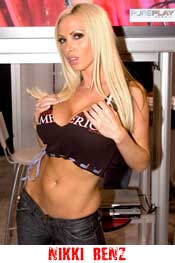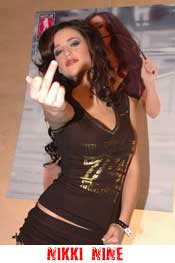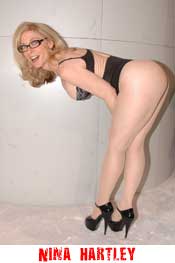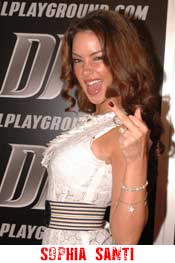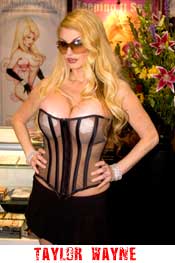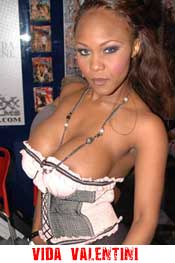 ---
RELATED LINKS