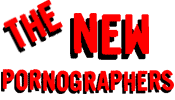 Eight Canadians are infusing their brand of power pop to a sold out crowd at the legendary Metro club in Chicago and as I look down from the balcony, I zero in on two specific fans. They are on opposite ends on the floor, but this geekish pair is up against the stage simultaneously bopping their heads back and forth while doing mini jumps as the New Pornographers rip through "The Bleeding Heart Show", a song from their euphoric 2005 masterpiece 'Twin Cinema'. I almost feel like I'm watching a contrived music video, but it's live, real...and magical to see. As the band begins their "ay-la" chants, the crowd -following the lead of these two fans- sways back and forth evoking a nostalgic memory. How and why? I can't quite explain, but then again trying to express what the New Pornographers sound like is a hopeless task because their music is indefinable. The best way I can explain it is to imagine a montage of scenes from a Wes Anderson film ('Rushmore', 'The Life Aquatic', and 'The Royal Tenenbaums') segued for a trailer. If he utilized modern music in his films, he would without a doubt use the New Pornographers. If I could use one word to sum them up, it would be ebullient. Their live shows are equally euphoric as I witnessed most recently during the first of two sold-out shows at Chicago's Metro club where the band performed a lean set chock full of urgent performances.
The band, formed in Canada a decade back, has released four albums-all heavy on pop hooks. They are on tour in support of their most recent effort, the buoyant 'Challengers'. The term pop is attributed to them because most of their songs come in under four-minutes and their entire twenty-song set came in just under ninety-minutes. Power is ascribed because each song has a lashing backbeat that is superbly subtle while being dynamic and releasing at the same time. I have to admit, I'm not even sure what they are singing about half of the time, but that isn't the point, the reason we love music more than anything is for how it makes us feel. Does it bring us to a time and place? Does it open doors to worlds we never knew? The New Pornographers are elegantly original while their sound reminds you of driving down to the beach on a warm summer day to watch the girls walk by in their summer clothes.
Opening the show with the pouring "All Things That Go To Make Heaven and Earth" and the sinuous "Use It" from the aforementioned 'Twin Cinema' the band immediately found their groove. Their sound is defined by the layered and harmonic vocals with sometimes as many as five members singing at once. The band's leader Carl Newman partners with Neko Case for a intense dynamic and reminded me of why we loved the Beatles so dearly; they had four singers and the New Pornographers are no different, they strength is in their delivery of these big pop-wise numbers. This was especially evident on "Myriad Harbour" as the chorus of voices proves to be the ultimate provocateur to widen out smiles as they shower the audience with their vocal-pop prowess.
The band did not waste time with mindless banter but instead surged from one song to the other with little time to breathe in between. Early on the crowd was treated to spot-on and lean performances of "Electric Version", "Jackie, Dressed In Cobras", "My Rights Versus Yours" and "All The Old Showstoppers". Those coming to the show looking for radical reworking of these songs or even extended segues and jams will walk away disappointed because the New Pornographers are all about restraint and reward. They don't want to bore you and embody the pop aesthetic so often attributed to their music. The title track "Challengers" is a slow permeating and delicate ballad with perfectly accentuated vocals by Neko Case. Even if you went into this show not being a fan of the band, I dare you to defy the iridescent noir-ish subtleties of Case's voice. Her languid delivery of these tunes speaks volumes that redefine what I think a great voice is. It's complimented by the harmonies of Kathryn Calder and Dan Bejar who are equally important whose cumulative power is nothing short of cathartic.
The evening's defining moment was the 'Challengers' track, "Adventures In Solitude" where the band's multi instrumentalists amalgamated into a warmly affecting ballad that filled me with giddy chills backed by the wall of harmonic vocals. It's my favorite track by the band and it was equally great live. Other sublime performances of the evening included the captivating "From Blown Speakers", the exceptional "Mutiny, I Promise You", the storming yet smarmy "Sing Me Spanish Techno" and the claptastic "Mass Romantic". Upon hearing each song it was redefining not just the songs but the albums and the band overall. There isn't anything wildly unique about these live tracks but to see the passion permeate in the performers is a sight to behold. There are subtleties to certain songs I overlooked on my few dozen listens of these albums. The live performance allows you to hear each nuance and note performed providing you with a fuller picture of how great this band truly is.
The finale of "The Slow Descent Into Alcoholism" was a defiant performance that brought the evening to a triumphant close. This is a band whose aesthetic is possibly out of my reviewing league but I hope I do them justice. Their progressive sound is full of beatific music and alluring melodies which is devoid of irony. The band offers a heavy dose of power pop goodness wrapped in an edible package for your ears to devour. Their multiple singers congeal into a defining oceanic chorus that should steal a smile from just about anyone. Neko Case's sultry and seductive voice was on prominent display during "All The Old Showstoppers" where she demonstrated why she is the voice for a generation of power pop independents. However, despite her solo success and being constantly in demand, she is at her peak when collaborating with others and to witness her with the New Pornographers first hand was a remarkable experience. By no means is she the star of the New Pornographers, but a vital ingredient of a band that works as a cohesive unit whose sum of their parts is what makes this band so enchanting. If you haven't had the exuberant joy of listening to this band then I envy you as you are in for a watershed moment where you'll be drenched with wonder upon your first whiff of these timeless and catchy tunes.
Anthony Kuzminski is a Chicago based writer and can be found at The Screen Door.
---
RELATED LINKS