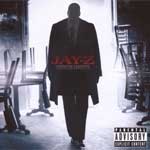 Life atop the hip-hop universe is usually short --like say, Skee-Lo. Second albums usually sell poorly. The jewel-encrusted chalice becomes empty. Those who invented and popularized such genres as New Jack Swing, conscious hip-hop and G-Funk find themselves in reality show hell. But for the better part of a dozen years, Jay-Z has been a tour de force. And he's done more than cut innovative records; he's become the blueprint (no pun intended) for the modern day hip-hop mogul, seamlessly combining artistic integrity with business. Even more astonishing is that all that corporate success has yet to really interfere with Jay's artistic endeavours. Instead, it's as if the rapper's music career and business empire, though linked, have become separate entities.
Jay's latest, American Gangster, definitely isn't a disappointment. The light pop raps of 2006's overly produced Kingdom Come are gone. In its place are hardcore rhymes about life on top and the 1970s drug underworld, evoking the spirit of badass 70's crime boss Frank Lucas (who is alternately being portrayed by Denzel Washington in Ridley Scott's fantastic film American Gangste ). Using his trademark dense delivery mashed up with old school beats, Jay has never sounded so comfortable, like he got the comeback album jitters out of the way with Kingdom Come and can now focus on reclaiming his place among the hip hop elite.
Friend and rival Puff Daddy oversees production on a handful of the album's cuts: "Party Life," "Roc Boys," and "American Dreamin'" being the best of the bunch. Jermaine Dupri minds the helm for "Fallin," and it wouldn't be a hip hop record without the help of the Neptunes , who plant their distinctive imprint on the retro-rap cuts "Blue Magic" and "I Know." Jay's old pal Just Blaze also shows up, helping out with "Ignorant Shit," an outtake from The Black Album that's been revamped featuring a lash out over the controversy surrounding hip-hop lyrics, where Jay raps: "Are you saying that what I'm spittin'/Is worse than these celebutantes showing they kitten? There's even a duet, "Hello Brooklyn," with Lil Wayne, of all people, which gives an indication of where Jay's at right now, showing a willingness to try new things and work with different people, putting petty beefs aside. The true return of the king; here's hoping Jay-Z can build on this and stick around for a while. The hip-hop world missed you Jigga: you're still an artist first and foremost.
---
RELATED LINKS