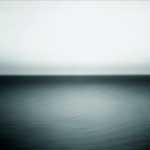 For those of us who grew up in the 80's, U2 was the band that defined a generation. While some songs like "New Year's Day," "Bad," "Sunday Bloody Sunday," and of course, "Where The Streets Have No Name" bring us back to the Reagan era, others such as "Even Better Than The Real Thing," "One," "Stay," "Lemon," and "The Fly" remind us of the period in the 90's when U2 performed elaborate stadium concerts complete with gigantic video monitors, strange yet amusing crank calls to the first President Bush, and ordering pizza for hordes of concertgoers. For most fans of drummer Larry Mullen. Jr, bassist Adam Clayton, guitarist The Edge, and vocalist Bono, these are the periods that define their loyalty to a band known as U2. But this devotion only covers two-thirds of a career that spans three decades. In the last 10 years alone U2 have released three albums: All That You Can't Leave Behind (2000), How To Dismantle An Atomic Bomb (2004), and most recently, No Line on The Horizon (2009), which means that kids who are 18 years old today were eight when the smash hit single, "Beautiful Day," first hit airwaves. That was also the era in which most U2 fans agreed that the band had "returned" to their old sound.
But how does one define U2's "old sound?" Most people use this reference when talking about any material prior to Achtung Baby (1991), but what most fans consider "old" is the emotionally-charged ethereal sound of the late 80's Joshua Tree-era. The sonic parallels between The Joshua Tree (1987) and Leave Behind (2000) are uncanny because both albums were produced by Brian Eno and Daniel Lanois, the visionary duo behind the band's first sound re-invention, 1984's The Unforgettable Fire, as well as their second coming, 1991's Achtung Baby. But during the band's iPod friendly record, How To Dismantle Atomic Bomb (2004), Steve Lillywhite, the sound genius behind U2's first three albums - Boy (1980), October (1981), and War (1983) - was back in the production saddle, which explains why Atomic Bomb sounds more like U2's earlier work. Check out the likeness between "A Man and A Woman," from Atomic Bomb and "Seconds," from War. But if Leave Behind brought back spirituality and Atomic Bomb re-introduced rock, what lesson does No Line on The Horizon have for younger fans? With Lillywhite, Eno, and Lanois, all on the soundboard for this album U2's final history class can't be anything less than of amazing.
U2 originally intended to release No Line on The Horizon as two EPs called Daylight and Darkness, but later combined their efforts into one mesmerizing album that begins with Larry Mullen, Jr's driving percussion which blossoms into the full scale audio assault that is the album's intoxicating title track, "No Line on The Horizon." As Eno-esqe minimal sounds bounce between headphone channels, The Edge's intense guitar work resembles the craziness that is "The Fly," from Achtung Baby (1991). Staying true to the Achtung Baby playbook, Eno and Lanois keep the fire burning with a red hot song that's even better than the real thing, titled "Magnificent." The song opens with Adam Clayton's hypnotic bass line as The Edge revs his guitar like a race car seconds before the light turns green. Eno and Lanois heighten the suspense by using celestial droplet sounds that slowly ripen to an audible level, contributing to the track's lush layering and panoramic sound. In a word, it sounds like you're listening to U2 in HD. As soon as the decibels hit their max, the treble peaks and Larry Mullen, Jr.'s drum speed increases just as Bono's voice is thrust at you, igniting the hard-rhythm sound that takes you back to "Rejoice" and "Fire," from October (1981).
The album's third song, "Moment of Surrender," taps into the same energy as the band's seminal classic, "One," off of Achtung Baby (1991). An enchanting seven minute excursion through the depths of one's soul, "Moment of Surrender" was written about one of the many characters Bono created in the studio. On this track, the character happens to be a junkie whose despair is received with the poignant lyrics: "I've been in every black hole/ At the alter of the dark star/My body's now a begging bowl/Begging to get back to my heart/To the rhythm of my soul/To the rhythm of my unconsciousness/To the rhythm that yearns/ To be released from control." Not only does Bono sing with ultimate conviction, but the despair behind his words is captivating, and continues to resonate in your head even after the song ends. In a 2008 interview, Brian Eno admitted that "apart from some editing and the addition of the short cello piece that introduces it, the song appears on the album exactly as it was the first and only time we played it," and after "Moment of Surrender" reduces you to tears, Eno supplies a comforting transition into "Unknown Caller." We start out in a forest that sounds eerily similar to the " Moss Garden " from David Bowie's 1977 album, Heroes. Four minutes into the inspirational song an accordion bridge inject horns and keyboards into the rhythm section, expanding its sonic depth on top of giving a tip of the hat to The Beatles [maybe Bono was inspired when he performed Sgt. Pepper with Paul McCartney during Live 8]. After "Unknown Caller," U2 lighten the mood with "I'll Go Crazy If I Don't Go Crazy Tonight," but soon shift into high gear for the album's rambunctious first single, "Get On Your Boots," a blitzkrieg of dance synths, guitar distortions, drum reverberations, funky bass lines, and nonsensical Bono gibberish that suddenly turns into understandable lyrics during the song's massive chorus, "You don't know how beautiful you are," straight out of a Guy Richie montage sequence where the baddies count money they robbed from banks. Simply brilliant!
"Stand Up Comedy" and "Breathe" are the only remaining songs with uplifting tendencies. By contrast, " Fez -- Being Born," "White as Snow," and especially "Cedars of Lebanon," leave us with a more bleak view of the world. No Line on The Horizon's most riveting moments occur during the album's swan song, "Cedars of Lebanon," a chilling tale Bono wrote about the life of a soldier fighting in Afghanistan. "Child drinking water from the dirty river bank/Soldier brings oranges he got out from a tank/I'm waiting on the waiter, he's taking a while to come/Watching the sun go down in Lebanon" are some of the words Bono whispers as the drone from Larry Mullen, Jr's soft drum sound blurs the foreground/background audio fields. The album's final verse, as mouthed by a stoic Bono, is its most haunting, "Choose your enemies carefully 'cos they will define you/Make them interesting 'cos in some ways they will mind you/They're not there in the beginning but when your story ends/Gonna last with you longer than your friends."
Just because U2's core fan base came of age when people still bought their albums on cassette tape, it doesn't mean those who jumped aboard the U2 express after 1991 are any less ardent in their devotion. Remember, U2's music defined more than one generation. What makes No Line on The Horizon such a fantastic record is its ability to unite fans from all ages groups. You could easily have both a teenager and his father at a U2 concert rocking out to "Magnificent" for very different reasons. One may be more attuned to Steve Lillywhite's pounding rock instrumentation while the other may be fixated on the "ambient" arrangements scored by Brian Eno and Daniel Lanois. No matter what era of U2's career people relate to most it's always important to understand that all 30 years of music comes from the same band. For the final chapter of their decade long history lesson, No Line on The Horizon teaches young fans about Achtung Baby; the era when Bono wore huge black sunglasses, The Edge sported a beret, Adam Clayton dated British supermodel Naomi Campbell, and Larry Mullen, Jr., uh, looked exactly the same. Besides setting trends that still exist in today's underground club scene, U2's work in the 90's opened the door for more audio experimentation by mainstream bands, gave DJs like Paul Oakenfold and Flood a chance to flourish, and raised the standard for what can be done in a live setting (i.e. the football field-sized lead screen used during The Popmart Tour). During one of the Popmart shows I attended in 1998, Bono thanked the crowd of thousands for sticking with the band through all their sonic "experimentations," telling fans that "if it's not bullshit for us, then it won't be bullshit for you." For me, No Line on The Horizon is U2 at their truest; hopefully, that's what it will be for you too.
---
RELATED LINKS