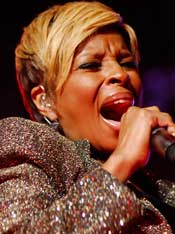 2010 marked the 16th year of the Essence Music Festival that celebrates the best and brightest in entertainment and it did not disappoint.
Described as the UltimatePartyWeekend, this year's festival was held July 2-4 in New Orleans, Louisiana and included free daily empowerment seminars with some of the nation's most influential speakers, authors and leaders, and, of course music, with a triple dose of female power with Janet Jackson, Mary J. Blige and Alicia Keys as the musical headliners.
For those who have yet to experience the festival, it is a combination of free, themed seminars during the day and concerts in the evening held this year in the Louisiana Superdome. Performances are a broken up between the main stage where opening acts and headliners perform and in super lounges around the main stage where mini-concerts are performed.
Seminars topics included Love and relationships, education in the black community and an all star gospel salute to Kirk Franklin, Pastor Shirley Caesar and Bishop Paul and Pastor Debra Morton. Seminar highlights included Q&A's with actor/comedian Steve Harvey and actress Jada Pinkett Smith, Bill Cosby delivering an Educational Keynote, Getting Your Life Back by Dr. Juanita Bynum, Where Do We Go From Here? by Reverend Al Sharpton and Reclaiming Our Youth: Purpose, Principles and Power Mentoring by Bishop TD Jakes.
A music lovers paradise awaited ticket holders nightly with performances by Monica, Raphael Saadiq, Charlie Wilson, Keri Hilson, LL Cool J, Gladys Knight, Trey Songz, Jill Scott, Earth Wind & Fire on the main stage and Lalah Hathaway, Arrested Development, Ruben Studdard, De La Soul, Mary Mary, Mint Condition, Joe, Laura Izibor, Chrisette Michelle, Ledisi, Melanie Fiona and more in the super lounges.
A top notch show from Janet Jackson on Friday included various costume changes ranging from an outer space Playboy Bunny outfit, that would make Hugh Hefner smile, to mens wear and circus themed clothing as she sang hits Control, Pleasure Principle, What Have You Done For Me Lately; ballads Again, Let's Wait Awhile, Come Back To Me and dance favorites Nasty Boys, Doesn't Matter and If. During Jackson's first intermission, scenes from her television and film work were played on screens.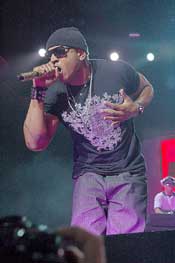 On Saturday, rumors swirled around the Superdome expectant mother Alicia Keys wasn't going to perform and Jada Pickett Smith was going to deliver the news, but Ms. Keys did show, walking onto the stage hours after her scheduled time to perform an uninteresting, rushed set that included Like You'll Never, Try Sleeping with a Broken Heart, Un-thinkable (I'm Ready), Empire State of Mind, and Superwoman. Unimpressed or upset over the long wait, concertgoers began leaving 25 minutes into her show.
On Sunday, master show woman Mary J. Blige had everyone on their feet. Shimmery, sequined jacket, signature sunglasses, the Mary J swagger was in effect as she sang Real Love, I Love You,Love No Limit, All Night Long, No More Drama and I'm Going Down and Good Love with Trey Songz joining her onstage.
Overall, the Essence Music Festival was an informative, educational and entertaining event that is not to be missed in 2011.
---
RELATED LINKS