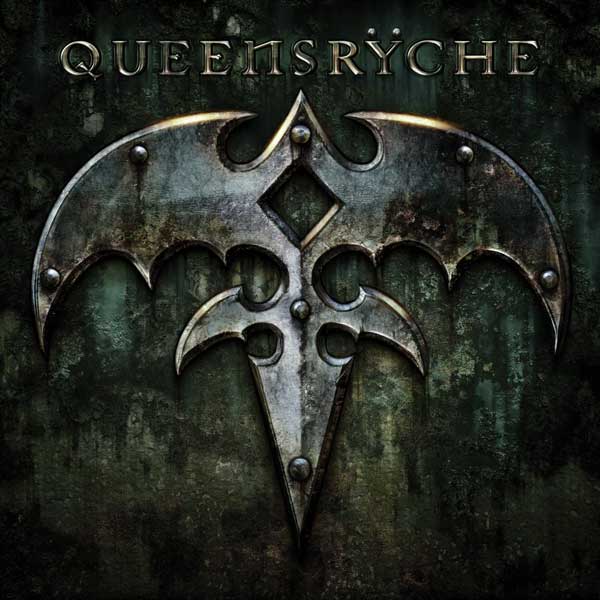 add contentI have eagerly awaited Queensryche's return to their trademark sound, more than anything else. Fired up by the controversy between former Rychist Tate and his former band mates, alongside the sky high expectations blooming when I saw him perform with Crimson Glory, this new self-titled Queensryche (2013) CD slipped into the tray of my player instantly. I myself always frowned upon the forced shifts of shape in the past; afterwards concluding they already lost me after "Empire." That multi-platinum melodic hammer already distanced from my expectations more than my prejudice. In every CD release by Queensryche , the band raised the bar with their sophisticated metal, every album topping it's predecessor, as where "Empire" was already gripping back on the "Warning" with hints of "Rage for Order." Needles to say; Queensryche's albums with DeGarmo marked their creative heydays!
It was that typical 'sophisticated' approach I liked so much. The pompous and taunting tunes on "Rage for Order," the epic tunes on "The Warning," and the conceptional masterpiece which "Operation: Mindcrime" is. From there on, Queensryche kept evolving but lost me completely. "Queensryche" however instantly launches the grandeur of that classic era. Classic without any dull second, without ever even remotely sounding dated. Todd La Torre revives the pitches and power Tate has drifted apart from while aging. He hits the ultimate high pitches of the Ryches classics, as well as he manages to bring more panache to the overall vocal performance. The man is a vocal powerhouse which found its musical equal in this QR line up. "X2," the epilogue opens in typical Rockenfield propelled expression, paving the road for the instant classic "Where Dreams Go To Die!" A true QR classic bearing all the key ingredients from Queensryche's "Warning"-days. Driven and epic, clear and crisp with guitars in perfect harmony pulling forward towards the majestic chorus. La Torre immediately grabs your attention claiming the spotlight, as he also does in the Jackson/Rockenfield-pumped "Spore." The song is leaning on a rock solid foundation of slightly progressive drum patterns and thunderous bass lines. Guitars also add fuel to the musical fire with buzz saw riffing and swirling twin interaction. "In This Light" makes "Empire" come to mind with its larger than life production and keenly arranged orchestration underneath the chorus. You must listen with your headphones on, and check the (almost) 3 dimensional percussion work.
"Redemption" was the teaser towards Queensryche's CD, maybe already considered classic. Much like on the band's debut, the song leans on a classic guitar riff hailing directly from the New Wave of British Heavy Metal (NWOBHM). Parker Lundgren and Michael Wilton inflict it with jaw dropping precision and sharp solo-ing. Jackson delivers finger licking fast bass lines over Scott's shuffling drum patterns. It's the perfect mood builder towards the frantic and immense intense "Vindication" which has sizzling ingredients rooted deeply in the Mindcrime days. It is furiously driven and holds down the gas with full force squashing speed demons in the likes of "Needle Lies." Now hold that thought!
"Midnight Lullaby/A World Without" also grabs your throat as did the taunting "Suite Sister Mary" from the here for mentioned album. It is heavily orchestrated, severely dark and ominous. Focal point is, alongside the musical perfection and La Torre's passionate and more than gripping performance; Jimbo Barton's fine-tuned feeling for perfection. He manages to highlight the little glimpses and makes them shine a little brighter. Highlighting he uses while shifts spotlights amongst the individual musical outbursts of perfection.
"Don't Look Back" and "Fallout" both bring us back up to speed with fiercely riffing and thunderous drums. Rock hard metal, bearing a slick melody keenly woven into the hammering section of the foundation. "Open Road" wraps up this 'debut' with epical QR inflicted larger than life sounding metal from the "Rage For Order" days, though the orchestration fits their "Warning" album easily. It rocks hard and fists fly up even though it has that typical withheld power. The guitar solo is DeGarmo-ishly beautiful matching the mood of this 'pageturner.'
'Pageturner,' because this song will go into repeat modus immediately. Not only will the songs featured on this CD bring back fond memories, they also make you beg for more.... More spins, more new music. Even though it runs little over 35 minutes, it has not one dull spot, not one second of weakness.
This Queensryche is the original by a million miles, proven with this incredible album. It spits gravel and stamps its feet down in the mud deeply, without lacking the crystal clear and polished momentum the Ryche is famous for. It is sophisticated as well as it is gritty, it's dirty but it shines bright like a diamond, it's fierce but humble at the same time. But overall: THIS IS QUEENS-Freakin'-RYCHE!
---
RELATED LINKS