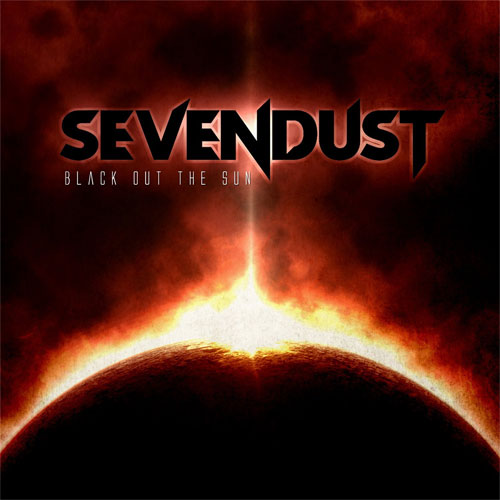 Sevendust is back with their 9th studio album Black Out the Sun. A high energy, dark melodic album filled with screaming backing vocals (Clint Lowery/Morgan Rose), intense drum fills (Morgan Rose), and soaring lead vocals (Lajon Witherspoon). The masterful guitar work (Clint Lowery/John Connolly) speaks for itself, complimented by deep and muddy bass (Vince Hornsby) riffs.
Sevendust taps into a musical dimension within themselves. The fuel of a world crumbling with hate and the loss of family members within the band sparks the musical genius of the album. The opening track "Memory" is an instrumental prayer of sorts to the ones that have been lost, with instrumental tears that will give the listener goose bumps. "Memory" flows into the next track "Faithless," with heart pounding drums and spine tingling backing vocals. "Faithless" really sets the tone for the rest of the album and what is to come. Tracks like "Till Death," "Nobody Wants It," and "Black Out the Sun" have searing choruses that span through your speakers and into your soul. "Decay" and "Murder Bar" are the darkest that the band reaches on this album both instrumentally and vocally.
The band has reached the pinnacle of their musical talents. Black Out the Sun is one of the most complete metal albums that has been released in quite some time. A fan or not of Sevendust, after listening to Black Out the Sun, you will truly experience the love that the band has for music and themselves. With over 16 years together and 9 recorded albums to their name, Sevendust has completed their musical journey to the top with Black Out the Sun.
Track List
Memory
Faithless
Till Death
Mountain
Cold as War
Black Out the Sun
Nobody Wants It
Dead Roses
Decay
Dark AM
Picture Perfect
Got a Feeling
---
RELATED LINKS