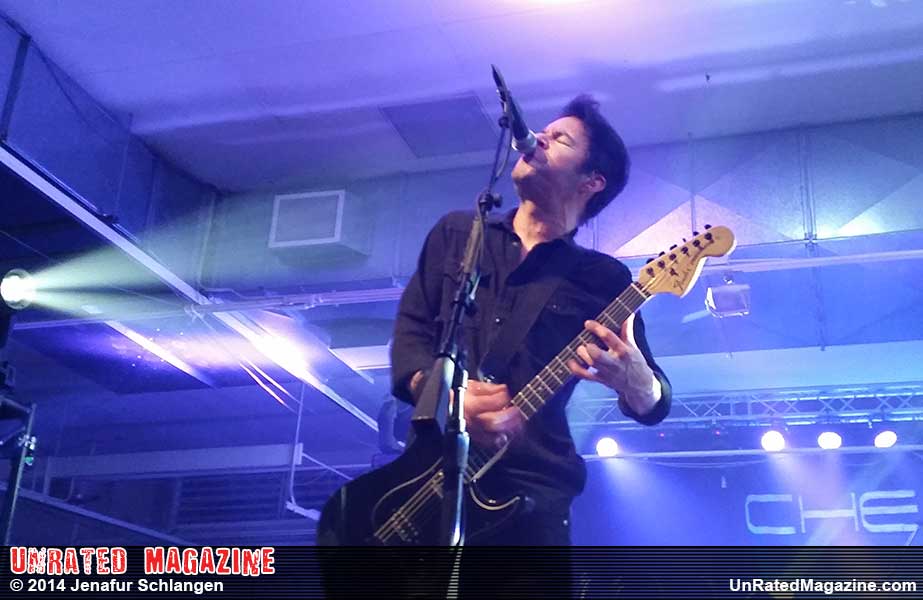 Let's face it, there are just some live music experiences that will have been well worth the wait while others are simply a complete and utter fail. You know exactly what I'm talking about: It's that band you just heard on the radio for the first time and loved, the one who you have been raving about to all of your friends, the one you convince those same friends to buy concert tix for a show that is miles away, and yes...the one that, in the end, thoroughly sucks ass live. Yes, that one. Well, you can rest assured knowing that Chevelle is NOT that band.
One thing I admire about Chevelle is the level of longevity and consistency they have displayed within their career span and there is no sense of them stopping anytime soon. Truly, this 3-piece powerhouse has been shoving millions of their albums in the faces of their fans for the past 12 years and on at a steady pace at that. Yet, although they tend to tour all over the world, they seem to rarely make an appearance in their hometown area of Chicago. In terms of their sound, their style is simply gut rattling, chalk full of drums and bass, accompanied by vocals that are a mix of innocence and 1-million percent frustration. Throughout the years, they have toured with Staind, Papa Roach, Sevendust, Rob Zombie, and several others.
Setting the stage for the show in Peoria, Illinois, dubbed "Nutcracker 2014," a production by local rock radio, the show was held at the Expo Gardens. This "music venue" is like a metal barn-like structure complete with a cattle corral out back for the smoking folk and those who choose not to wait in the long lines to use the pisser. Ugh. However, it was this enormous tin can of a venue that provided the almost sold-out crowd a surprising and an amazingly rich sound. The band played like their lives depended on it for more than two hours, including two encore performances (see full set list below). Simply put, the show was amazing and went way beyond my expectations Even my friend (a Dave Matthews fan, if that tells you anything) who travelled with me way down yonder for this event was thoroughly impressed, even asking me the next day if he could borrow some of my personal Chevelle stash for his own listening pleasure.
In answering the question of whether it was worth it, I can personally say that after having experienced the nightmare of dealing with bad-mooded PR folk and some of the most extreme forms of douche-baggery from the venue's stage security that I have ever encountered, the moment Chevelle took the stage and exploded into, "The Clincher," it became all too apparent to me that this was indeed a live music experience well worth not only the wait but every single ounce of bullshit that preceded it.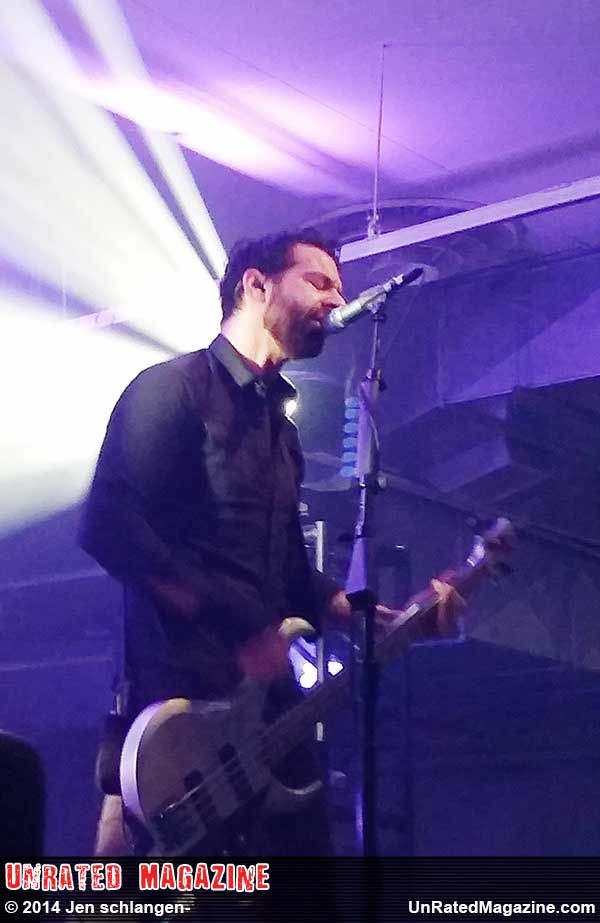 Set List:
Encore:
RELATED LINKS