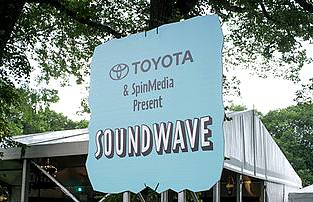 Lollapalooza was more exciting than ever this year. Live shows from heavy-hitters like Eminem, Skrillex, Outkast, and Kings of Leon kept Grant Park on 10 for three days. Toyota gave festival goers a chance to check out the new Camry, Prius, Yaris, Corolla, and Sienna with fun interactive showcases.
Space Disco featured the 2014 Corolla in a fun game called Space Boogie, where occupants can play a trivia game while peeping the interior's 6.1 inch touch screen, Bluetooth, and other cool new tech. The Space Disco exhibit also displayed the super efficient Prius with a game called Space Station 53 mph-think Mario Brother's Duck Hunt with spaceships.
The best exhibit was for the Camry featured with SpinMedia as the new installment of Soundwave. SpinMedia group bloggers interviewed lolla artists and fans were treated to mini concerts all while playing some fun games, and checking out the new Camry, Prius, and Yaris. Fans had a ball with the Slow Motion Photo Booth taking funny slow motion shots. And games like 3rd Generation Warp Speed and the Tote Bag challenge in Space Disco allowed them to win prizes.
Toyota gave away a ton of swag too with Swagger Hats for the kids and bandanas at the Yaris display. And concert goers created custom lolla wear with AstroTag and with key chains over at Kidzapalooza. Toyota provided fans with a fun getaway between shows and likely gained a few thousand new customers.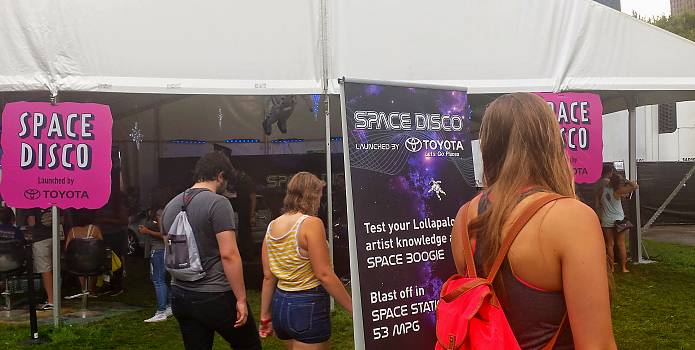 RELATED LINKS