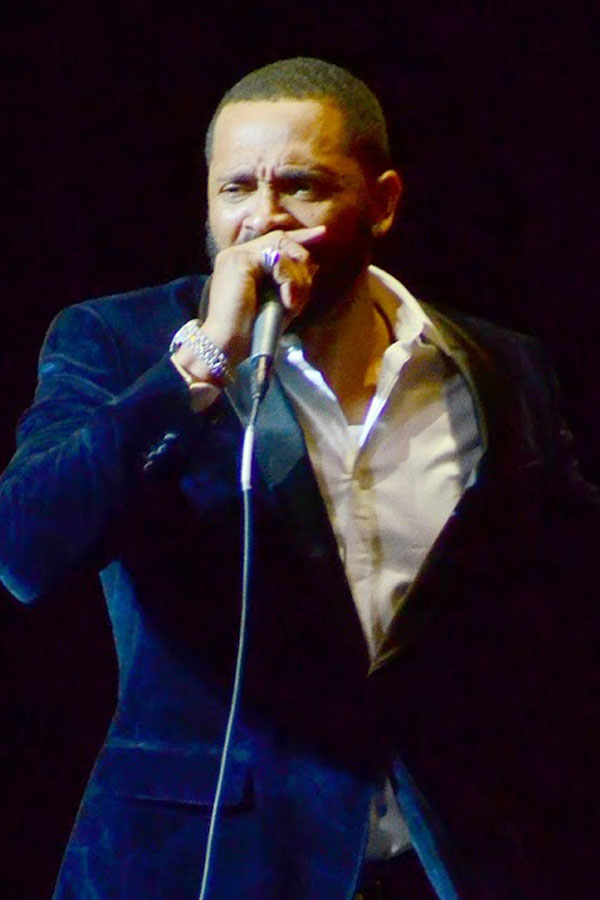 Mike Epps rolled his successful Late Night Comedy Tour into Chicago for two shows at the Arie Crown Theater April 19. Fans packed the theater for grown & sexy late night laughs. The show featured Mike Epps and two opening acts. One of the openers was Chicago native, Kenny Howell. Howell got the audience warmed up quickly with his stories of his childhood growing up in the Robert Taylor projects. Howell was felt by the entire audience, many who are very familiar with growing up in the 80's on the West side of Chi-town. The crowd was gasping when Howell joked about ex-cons working in the kitchen in Church's Chicken, and about the dos and don'ts of receiving fellatio without messing up a woman's hair.
Mike Epps, best known for movies like Sparkle, Next Friday, and his hosting of Shaquille O'Neal's All Star Comedy Jam hit the stage a little before midnight getting right into what he does best, making fun of people. Epps joked that some audience members were taking unauthorized photos with prepaid "Boost mobile phones". He even paused the show to threaten a nearby press photographer saying, "If I find out you're not in my camp, we're f-in you up." Epps spared no punches talking about many of his celebrity friends and frenimies like comedian Kevin Hart, Rick Ross, Miley Cyrus, R. Kelly's lisp, and even Bernie Mac. Epps had nothing but nice things to say about the late comedian, even sharing some of Mac's invaluable advice to him.
One part that was absolutely hilarious was when Epps touched on the controversy with his daughter, who publicly called him a deadbeat dad. While Epps said he loved his daughter dearly, he joked that her mother coerced her to publicly condemn him, and that he himself is to blame for getting a mechanic pregnant. Epps joked that back-in-the-day, he slept with any woman that wanted him, which was most times women he wouldn't look twice at now.
This was one of the funniest comedy shows I've seen this year. Mike Epps kept the crowd roaring non-stop. And he brings his funny friends along for the ride. With a successful career in stand-up under his belt along with a few serious roles in big films, Epps proves that he not just a punchline, but a versatile and very funny entertainer.
RELATED LINKS