Renegade
[
Independent Label
]
Purchase Music at Amazon.com
By
Edwin van Hoof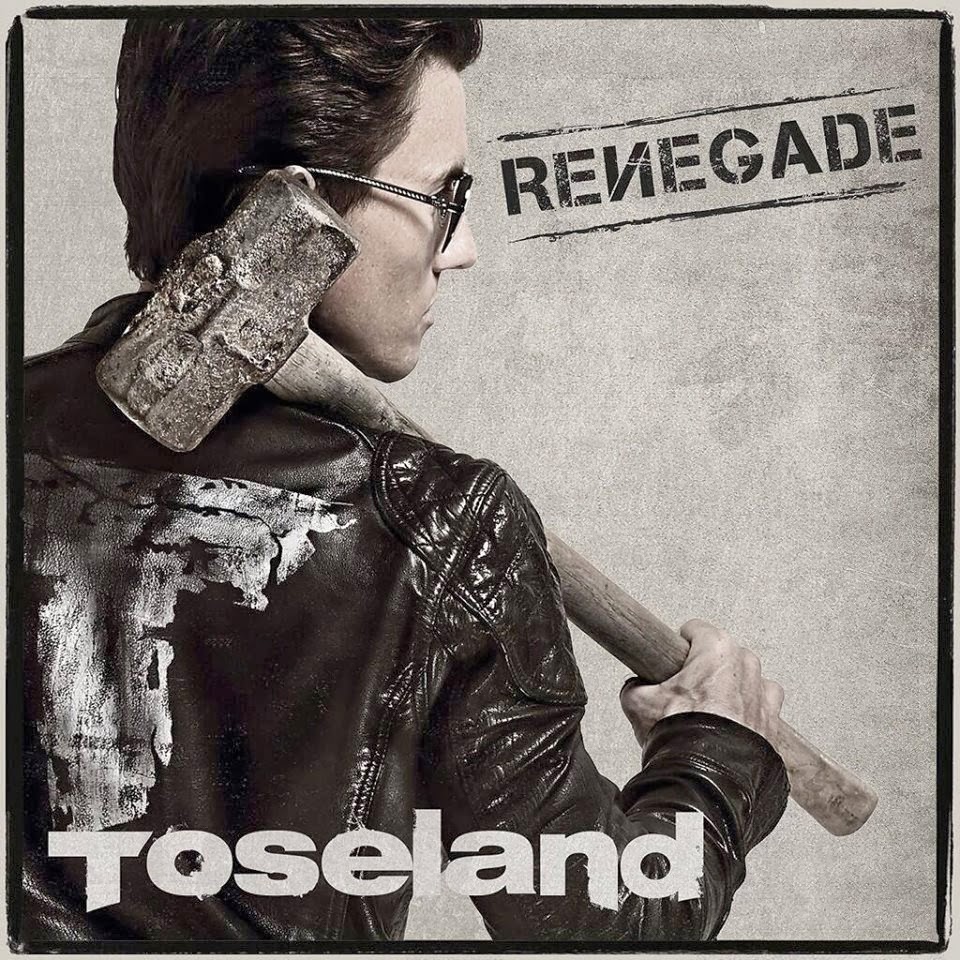 Rare moments, but much rarer are weeks and months going by in which you are surprised by talent and top releases frequently. March is one of those months.... Toseland appeared on my radar thanks to a YouTube. Unaware of the band Toseland and it's supreme "Renegade" debut. Further investigation learned that it is true biker rock! Toseland is the band around former world champion speed racing James Toseland.
"Renegade" is an explosion of energy, combined with the larger than life sound of, let's pick the biggest of'em all: Def Leppard. That, blended with some excellent classic influences from the wide varied English rock history, and some shots of modern rock, makes this a wonderful discovery.
"Life is Beautiful" is mega melodic, almost haunting, and same as the biographical "Singer in a Band." "Got to be a better Way" spits away in the most classic English way. "Good Eye Blind," "Crash Landing" are sharp edged with blunt hooks and driving lush guitars kicking up some dirt, making it balance on the fine line between classic rock and modern melodic rock. "Comin' to get Ya" is roots rocking up the barn, as is the bluesy "Burning down the System." Driven and drop dead honest.
"Just No Way" is a traditional ballad in the finest form. Towering and heartfelt, pouring emotion. Sublime guitar work and pompous Hammond provide an excellent organic feel. James Toseland's voice is soaring, powerful, yet has that melodic edge, making it working extremely well. He manages to bring power to the plate, as well as the finesse. The semi ballad "Kingdoms" is a perfect example of his talents. The song starts off warm and emotional to suddenly unload its power. As unexpected as it takes off, it drops dead for ten seconds midway, after an excellent guitar solo... to pick up where it left off all the way to the end. This is a great song, with a great melody and excellent musicianship.
Another great song is "Emergency," which leads us into the title track, making the album go out with a Boom! Of course—it has its flaws, but for a debut, this is as good as it can get.
"Renegade" is a captivating and solid debut from a band in excellent shape. It moves forward with great energy, without ever bursting into high speed. Its roots rock with a hint of classic rock and modern melodic rock. Not one of a kind, but very enjoyable and delivered with passion and precision. James Toseland stepped up to the plate for a new chapter, one which might be something to keep an eye out for the future.
81 out of 100
RELATED LINKS