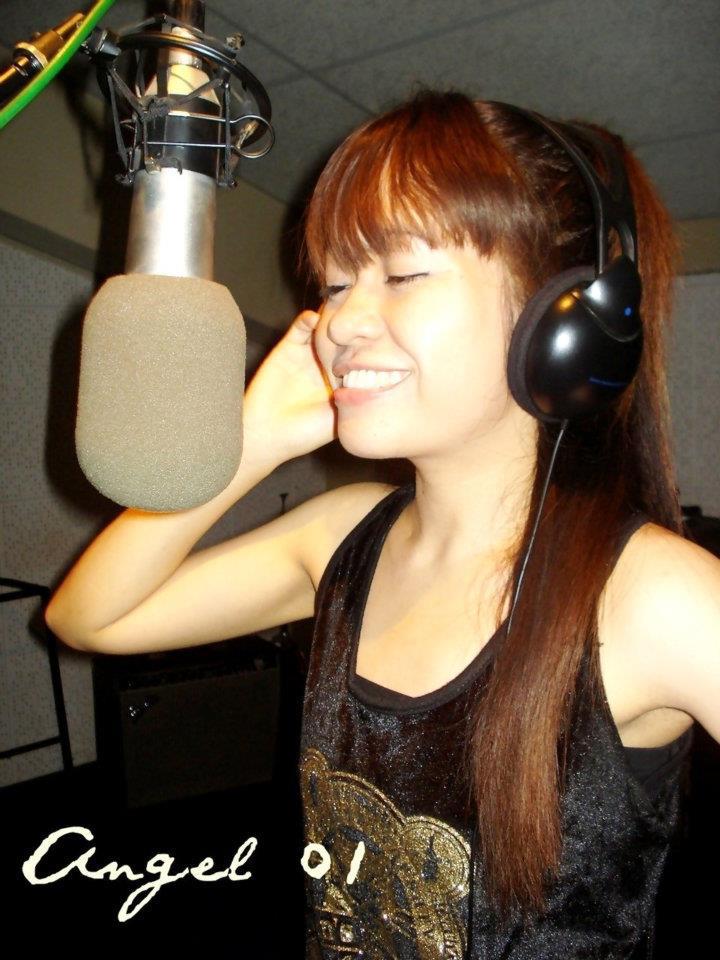 I discovered the music of ANGEL "Angel 01" JOSOL on the internet. She was Facebook friends of one of the businesses I deal with in the Philippines and checked out her music as a rapper…and I said, ";hum a Filippo rap. I have to check this out." I started watching her videos and I saw that she was someone who was really trying to make it in the world of music. So I connected with her and she agreed to do an interview with me.
Dan Locke:Â  Where in the Philippines are you from?
Angel Josol: In Barangay Panacan, located in the premier city of the south the DAVAO CITY.
Dan: What is the type of music you were raised with?
Angel 01: Actually, I was raised on different types of music among my family members. We owned a stage band set of instruments, computerized videoke and the like. In my childhood days, I grew up with praise and worship songs; since my late father was not only a businessman but a religious leader too. My mom used to play classical music. My two elder brothers influenced me in the world of Hip-Hop Music and I surrounded with wonderful people with different musical influences.
Dan: What bands did you listen to in your youth?
Angel 01: Local: Francis M. (R.I.P.), GLOC- 9, Andrew E., Foreign: Black Eyed Peas, Eminem, Missy Elliot as well as local musical artists such as ASIN, Parokya ni Edgar, Yeng Constantino, Cueshe. In addition, I am also influenced by Foreign: Mariah Carey, Britney Spears, Christina Aguilera, Pussy Cat Dolls, and Boy Bands such as Backstreetboys, Nsync, Westlife, A1.
Dan: At what age did you start playing music?
Angel 01: At the age of 6
Dan: What college did you go to?
Angel 01: I graduated in college as a consistent Dean's List in University of Southeastern Philippines (USEP) Davao with the degree of Bachelor of Secondary Education major in Physical Education, Health and Music (- PEHM).
Dan: During your college years how did your music develop?
Angel 01: During my college years, I can often be seen attending most of the schools' major events doing RNB/ Hip-hop dancing, organizing events, rapping, joining literary and oratorical events, hosting and sharing wits, rendering students' service, and writing songs, stories and poems in some school publications. I am very proud to say that I have commendable set of grades which are proof enough that I'm good in balancing academics and extra- curricular activities.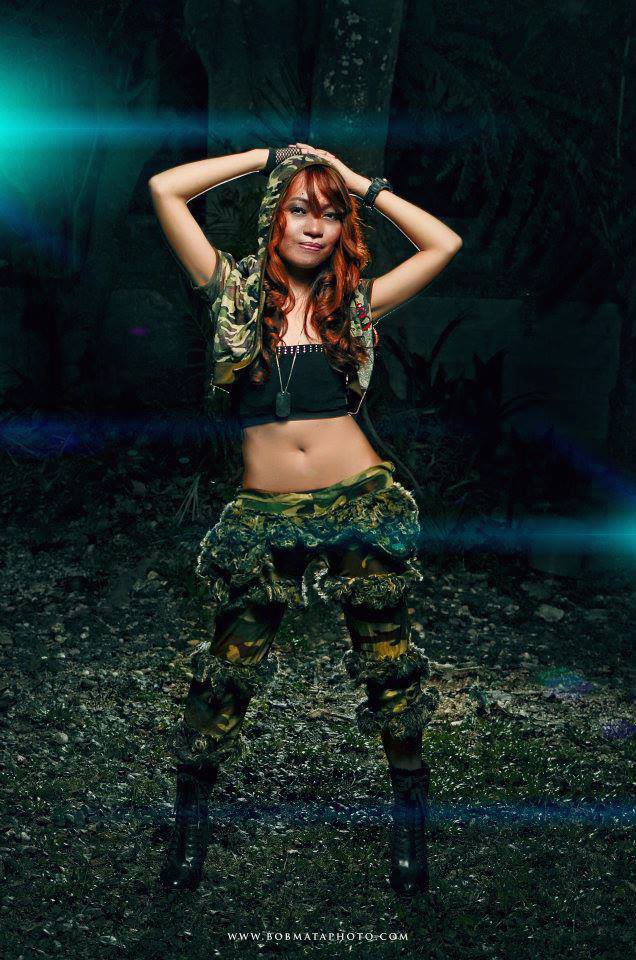 Dan: After college, how did you bend your teaching career and the music?
Angel 01: After my graduation, I was very lucky to work as a teacher by profession. I successfully passed the Board for Licensure Examination for Teachers (LET) in September 2008 and work for 2 years in a private Catholic School and now it's almost 3 years I rendered my teaching service in a public school in Dr. Santiago Dakudao Sr. National High School.
As a young leader, daughter, an advocate partner in different agencies, a member in different organizations/ communities, a Davao- based artist/ a Mindanao hip-hop act, and as an educator entailed me an enormous amount of responsibility to manage these at all times. But with my special secrets: "TIME MANAGEMENT," "GREAT DETERMINATION," and "PRAYERS" I can easily manage all these passions.
Despite in having a music career, Ma'am Angel or Angel 01 is still having deep creativity, calming influence, keeping her artistic passion high and reaping her outmost creativity and artistry.
Dan: Do you have a band you perform with?
Angel 01: Yes, I am performing and collaborating with other Davao-based bands and artists because I want to support our Davao homegrown artists as well as the local music scene.
Dan: How did you start recording your videos?
Angel 01: Actually, it was late 2006 when I started recording my videos since I had passion from the start on video performance recording. I just realized that I have these extraordinary opportunities performing in other places with different people so I decided to record videos more on remembrance purpose only.
Dan: And plans to get your music out to the massages so more people can discover you?
Angel 01: Yes, but for now it is more on being an advocate partner in different organizations/foundations etc. Ex.in my Philippine Drug Enforcement Agency-PDEA XI Family, I wrote an anti-drug song for them. I write songs and perform not for money, fame and respect but because I want to travel in different places and win more friends, inspire and entertain people through my original songs and positive music as songwriting is my manner of communication to others. I f given big opportunities, of course I will grab it.
Dan: You were born and raised in the Philippines, do you see your music in the big world of music and making on a top ten list.
Angel 01: We need to dream big things for us to achieve big things. I can see that I can make a difference in someone's life through my positive music, share God- given talents and skills and I want to be a channel of blessings to others. If God will use me, then I am ready to use my talents in the big world with His amazing ways. Encouragement of my friends, their unfading support and trust, inspiration from my family and to all the people who are still believing in me as well as my talents and capacities, through God's graces and for having passions in composing songs, rapping and performing them were the things motivated me to continue these passions. That is really innate to me ever since I came to appreciate the beauty of positive music. I will just do my best, reap out my best artistry and expect great things from our Great God.
Dan: Any one you would like to perform with?
Angel 01: Local: GLOC- 9, Rico Blanco, Yeng Constantino, Andrew E., Vice Ganda, Bamboo are some of the local artists. As to known entertainers I would love to perform with Black Eyed Peas, Eminem, Cher Lloyd, 2NE1, and Nicki Minaj.
Dan: What are you listening to now?
Angel 01: Inspirational songs.
You can find Angel "Angel 01" Josol on Facebook. Drop by and give her a listen and a like.
RELATED LINKS