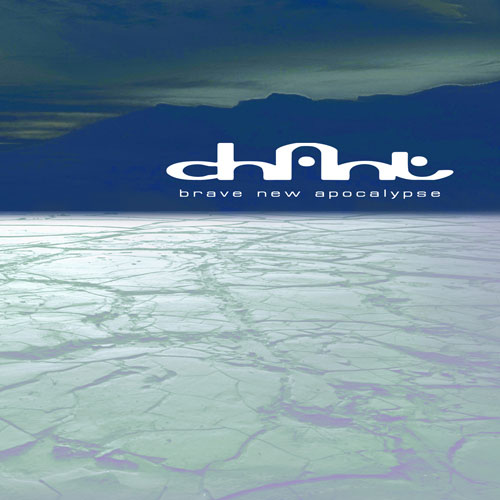 Last week, whether you noticed it or not, there was a bit of a rumble within the industrial music scene. I would have believed the earth actually convulsed due to what was being experienced by the masses....them finally having their moment to plug in and listen to what they have been waiting for over the past several months. It was CHANT and its new full-length album release, "Brave New Apocalypse." And, judging only by the barrage of social media accolades this early into the game, it is obvious that CHANT's creator, Bradley Bills and his crew had successfully rallied his congregation into a complete anticipatory frenzy. After all, the actual album doesn't even come out until July 18th.
The cause of the current ruckus mentioned above was caused solely by.....pre-order shipments. Well, that and perhaps the upcoming USA tour in which CHANT will embark upon beginning on the west coast in just a few days from the date of this review. This is a most impressive feat, especially given the fact the entire process was completed via DYI-style. CHANT is a self-described "tribal industrial music project" based out of Austin, Texas, by its creator, Bradley Bills. Personally, I'd call it an all out auditory assault...but in a good way, but hey, what do I know? Bills and his CHANT project have been around for a few years now, last year having served along (and within) Die Krupps in a full-on European tour. During this time, Bills also began the creative process for Brave New Apocalypse, conceptualizing, recording, and successfully promoting what was to come...all DYI style.
The other day I was given an opportunity to take a listen to the 11-track album for myself and at the first pounding of the drums for the album's title track, Brave New Apocalypse, it took all of five seconds for me to understand what all of the hype was about. It is that literal thump you feel in your chest when you hear.....no, when you actually feel a bass drum succession at a live venue. And somehow, Bills (with the assistance of Sascha Konietzko of KMFDM) has managed to morph the recording of CHANT's newest album into one the most similar live music experiences I have ever encountered in recorded form. I mean, it is almost offensive how strongly this record taunts its listeners to increase the volume, thus resulting in completely blowing out your speakers/ear-buds.
Although I have yet to see CHANT live, it won't be long because they will be hitting the road with KMFDM for the "Salvation Tour 2015," set to begin nationwide on July 18, in Seattle. However, from the videos I was able to watch online, it is certainly obvious that it is indeed a live music experience, an audio/visual spectacle in which percussion is the core at which the rest of the music derives.
Live concert review to follow, I assure you.
RELATED LINKS