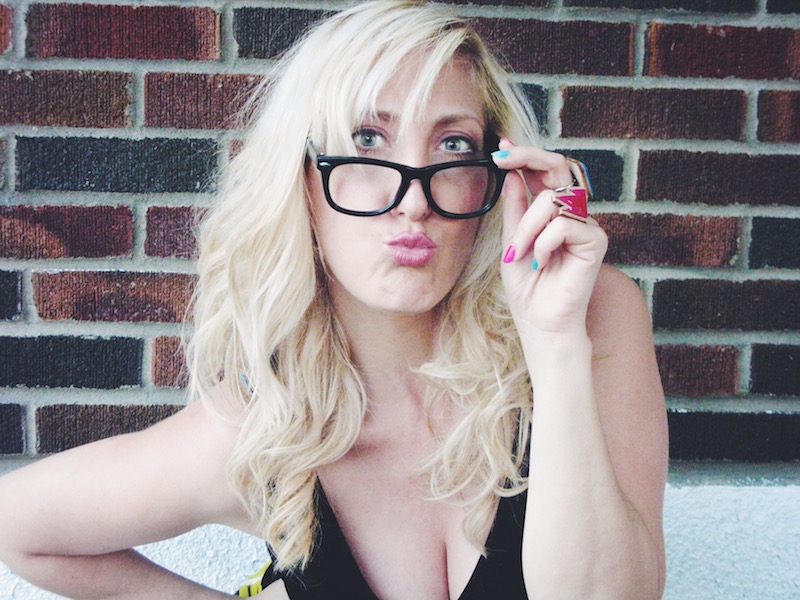 Dan Locke: Tell me about your background. How did you get interested in Music?

Well I think it was inevitable! My grandmother was an opera singer and my mother a concert pianist, so there was always a constant presence of music in the house, but i also think one gravitates towards something they are born to do.In my case it started with the home made theatrical productions then graduated to talent schools as a kid and then onto further study.

Did you play any instruments while growing up?

Yes well of course I was taught piano by my mother but regret not taking it seriously at the time so my knowledge remains basic.I chose the euphonium at school which i played for six years and then the trombone at university but abandoned it after a few lessons (another regret). I then started (and later stopped!) classical guitar lessons a few years ago but hope to restart.
What was the first band you played with?

A band called "The Diamonds"

How did BMG Canada discover you?

As Louis - Gilles Petelle (formely of BMG) puts it : - "up there...the wires connected". He had started up L music at the time and had heard a short sample of a song of ours on line, he then investigated a little further and contacted us. I was with my band Astyplaz in Greece at the time.

Who are some of the bands you have open up for?

Soft Cell, ​The ​Chemical Brothers, Faithless and Covenant.

What can you tell me about your new record what is it going to be like?

It is relatively eclectic in that despite the overall retro feel, the songs vary from each other quite a bit. From a classic soul-pop arrangement to a brass band/trip hop ballad to a dog as
protagonist.(Flirting with Reality). However they are all autobiographical (except for the cover "It's a blue world") and "That summer" which is biographical(about my friend's passing) even though i wrote it in the first person.

What is the release date for the record?
July 14. 2015

Did you have anyone special helping you get the record finished?
The album was recorded and produced at Artracks studio in Athens, Greece. George Priniotakis who owns and operates it ,is also the composer. So basically the album couldn't have started or finished without him!

Why did you decided to do the song "That Summer" as the first single from the record?

Actually it is the second. The first was "Don't let me down" , and we decided on "That ​
S​ummer" second because it is the big raw ballad. We wanted it released in time for summer for obvious reasons.

What are some the things that the That Summer is part of you?

All of it...essentially it is a song about the past and the nostalgia we cling to , to provide us with positive/good memories and in turn hope. It is also about death as it was written about my friend who passed away but i chose to write it in the first person as if she were reminiscing.
Any plans to tour?

Of course - we are working on it but nothing to announce yet. I can't wait!

What is the Genre of your music?

This is a really hard question to answer (you tell me!) because there are many influences but can't be easily categorized because they don't strictly adhere to one specific genre.Blue-eyed soul, 60's pop perhaps?

What is your feeling about Vinyl?

Love it! Who wouldn't?! My preferred listening method.
What are some of the some of the bands which Influences your band?

Dusty Springfield, Gerry and the Pacemakers, Portishead

Where does you music come from?

On this album the music was all written by George Prioniotakis (except "Shades Of Melancholy" which was written by RpR and "It's a Blue World" by Forrest/Wright) so you would have to ask them!

Who would you like to open up for you?

A fabulous cabaret act!

What instruments do us on tour vs. the ones you record with in the studio and what do you enjoy about them?

Well we tour with much less that's for sure but i can't tell you make,model and year of instruments but i'll find out for next time...



If you could have any instrument what would it be?

Miles Davis's trumpet or a lyre from Ancient Greece.

What is the biggest crowd you have play for?

20, 000 people - of course i wasn't the headline act but hopefully one day...

What direction do you see your music heading in the next 2 years and your long term goals of your music?
Hopefully in a good one!I hope to have the next album out by then , something different- am working on a few different ideas, and a solution/resolution to the existential crises faced in this one! Long term..well who wouldn't want a grammy?!

What fest would you like to play?
Glastonbury, Coachella, Adelaide Cabaret Festival, Womad but would happily take the smaller ones too!


Who would you like to open up for?

Ane Brun

Who would you like to be a support artist for?
I thought that was what you were asking in the above question. Ane Brun. I love her work.
What artist would you like to play with and why?
Living or dead? Living - Many artists but i will say David Bowie for the crazy fun, Leonard Cohen so he could impart some wisdom, Venetian Snares(Aaron Funk) because i think it would make for a fascinating collaboration and The Tiger Lillies because they simply rock. Dead - so so many but will say Freddie Mercury because he was the ultimate showman and the stage would have been electrifying, the pure exhilaration of his passion , power and sensitivity.
Are you BMI or ASCAP?
ASCAP

What is on you ipod right now?

Mixtape...about 100 different artists where do i start? Apart from 10 or 11 tracks all are pre 2000.

If you could pick any cartoon character who would it be and why?
Modesty Blaise (although she was a comic book strip)
because she was a feminist role model and Judy Jetson from "the Jetsons" because i so wanted to live there in high school!


What music do you listens to relax?

It depends but varies from Jazz, Brazilian, Down tempo electronica, chill drum and bass, Son Cubano ( traditonal Cuban music) and anything else lyrical and melodic.

Anything you like to close with?

Thank you very much and i hope you enjoy the music. If you would like to visit my website: www.dionimusic.com


Thank you for you interview.

RELATED LINKS