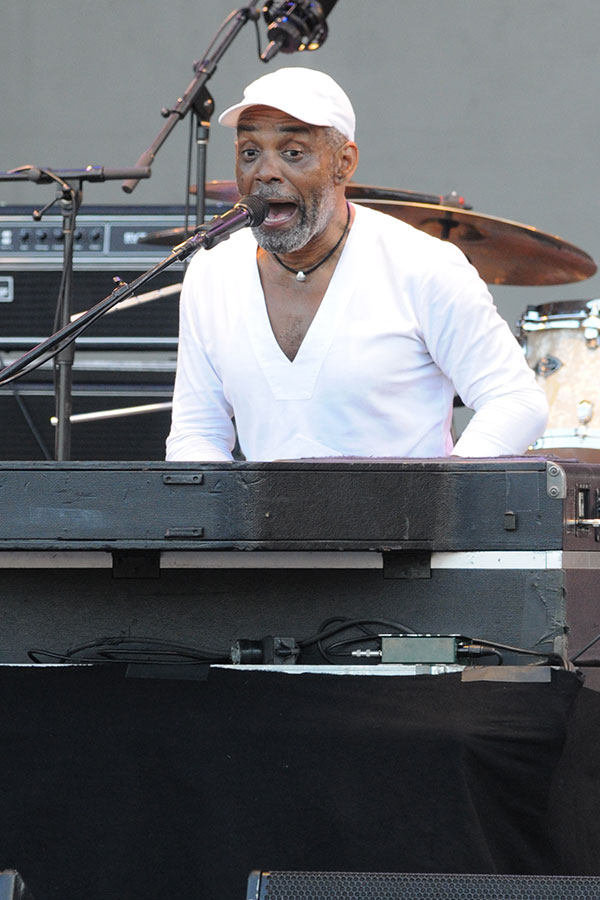 Maze Featuring Frankie Beverly bring Silky Soul to the Taste
Taste of Chicago Petrillo Music Shell in Grant Park - Chicago, IL, USA - July 12, 2015
The new and improved Taste of Chicago went over without a hitch July 8-12, in Grant Park. Headliners for the food and music festival included Erykah Badu, Weezer, and the highly anticipated Maze featuring Frankie Beverly. Maze has one of the most coveted live shows of the last 20 years. And Frankie Beverly, a veteran in the industry, leads the ensemble with his velvety voice.
Fans of Maze packed Grant Park's Petrillo Music Shell pit and lawn wearing all white linen- a tradition of the Maze concerts. Maze opened with the gentlemen's anthem, Laid Back Girl followed with We Are One, Can't Get Over You, and Golden Time of Day. Fans took every chance they could to grab their partner and Chicago step to the smooth grooves. Watching so many lovely couples young and old dancing and singing along was a treat. Furthermore, the band, now comprised of former members of the chart-topping Tony Toni Tone´ was flawless.
Even when Frankie didn't hit his high notes, Maze kept the groove going, sounding like 1980 never ended. And now there is even more passion behind Frankie's voice as he belted out his verses for Happy Feelings and The Morning After.
Frankie Beverly also stopped a few times to talk a little about the history of Maze. Frankie said that they moved from Philadelphia in 1972 with little more than their dreams, and that Marvin Gaye was the first big artist to believe in their unique sound. So much so that Marvin Gaye helped pay the band's bills when they were starting out and would eventually help name the band.
Maze finished up their trip through hitsville with Joy & Pain, Running Away, and Before I Let Go. The Maze and Frankie Beverly show was just as most expected, a multicultural mix of silky soul & funk hits. Fans of all races, including Minister Louis Farrakhan all grooved in unison to this timeless band.
RELATED LINKS